Reported by: Zhao Wei
Photographed by: Zhang Ying
Translated by: Lin Yuting
Edited by: Garrick Jones
On April 14 and 15, jointly led by Professor Duan Guangren and by Professor Cao Xibin, Professor Liu Hong and other researchers, the major project of the Natural Science Foundation of China(NSFC)—— " Theory and Approaches on the Spacecraft Control in the Process of Space Rolling Target Acquisition ", issued its kick-off meeting in Shenzhen. It is the first time that our university has been able to lead this top project of NSFC.
The project is led by our university, which jointly cooperated with Northwestern Polytechnical University, National University of Defense Science and Technology, Beijing Institute of Control Engineering and Shanghai Aerospace Control Technology Institute. The project mainly studies position and orientation during the space rolling target acquisition, estimation and model, multi-constrained intelligent autonomous planning and control of spatial non-cooperative target intersection, the ultra-close spacecraft pose tracking in the non-cooperative rolling target and rapid and stable control on non-cooperative target assembly, as well as carrying out the experimental verification on the ground and in the space about the control methods of rolling target spacecraft acquisition.
The project involves the following important parts——two innovation research groups of the NSFC in the spacecraft control and robot field of HIT, The National Key Laboratory "Robot Technology and System", the Engineering Laboratory jointly supported by the National Development and Reform Commission and local government -"the Small Satellite Technology". The members in the project team include 3 National Outstanding Youth Fund winners, 4 "Yangtze River Scholars", 2 " Recruitment Program of Global Experts". They have got 11 national science and technology awards. In the relevant theoretical researches, they hit the leading level at home and abroad, and has completed a number of space demonstration verification projects.
Academician Gao Wen, the deputy director of Natural Science Foundation of China, and other leaders attended the meeting. More than 50 people attended the meeting start, covering the relevant scholars in HIT and HITSZ( Harbin Institute of Technology, Shen Zhen) , the specially invited experts from the domestic and foreign universities as well as from some research institutes, and the members of the project team.
At the meeting, the project leader reported the research programs, and the research groups respectively reported their progress of the research. Leaders and experts had actively given their suggestions. Experts said that the project was based on the major national strategic needs and it was a hard-earned projected approved by NSFC. They hope that the project and its committed units can further strengthen communication and cooperation, as well as take priority to the transformation of relevant research results and application.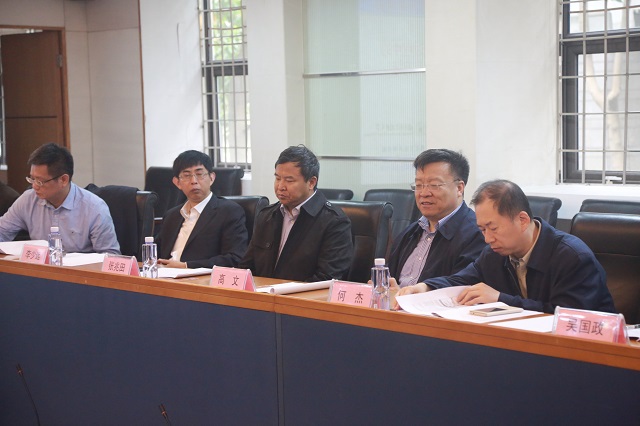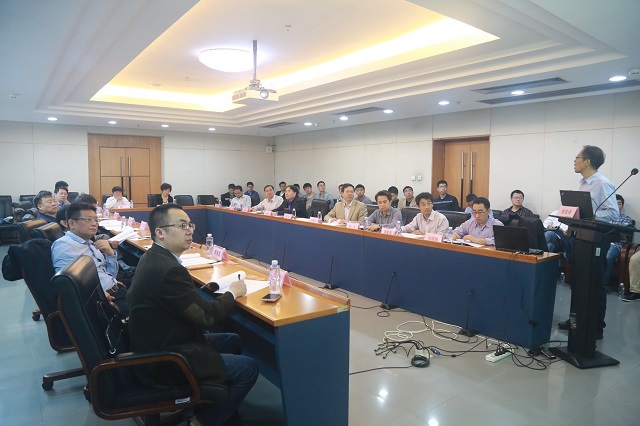 Scene of kick-off meeting