Reported by: Li Jianfei
Photographed by: Huangfu Jianqiao
Translated by: Sun Jianyao
Edited by: Garrick Jones
Date: 2017-04-13
On the afternoon of April 11, Mrs. Yang Liming, Singapore Senior Minister of Prime Minister's Office, Ministry of Foreign Affairs and Ministry of Communications visited HIT Robot Group(HRG) to investigate the technical innovation and operation situation of the Group in the field of robotics and conducts in-depth exchanges with related business leaders and R&D personnel. Mr. Guo Bin, the vice president of HIT attended this investigation.
Mrs. Yang Liming visited the robots and intelligent equipment exhibition area, product debugging and processing areas to further understand projects and products in fields such as smart factories, industrial robots, service robots. She focuses on the functional advantages, application and market prospects of mature products and complete equipment, such as the digital production workshop of donkey-hide gelatin, six-joint industrial robots, intelligent care bed, electric loader climbing robots and so on.
During the investigation, Mr. Guo Bin introduced the long history and tremendous strength of HIT's robot research, and the achievements of HRG in the areas of achievements transformation, talent gathering, core products and market expansion. Mrs. Yang Liming highly affirmed and encouraged the concept of the industrial and service categories of robots, that is "free people, serve people and make people live a happy life". She hopes that HRG will enter the Singapore market in the future.
Staff from the Scientific and Industrial Technology Research Institute, Department of International Cooperation and HRG participated in the activity.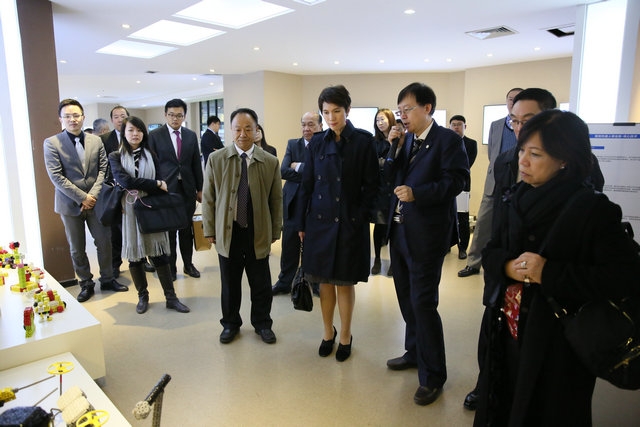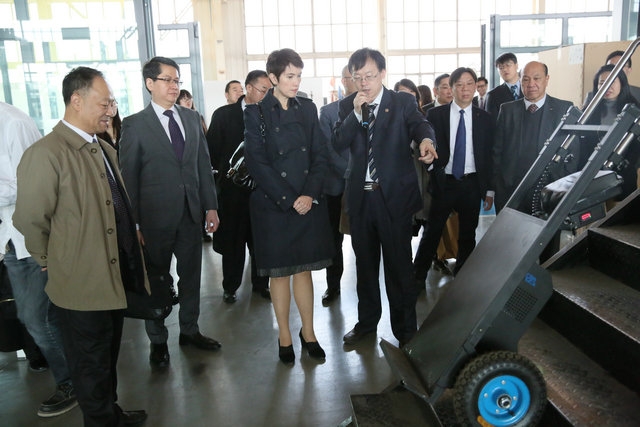 Investigation