Reported by: Shang Yankai
Translated by: Zhang Guangju
Edited by: Garrick Jones
Date: May 5, 2017
HIT reported recently, that the results of the twelfth Chinese college students of the year were announced. Wan Long, a PhD student of School of Material, HIT, was designated as the Chinese college student of the year.
Wan Long, male, born in 1991, is a 2015 doctoral student in the School of Materials, besides, he also is the CEO of Harbin Wanzhou Welding Technology Co., Ltd. and Kunshan Wanzhou Special Welding Co., Ltd. Wan Long is an International Welding Engineer, a member of the International Advanced Materials Society and American TMS Society and also a guest reviewer of many international journals and international conferences. He has published 20 SCI search papers, and applied more than 40 national invention patents. In addition, Wan Long has won a series of prizes and awards, such as the Grand Prize for the "Challenge Cup" extracurricular academic science and technology works competition, China Youth Science and Technology Innovation Award, special award for Industry and Information technology innovation Scholarship, the Silver prize for the Youth National College Students Entrepreneurship Competition, Bao-steel special award for outstanding students, the prestigious college students entrepreneurial hero, the provincial college students of the year, the provincial top ten college students entrepreneurial star, the provincial university outstanding communist, and HIT Chunhui Innovation Achievement Award, etc.. Harbin Wanzhou Welding Technology Co., Ltd. has received an investment of 17 million yuan. By 2016, its revenue reached over 13 million yuan. In February, 2017, an intelligent manufacturing base of 5,000 square meters was put into operation.
This activity was jointly organized by the Central Propaganda Department, the Ministry of Education, the Communist Youth League Central Committee and the People's Daily, the People's Daily's website, the University Student Magazine, the Chinese University Students website and the department of education, Guangming Daily. These agencies collectively selected 10 Chinese college students of the year, 3 Special awards for Chinese college students of the year, and 39 nominees of Chinese college students of the year.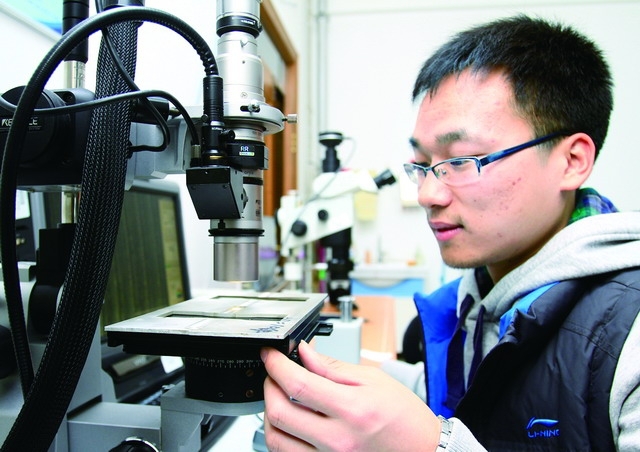 Wan Long, the Chinese College Student of the Year