Reported by: Dingxiangke
Translated by: Yu Tianyu
Edited by: Garrick Jones
Date:May 18th, 2017
Recently, the China National Teaching and Learning Group Leading Group Office and the Confucius Institute Headquarters jointly issued " A letter on the admission of the first batch of the second half of 2017's volunteer reserve Chinese teachers". Yu Tianyu, a student from School of Foreign Languages, has been admitted to the Confucius Institute at University of Ulster, and she is the first student to be selected for this program in Harbin Institute of Technology.
Yu Tianyu, a graduate student of class 2016 from School of Foreign Languages, was the escort interpreter of Richard Kempthorne, Mayor of Tasman, New Zealand. She won the Second Prize of 16th "Foreign Language Teaching and Research Press •Amazon Cup" National College English Debate, Excellence Award of the British Cambridge University Star English Teacher Competition, Third Prize of professional translation and Excellent Prize of professional interpreting of the first session National Midwest Foreign Language Translation Competition.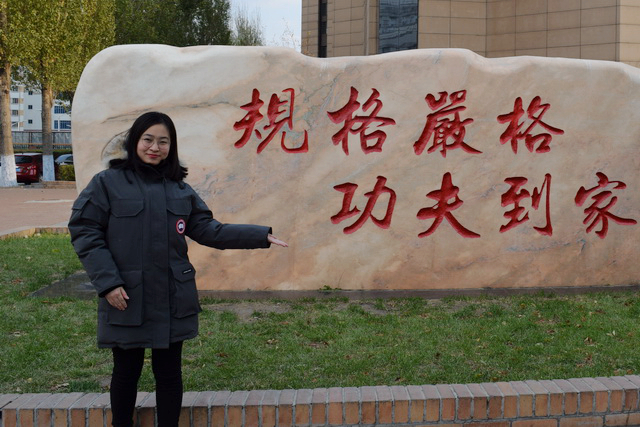 A picture before the stone with HIT motto