Reported by: JI Xing
Photographed by: FENG Jian
Translated by: KANG Ran
Edited by: Garrick Jones
Date: May 18th, 2017
From May 16th to 17th, the School of Astronautics of Harbin Institute of Technology (HIT) and the Institute of General Physics of the Russian Academy of Sciences jointly hosted the Third Sino-Russia Bilateral High-level Forum under the theme of "the Trend and Challenge of CVD Diamond: Preparation, Prosperity and Advanced Application" and the first session of International Symposium on the New Wide-bandgap Semiconductor Ultraviolet Photodetector at HIT, Harbin, China.
Vitaly Konov, academician of the Russian Academy of Sciences and ZHONG Hongtao, deputy secretary of the Party committee and vice president of HIT respectively addressed opening speeches, and unveiled the International United Laboratory of Diamond Materials. The forum focused on diamond materials and discussed about various subjects including diamond crystal growth, laser processing, dropping and diamond color center, nano-crystal film and high-energy particle/X-ray diamond detector. Experts and scholars from China, Russia and Italy demonstrated and exchanged their latest achievements and processes in related fields.
During the forum, experts also visited the Museum of HIT, the Robotics Institute and the Institute of Composite Materials and Structures.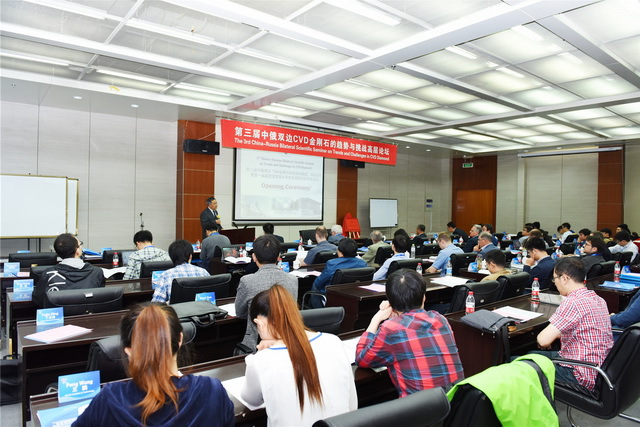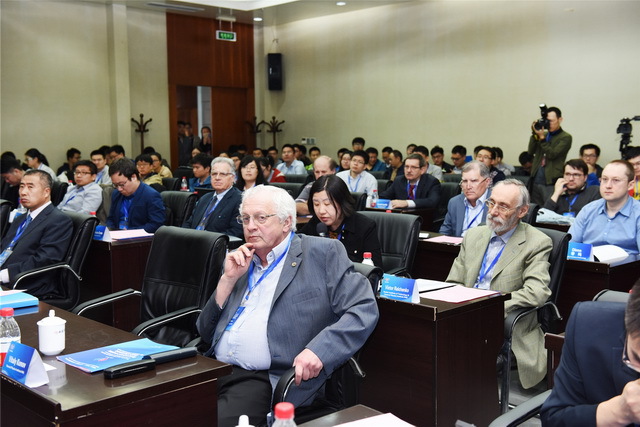 Meeting Site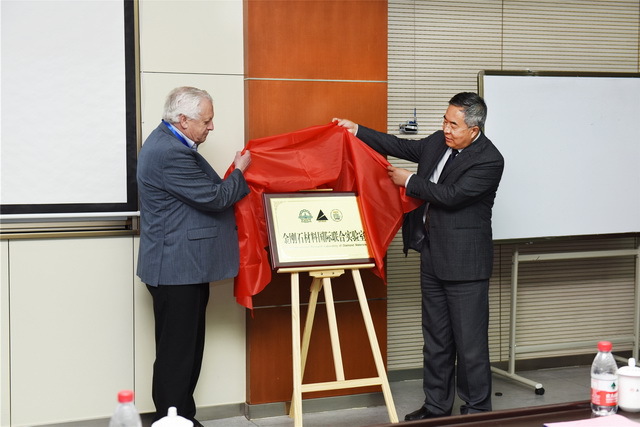 Unveiling Ceremony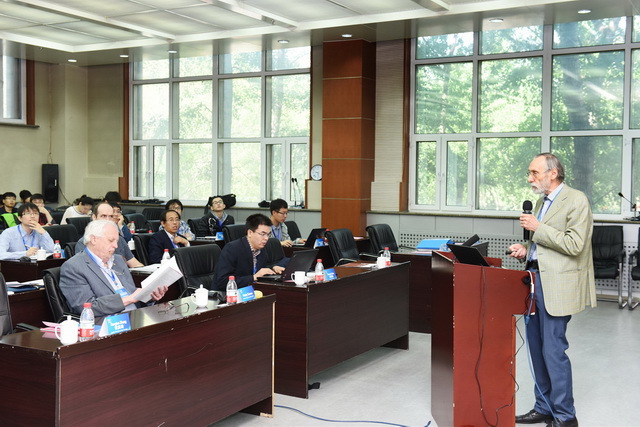 Lecture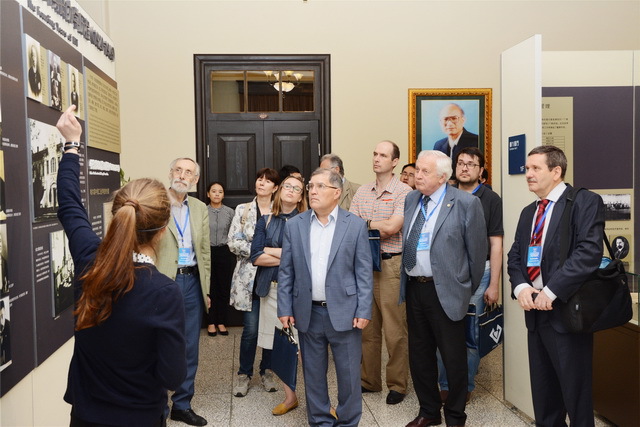 Visit