Reported by: School of Economics and Management
Photographed by: School of Economics and Management
Translated by: Lin Yuting
Edited by: Garrick Jones
Date:2017-6-1
Recently,As an important part of the China International Big Data Industry Expo ("Big Data-Expo" for short), the "Big Data and Business Innovation Forum", hosted by School of Economics and Management of HIT, was held in Guiyang city, Gui Zhou province. Xiong Sihao, the standing Deputy Secretary of School Party Committee attended the forum and addressed his speech.
During the forum, Yang Shanlin, Academician of the Chinese Academy of Engineering, and Li Yijun, executive deputy director of the Management Committee of the National Natural Science Council, together with experts and scholars from the Tsinghua University, the University of Arizona, the Chinese University of Hong Kong and other well-known international institutions as well as the representatives from some venture enterprises, gathered and exchanged their ideas in this forum. In the form of the Roundtable, they made communications and discussions on the hidden management logic, artificial intelligence, and on the large data with public transport change, large data with new marketing and new finance. The new trend in business--- big data, was a hot topic at the forum.
It is reported that Guiyang Big Data-Expo, as the world's first large-scale data Expo, has been successfully held two consecutive sessions, committed to the core ideas of high-quality, professionalization, high-end, sustainability and industrialization. Its aim lies in providing industry forefront information and communication hotspot as well as a cooperation and exchange platform for professionals and enterprises around the world in the field of large-scale data, in order to promote the Data development and application of large data industry.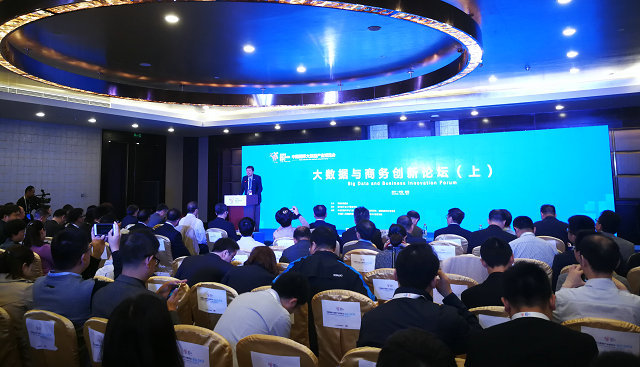 The scene of Big Data-expo