Reported by: Zhang Yan
Translated by: Sun Jiayue
Edited by: Garrick Jones
Date:2017-6-2
On the morning of June 1, Wang Shuquan, secretary of the party committee of HIT, made a special trip to the kindergarten in the 2nd campus to celebrate the International Children's Day with children and express greetings to teachers and staff in the kindergarten.
Approaching the door of the kindergarten, a particularly eye-catching scroll printed with "under the sun, small hands pass bigger love" was seen hanging on the door. The front courtyard was filled with a row of stalls, kids sit together, each booth was marked with price. In fact, it was a well-organized charity sale in the kindergarten. On the International Children's Day, children in the kindergarten sold their books, toys and small DIY gifts for the charity sale. All proceeds got from the charity sale would be donated to a poor family in Heishan Town, Bayan County. Wang Shouquan went up to talk with children, encouraged them to cultivate social responsibility and dedication from childhood and wished them a good sale to help more poor children.
Wang Shouquan and his colleagues visited the classroom, lounge, sound room and other venues in order to inspect the real condition of children in learning, living and activating. They also listened to teachers' work report on education and teaching, sports activities and hardware construction and other aspects. He also went to the catering department, to communicate with the cook who was preparing lunch, and carefully questioning of food materials, nutrition collocation, machining process and dining process, and he thanked them for their hard work in ensuring the healthy growth of children. During the visit, Wang Jingquan fully affirmed the kindergarten to do the work and achievements, entrusted kindergarten person in charge to further enrich the teaching and cultural activities, improve the overall quality of teachers, improve learning and activities conditions and facilities to ensure that the surrounding environment and food safety. He encouraged all kindergarten teachers and staff to work wholeheartedly and try their best to guarantee a healthy and happy childhood for the children.
Vice President Xu Dianguo, deputy chairman of the Harbin Institute of Technology Education Foundation of Development(HITEFD) Cui Guolan and related staff also attended this activity.
It is reported that in order to celebrate the International Children's Day on June 1, the school union, general affairs office/logistics group carefully planned and carried out a series of parent-child activities such as food exhibition, tour, DIY activities, traditional etiquette and adolescent self-shaping experience activities, "I love my family" sand table theme activities for families, "Sports Carnival and Happy Carnival" parent-child experience activities and parent-child drama appreciation. Related lectures like "let babies get ready for the kindergarten"- face to face with experts, "how to create a harmonious parent-child relationship" and other related topics would continue to carry out.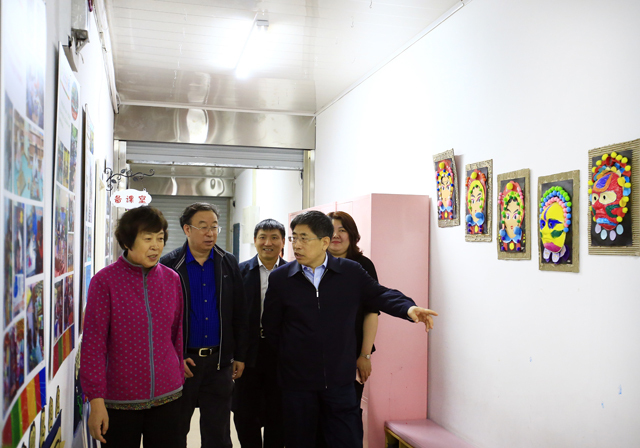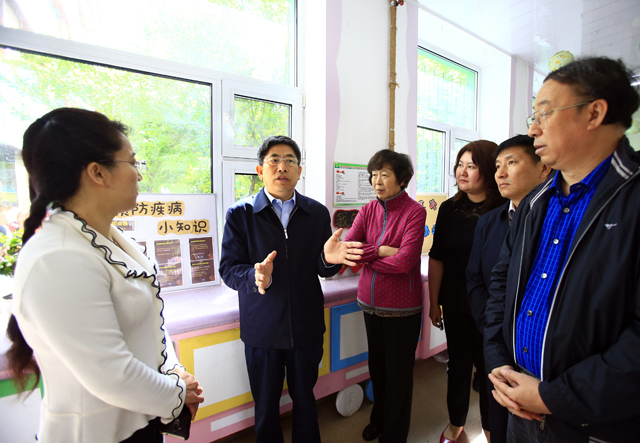 Secretary Wang Shuquan visited the HIT kindergarten
Interaction with children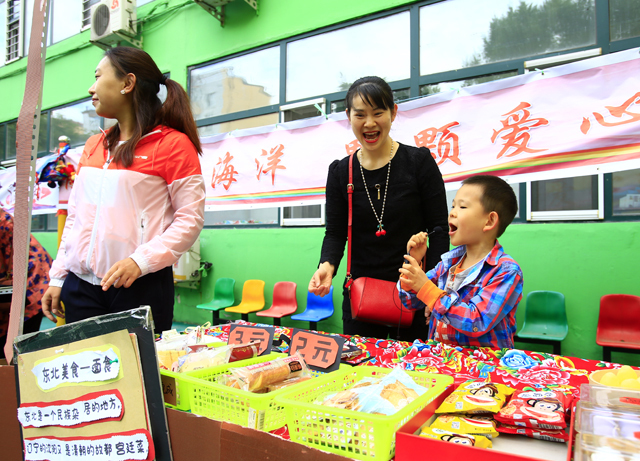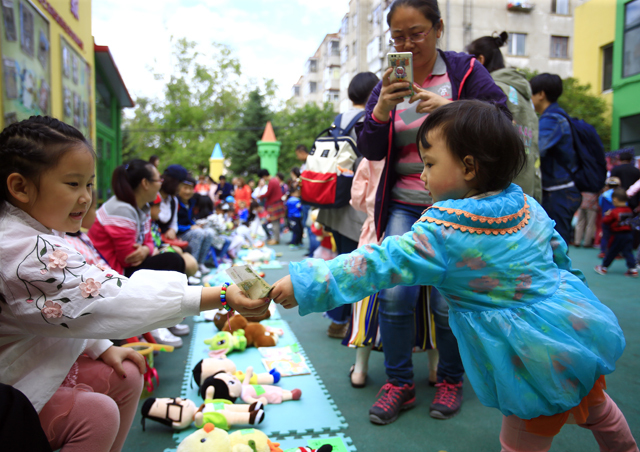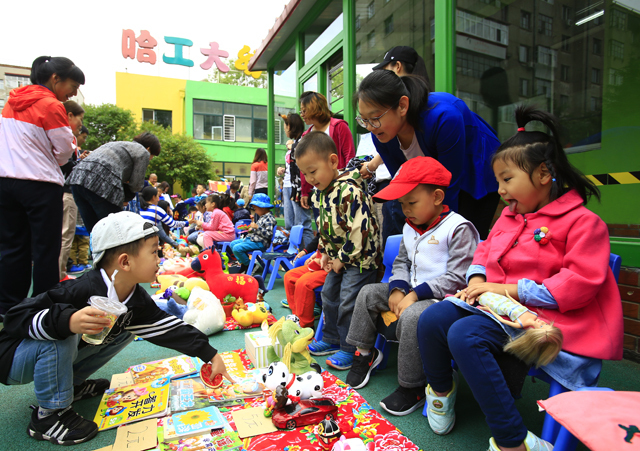 Children in the charity sale