Reported by: Liu Zhongkiu, Bao Jinlin
Photographed by: Huang Cong, Lan Rui, Liu Yang, Rao Yu
Translated by: Sun Jianyao
Edited by: Garrick Jones
Date: 2017-05-16
On May 13th, pedestrian street was bustling and crowded with lantern riddles, tea ceremony, illustration show and guqin-playing shows. A traditional cultural feast is wonderful on the stage, attracting many teachers, students and citizens.
HIT graduate work department hosts the "Han Feng Ya Yun" Traditional Chinese Culture Open Day activity in order to vigorously carry forward traditional Chinese culture, expand effective ways of cultivating and educating people, fully demonstrate the rich cultural connotation and unique charm of traditional Chinese culture, guide students to enhance the awareness and recognition of outstanding culture, and enhance cultural awareness and confidence. The activity included 4 parts——traditional festivals, national arts, philosophy and literature, traditional musical instruments. More than 20 traditional Chinese cultural theme booths crowded the pedestrian street, showing the magnificence and brilliance of traditional Chinese culture.
On the scene, dozens of students dress in various of Han Chinese Clothing, showing and introducing the charm of China's clothing and etiquette. Eight children dress in a variety of Han Chinese Clothing explain the tea ceremony and tea show. Smelling the Tea fragrance, the reporter could not help but take a sip. It tastes refreshing and pleasant. "Da da da ... ...", as waves of low and melodious music comes, the guqin-playing show is going on. A students is playing guqin and besides another student is also playing lute. Melodious music is so relaxed and happy that people all take photos. Traditional food booths were very popular, surrounded by many students. On the table, there were flaky pastry, glutinous rice cakes, zongzi (traditional Chinese rice-pudding) and so on and students explain the delicious tradition food with interesting stories. Onlookers learn how to make sweet dumplings, answer the questions of foodie maps and are welcomed to eat some traditional food freely, such as qing tuan (sweet green rice ball), zongzi (traditional Chinese rice-pudding), nuomiou (lotus root filled with sticky rice), mi san dao (a kind of honey sweet), and jiu niang yuanzi (boiled glutinous rice balls in fermented glutinous rice). Students also explain the knowledge of Qixi (Chinese Valentine's Day), Chinese Spring Festival, Lantern Festival and Mid-Autumn Festival. Some traditional games, such as "making simple sundial" and "drawing jiu jiu xiao han painting" also attracted many onlookers. There are some other games, such as cast pot, compiled multicolored rope and paper folding, and teachers and students were enjoying themselves.
Most noteworthy is that the event also attracted a lot of citizens to bring their children to participate in the interaction and enjoy the beauty of traditional Chinese culture. In the prize-claiming area, Liu Yuan from the Institute of Electrical Engineering shows her map covered with many game stamps. She says that Chinese traditional culture is the root and soul of the nation. This activity is very colorful, interesting and meaningful. As a college student, we should carry forward the traditional Chinese culture! " Meanwhile, the reporter's circle of friends of Wechat is also full of beautiful photos of this activity. Students and friends give thumbs up one after another.
It is reported that "Han Feng Ya Yun" Traditional Chinese Culture Open Day is an important part of "Wen Yun Yan Hua" graduate students culture festival. HIT will continue to innovate the carrier and forms to carry out a variety of activities so as to create a good cultural education atmosphere.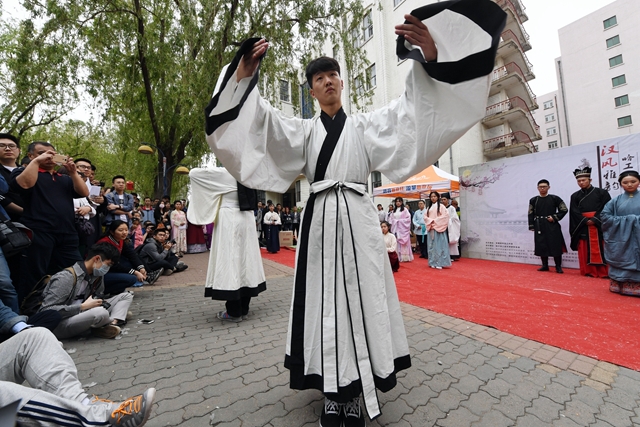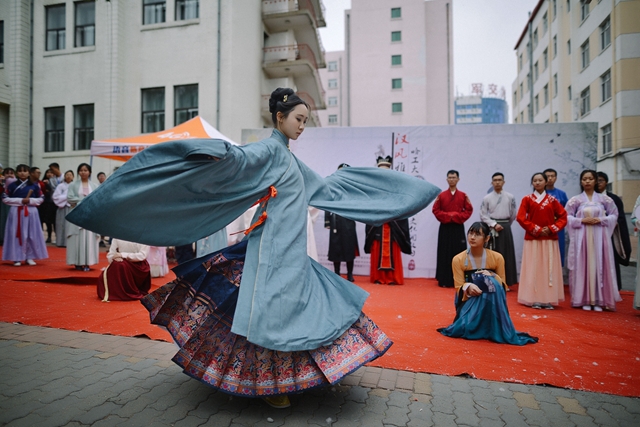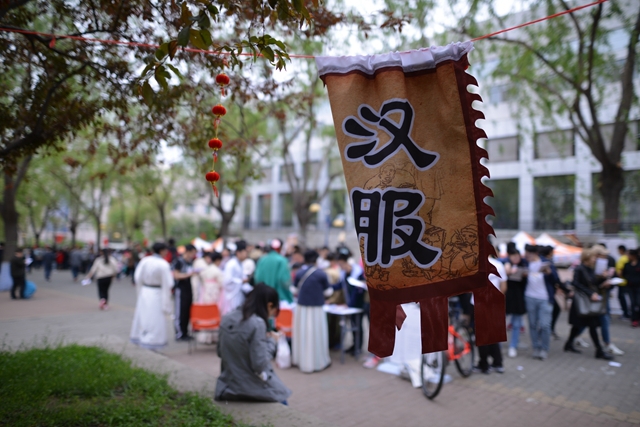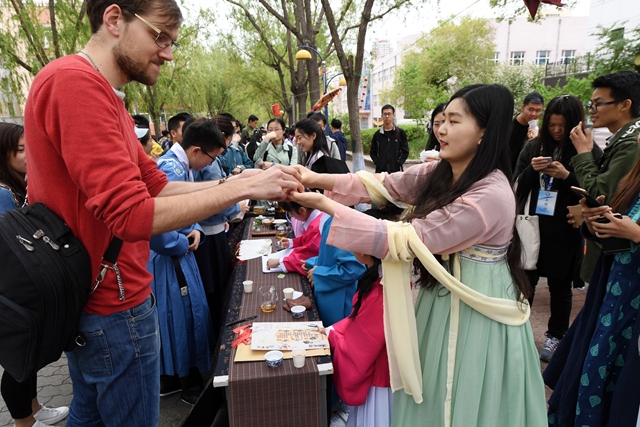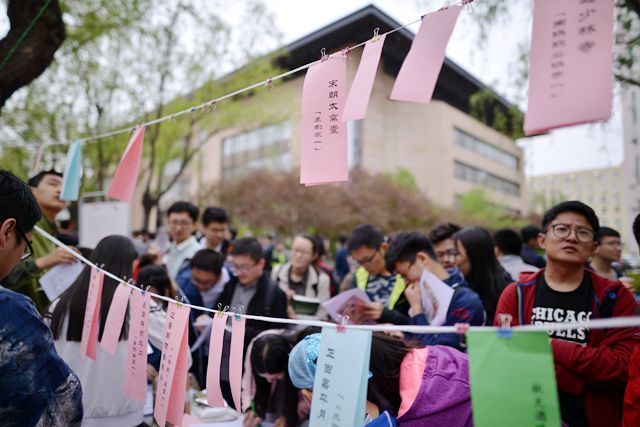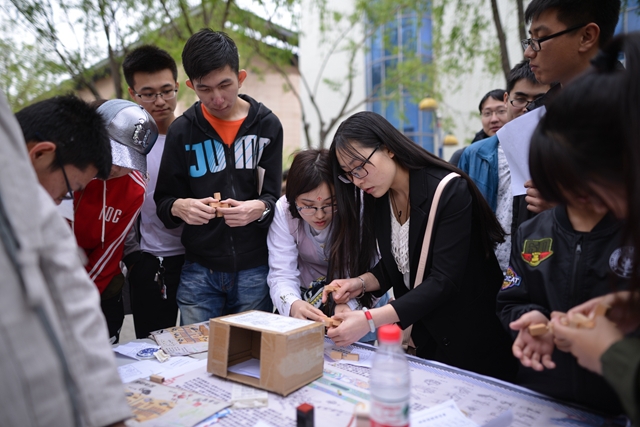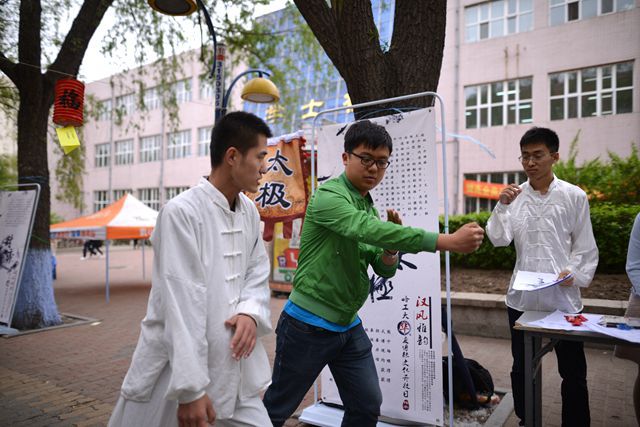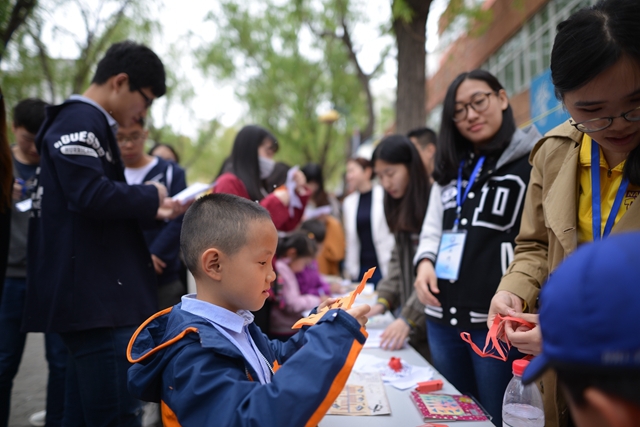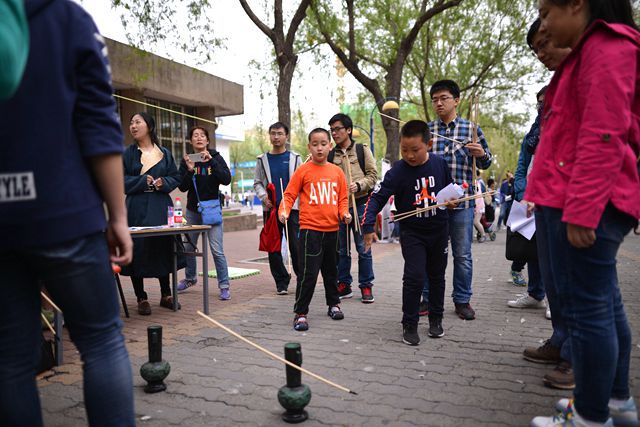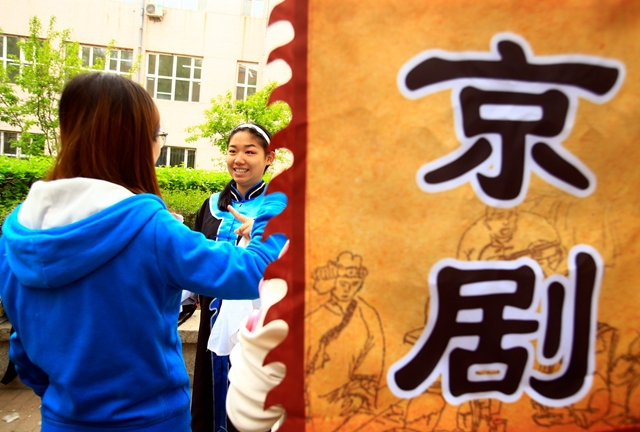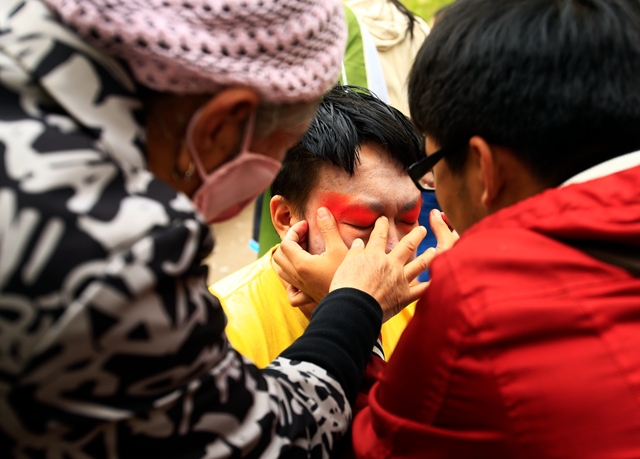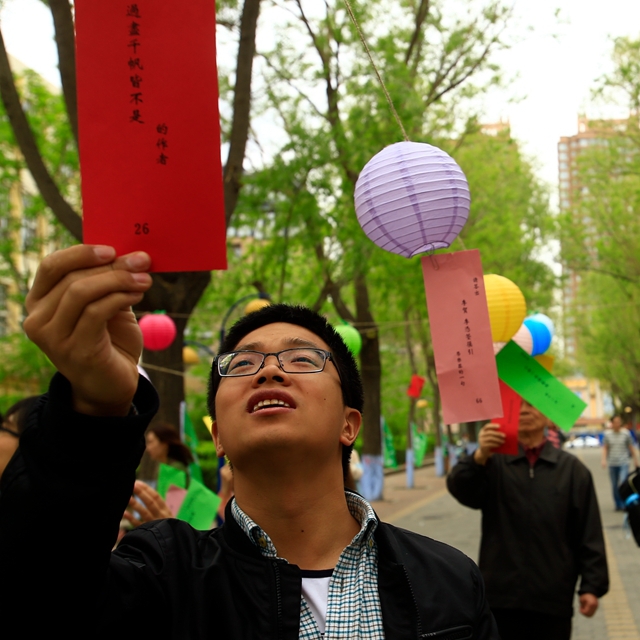 Splendid Chinese traditional cultural feast
The activity is bustling and crowded