Reported by: WANG Yin
Photographed by: WANG Yin
Translated by:KANG Ran
Edited by: Garrick Jones
Date: June 5th, 2017
On May 25th, the signing ceremony of the UK-China University Consortium on Engineering Education and Research was held in Nanjing. Nine Chinese colleges and universities which are experts in engineering and six UK colleges and universities from the Russell Group signed a memorandum of cooperation as a consortium. REN Nanqi, the vice-president of Harbin Institute of Technology (HIT), on behalf of HIT, signed the memorandum and attended the relevant activities.
During the ceremony, the members of the consortium convened the first meeting of the Steering Committee to discuss and adopt the proposal on the operational mechanism and the cooperation forms of the consortium and held academic seminars related to energy and manufacturing.
The UK-China University Consortium on Engineering Education and Research is the first university consortium with characteristics of engineering education and research organized both by China and the UK. In this consortium, nine Chinese universities include Southeast University, Harbin Institute of Technology, Beijing Institute of Technology, Chongqing University, Dalian University of Technology, Northwestern Polytechnical University, South China University of Technology, Tianjin University and Tongji University. And six UK universities are Queen's University of Belfast, University of Birmingham, University of Cardiff, University College London, University of Nottingham and University of Warwick.
The relevant personnel from the Department of International Cooperation, the School of Electrical Engineering and the School of Energy also attended the above activities.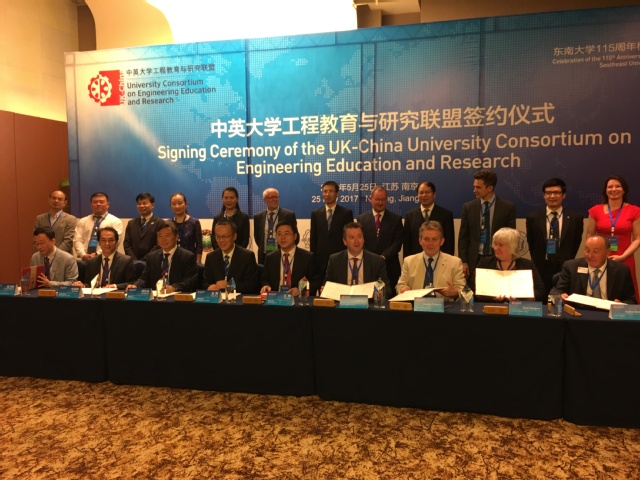 Signing Ceremony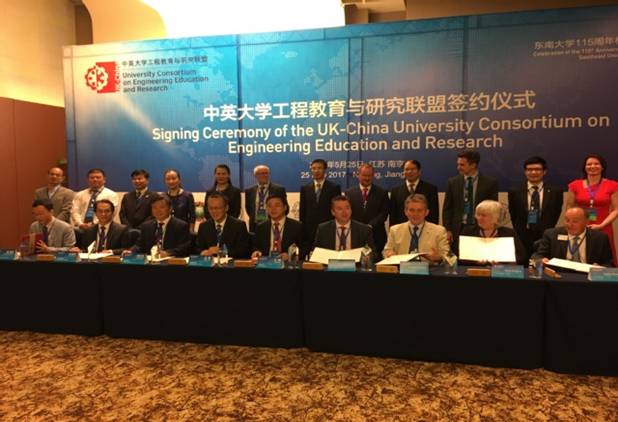 Representatives of HIT