Reported by: Cai Zhen
Photographed by: Yan Mingxing
Translated by: Sun Jianyao
Edited by: Garrick Jones
Date: 2017-06-29
On June 28, Mr. Ren Nanqi, Vice President of HIT, meets with Prof. Paulo Goes, Dean of the School of Management, University of Arizona, at the HIT Executive Building. The two parties exchanged signed Memorandums of Cooperation between the two universities.
Mr. Ren Nanqi extends worm welcome and gratitude to Prof. Paulo Goes for his visit and his support for the cooperation between the two universities and offers some suggestions on the potential opportunities and areas of cooperation between the two parties. Prof. Paul Goes affirms the planned cooperation and looks forward to further cooperation in more areas.
The relevant personnel in charge of HIT International Cooperation Department and School of Management attend the meeting.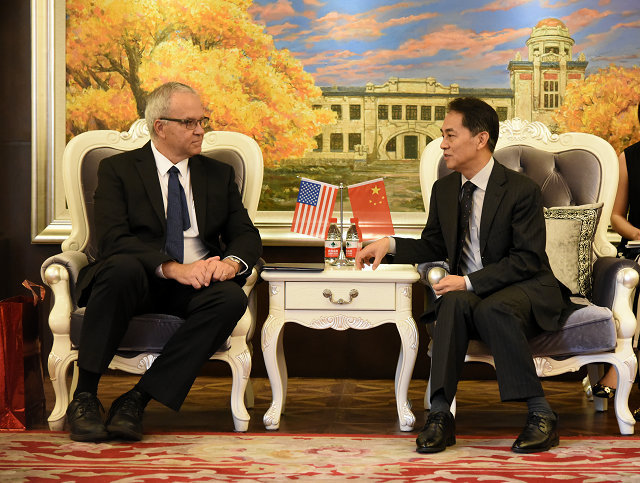 Friendly communication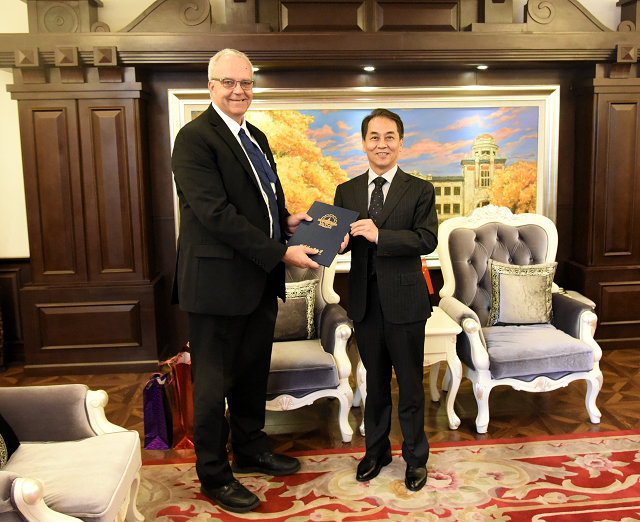 Exchange the Memorandum of Cooperation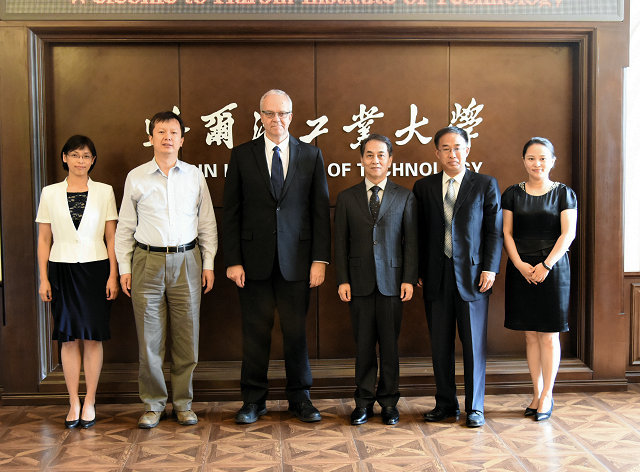 Group photo