Reported by: Shang Yankai
Translated by: Pang Yue
Edited by: Garrick Jones
Date: July 19, 2017
From July 15 to July 16, 2017 the "Foli Cup" Structural Design Competition of Undergraduates in Heilongjiang and division 11 of the National Structural Design Competition of Undergraduates was held in HIT. The work "Ling Yue" made by the first team of HIT, which was composed of undergraduates of the school of civil engineering Lu Hao, Li Xinye, Tian Xin and Liu Jicheng and guiding teacher Shao Yongsong, won the grand prize of the competition. Moreover, works created by teams of HIT also won 2 first prizes, 4 third prizes as well as first group prize and excellent organization award.
With the bridge system structure of pipeline crossing engineering as the background, this competition aimed to discuss issues such as pressure points, design optimization and the construction technique of pipe crossing bridge by making bridge structure models and conducting loading tests. More than 600 teachers and students of 123 teams from 23 universities and colleges as well as 4 key senior high schools in Heilongjiang signed up for the competition. After two days of fierce competition, the work "Ling Yue" made by the team of HIT, superior to others, won the grand prize due to it's excellent equipment, reasonable design, higher stability and lighter weight. The competition has chosen 12 first prizes, 24 second prizes, 37 third prizes, 4 first and second group prizes respectively and 8 excellent organization awards. HIT and Northeast Forestry University won the Best Creative Award and Best Production Award respectively.
Relevant leaders of the provincial education department and Peng Yuankui, the assistant of the president of HIT attended the opening ceremony.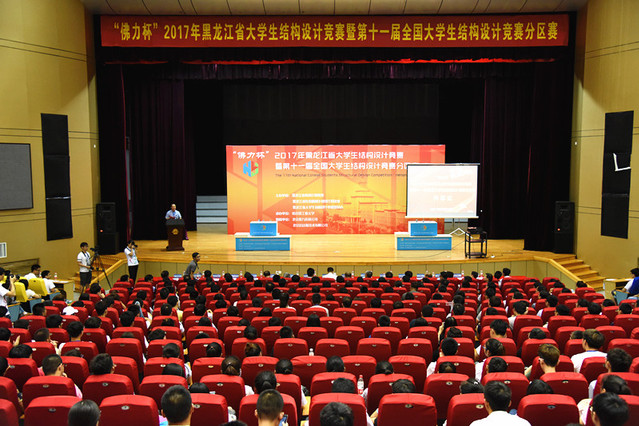 the opening ceremony of the competition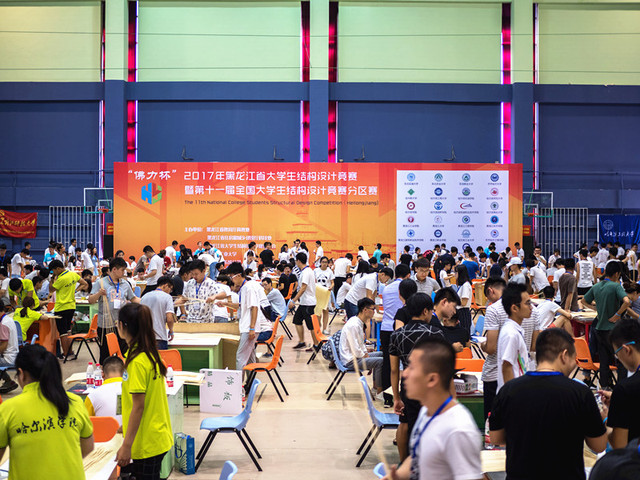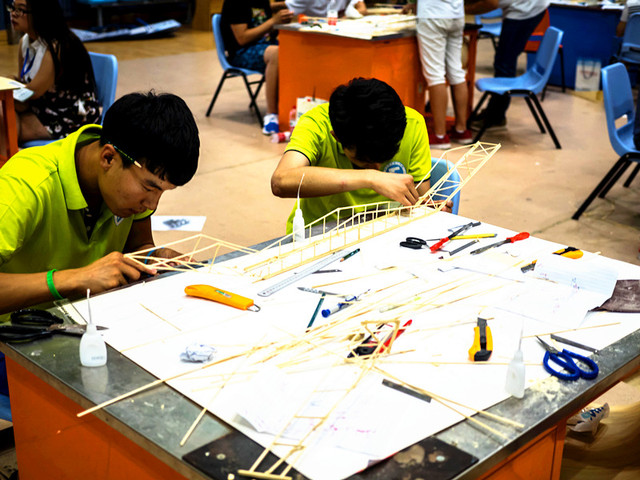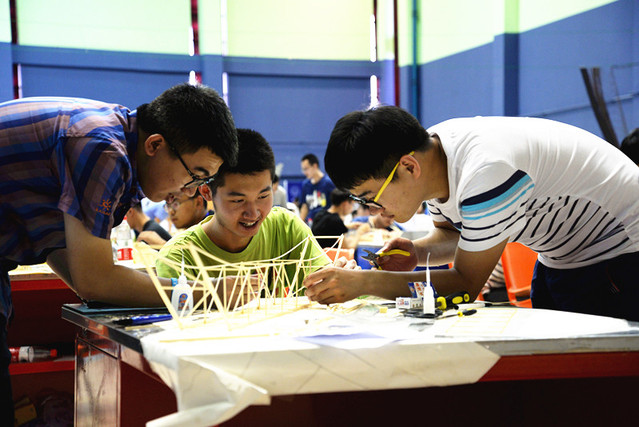 modelling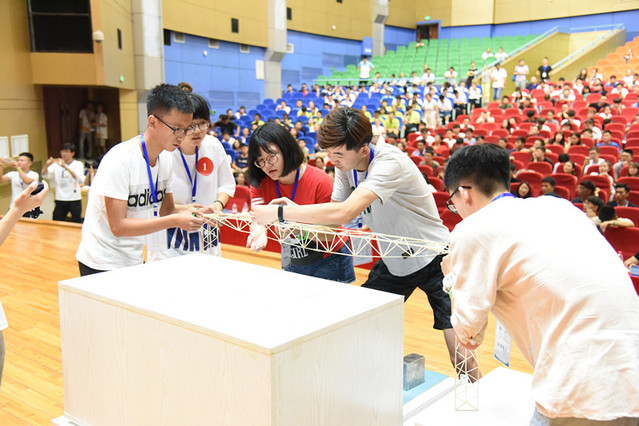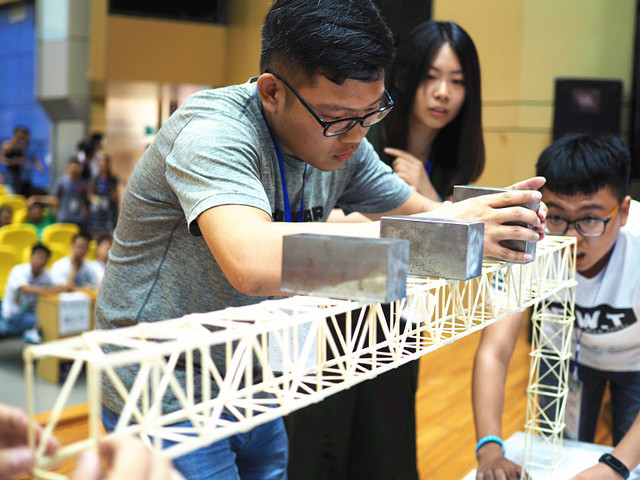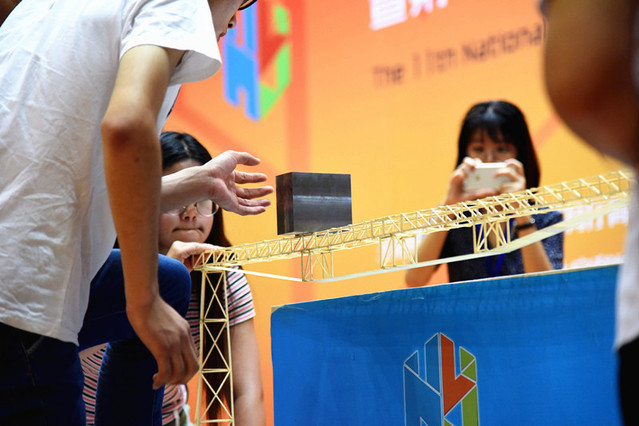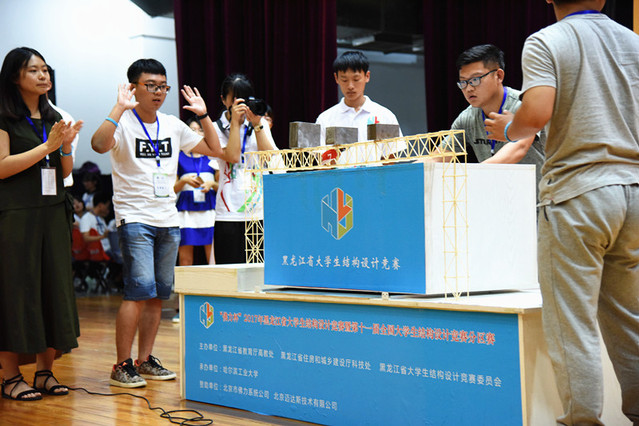 loading tests