Reported by: HE Xinxin
Photographed by: SHANG Yankai
Translated by: REN Shaorui
Edited by: Garrick Jones
Date: July 20, 2017
In July 20th, Forbes China announced the list of 2017 China's 30 Elites under the Age of 30 (hereinafter referred to as 30U30). Doctor LENG Xiaokun in our school, the founder of Leju Intelligent Technology, was selected in the list of consumption technology elites, and as a representative on the cover of Forbes magazine (Chinese version).
LENG Xiaokun has won China Youth Science and Technology Innovation Award and the Special Award for 2016 MIIT Innovation and Entrepreneurship Scholarship, etc. In 2015, he and his two partners co-founded the Harbin Leju Intelligent Technology Co., Ltd., incorporated into HIT Innovation and Entrepreneurship Park. In 2016, the Company received Angel round financing for tens of millions of RMB.
This time Forbes China has selected 1,700 Chinese mainland candidates. By the investigation in various aspects from more than 30 judges, 30 elites under the age of 30 were first screened out in such 10 fields respectively as entertainment and sports, enterprise technology, consumption technology, advertising and marketing, media and the like, totally 300 young talents, including entrepreneurs, professional managers, teachers, writers, artists, collectors, etc.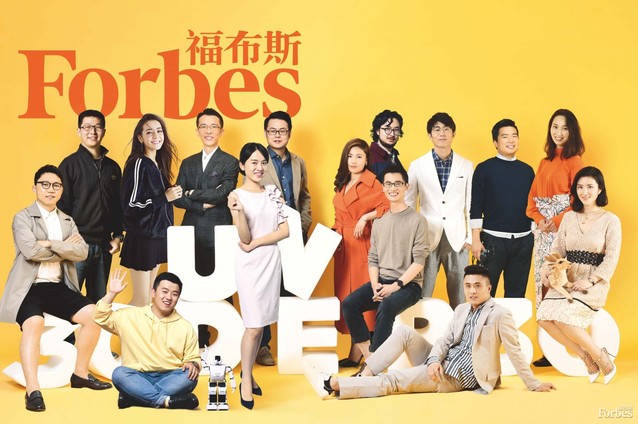 The second from left in front row for LENG Xiaokun