Reported by: Yan Mingxing
Photographed by: Yan Mingxing, Feng Jian
Translated by: Sun Jianyao
Edited by: Garrick Jones
Date: 2017-08-03
On August 3rd, award ceremony of the 4th Teaching Competition For University Young Teachers in Heilongjiang Province which is co-sponsored by Provincial Education Labour Union and Provincial Education Department and hosted by HIT is held in Room 301, Activity Center. Mr. Zong Hua, a HIT young teacher, wins the first prize in the applied subject of natural science, and HIT wins the Excellent Organization Award. Mr. Yu Xiaodong, member of the Party Committee of the Provincial Federation of Trade Union and Chairman of Provincial Education Union, Mr. Wang Shuyun, Deputy Director-general of the Provincial Education Department, Mr. Han Jiecai, HIT Vice President, attend the award ceremony and present prizes to the winners. Mr.Yu Xiaodong and Mr.Han Jiecai deliver speeches at the ceremony.
A total of 79 contestants from 27 colleges and universities participate in this competition which boasts the largest number of colleges and contestants, the youngest average age and the widest coverage.With the concept of "giving a good lesson", this competition sets 3 groups: the humanities and social sciences, basic disciplines of natural sciences as well as applied disciplines of natural science. With network video broadcast, the competition adopts live and separated scoring system. Through fierce competition, each group selected 3 first prizes, 6 second prizes, 12 third prize and several outstanding awards. It is reported that the 3 winners who win the first prize and rank NO.1 in each group will be recommended to participate in National Teaching Competition For University Young Teachers.
The relevant personnel in charge of the Department of Education and Education Labour Union of Heilongjiang Province, as well as the relevant departments of universities and colleges attend the awards ceremony.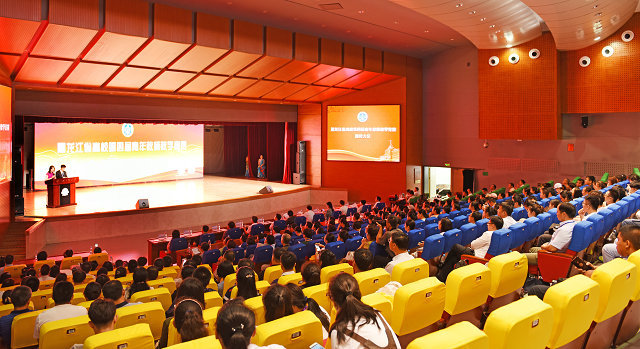 The scene of award ceremony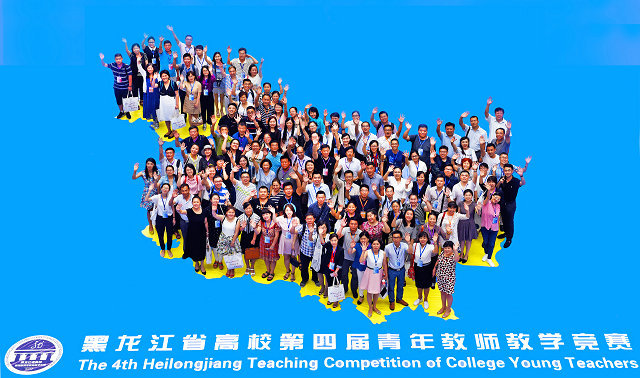 Group photo