Written by: Shang Yankai
Photographed by: Liu Yuanyuan
Translated by: Kang Ran
Edited by:D. Paker
Date: 2017-12-13
The first "Long Jian Cup" National College "Mao Yi-sheng Charity Bridge-Small Bridge Project" Innovation Competition was held at Harbin Institute of Technology (HIT) December 19th and 20th, 2017. The competition was sponsored by the Youth League Committee directly under the Ministry of Transportation, Beijing Mao Yi-sheng Science and Technology Education Foundation and Harbin Institute of Technology. It was organized by HIT's School of Transportation. After fierce competition, HIT's team won 1 first prize, 2 second prizes and 2 third prizes.
Cheng Ping, chief safety officer of the Ministry of Transportation, Ke Chunlin, executive deputy secretary of the Party Committee directly under the Ministry of Transportation, Song Lai, deputy director of Center College Department of the Chinese Communist Youth League, Mao Yulin, chairman of the Mao Yi-sheng Science and Technology Education Foundation and a member of the national committee of CPPCC, Lu Yaoru, Yang Yongbin, academician from the Chinese Academy of Engineering, Jiang Chengfu, deputy inspector for the Heilongjiang Provincial Transportation Department, Tian Yulong, vice-president and general manager of Longjian Road&Bridge Co., Ltd, Ren Nanqi, vice-president of HIT, and Z hang Hongtao, deputy secretary of CPC and vice-president of HIT attended the opening and closing ceremonies of the competition along with experts from other colleges and universities.
The competition was in direct response to the requirement of the 19th National Congress of the CPC, "to be determined to win the battle against poverty", as well as the national strategy of "targeted poverty alleviation". It also relied on the "transportation links you and me" poverty alleviation activity launched by the Party Committee directly under the Ministry of Transportation. The competition focused on one hundred small bridges for the Ministry of Transportation's "13th Five-Year Plan" The plan's poverty alleviation project's goal is the effective integration of training university with transportation targeted poverty alleviation, at the same time promoting the engineering education philosophy of Mao Yi-sheng. The competition built a platform for college students to innovate and promote their abilities. It attracted 49 teams from 22 colleges and universities including Qinghua University, Zhejiang University and Tongji University. 3 first prizes, 6 second prizes and 9 third prizes were awarded. 31 teams received honorable mention awards.
At the closing ceremony, the "Mao Yi-sheng" class was officially launched at HIT. This class aims to mobilize high-quality teaching resources and realize the training of professional elites in bridge design and construction. The competition also featured a sand table model exhibition for submitted works, an exhibition to introduce the life story of Mao Yisheng and a bridge achievement exhibition. These exhibits were enjoyed by many students and teachers.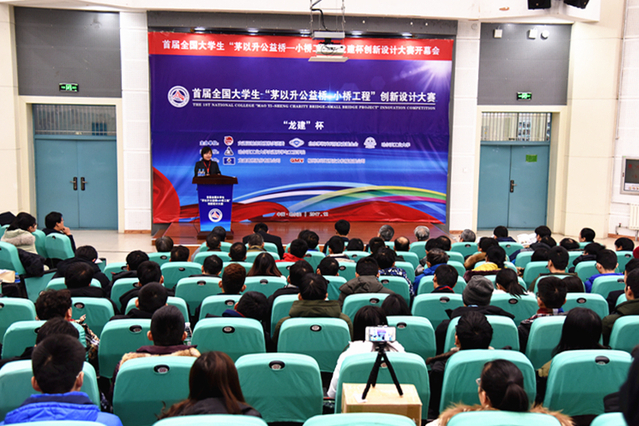 Opening Ceremony

Closing Ceremony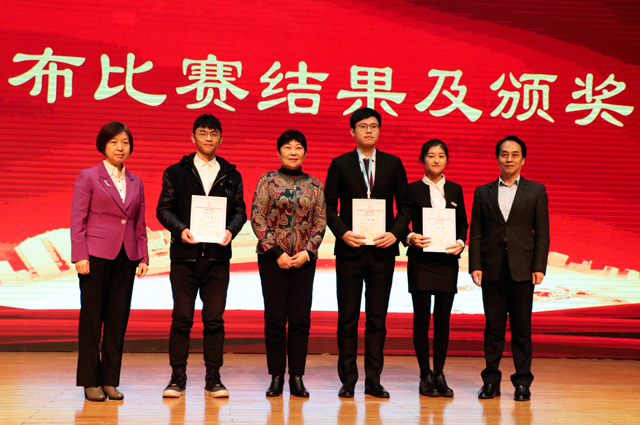 Award Ceremony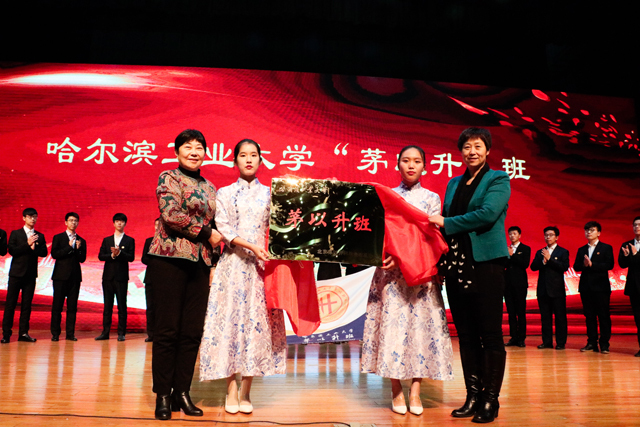 Inauguration Ceremony of "Mao Yi-sheng" Class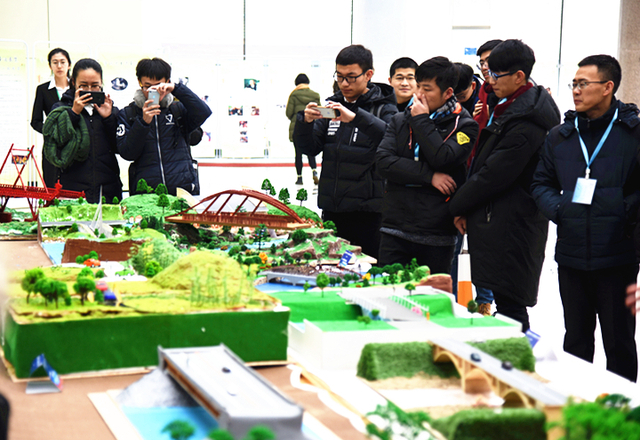 Attendees Enjoying Various Entries