Written by: Ji Xuan
Photographed by: Ji Xuan
Translated by: Kang Ran
Edited by: D. Paker
Date: 2017-12-11
The 42nd ACM International Collegiate Programming Contest (ACM-ICPC) Asia regional competition was held in multiple cities across China: Shenyang, Xi'an, Qingdao, Beijing and Shanghai. HIT's teams from the school of Computer Science and Technology participated in five competitions winning 4 gold medals, 1 silver medal and 3 bronze medals. The following four teams each one won a gold medal: HIT team with members Sun Huidong, Ma Yukun and Wen Haoyang; HIT team with members Xu Yang, Han Yue and Yang Guowei; HIT team with members Chen Haifeng, Yao Shun and Yu Jinlu and HIT team with members Wang Anjie, Ren Hanxiang and Wu Yifei.
More than a thousand teams from over 100 colleges and universities across China, including Qinghua University, Beijing Universities and Shanghai Jiaotong University participated. The official language of the competition was English. The contest is designed to provide a platform for college students to show their innovation abilities and teamwork spirit. It also provides opportunities for students to demonstrate their program writing abilities, and analyze and solve problems while under pressure.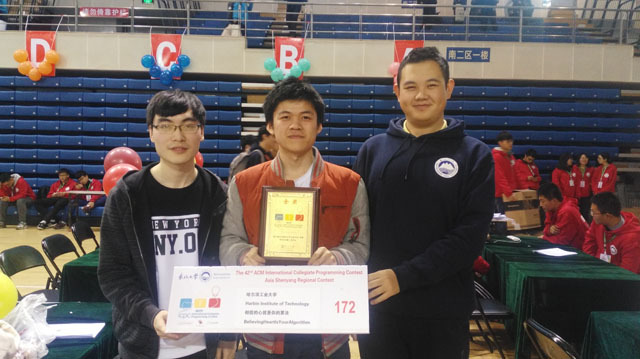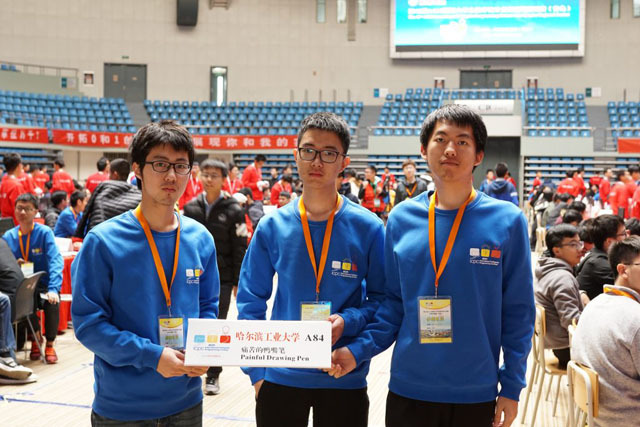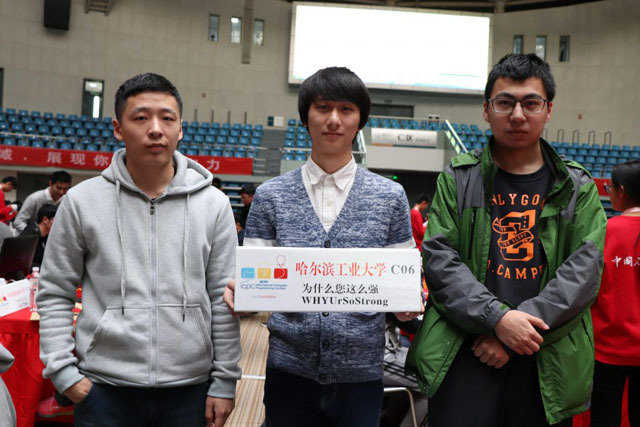 Representatives from HIT's gold medal winning teams.