Reported by: Jia Shiliang
Photographed by: Zhao Peilin, Wang Li
Translated by: Han Jie
Edited by: D. Parker
Date: Dec.19th, 2017
In order to lead students to establish a healthy outlook on life and encourage them to serve the country with science and technology, Lu Yaoru, an academician from the China Engineering Academy, and a geologist focusing on hydrogeology, engineering and environmental geology gave a wonderful speech on "the quality and view of life and dedication to science and technology" at lecture hall 613, Ha Yi Building on Dec. 9th, 2017.
Lu Yaoru shared the qualities that an outstanding scientific and technological worker should possess in terms of quality, outlook on life and dedication to science and technology. He elaborated on the dedication to science and technology that should be demonstrated by science and technology workers. Dedication to science and technology means living a scientific life with a scientific spirit, understanding nature scientifically and dedicating science and technology to our country. Science and technology workers are to uphold truth, unity and cooperation. They must be selfless in their dedication manifesting a worldview for serving the public, and firmly supporting the CPC and the development of socialism with Chinese characteristics. "We must make unremitting efforts for the rise of China and make our people's cause a success. We all should have awareness of unity both on campus and in society." He believes that engineering must be practiced and that students should practice and develop themselves in their fields of expertise being brave in innovation and dedication.
Students participated actively and enthusiastically in a questions and answer time. Lu Yaoru patiently answered all questions. He expressed his understanding and perception suggesting that students should be extensively involved in the popularization of scientific knowledge.  As they achieve an all-round development they will lay a solid foundation for future scientific development. He put forward his heartfelt expectations and suggestions to the students. These include: endless learning and growth, hard work and an enterprising spirit, seeking truth from facts and upholding truth, working together, being optimistic and seizing opportunities. Students must remain firm in conviction and never forget why they started.
The forum was sponsored by the Personnel Department, and co-sponsored by the School of Transportation and New Basic.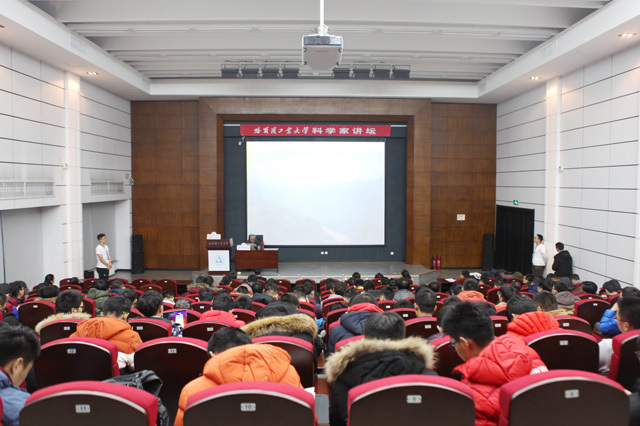 The report scene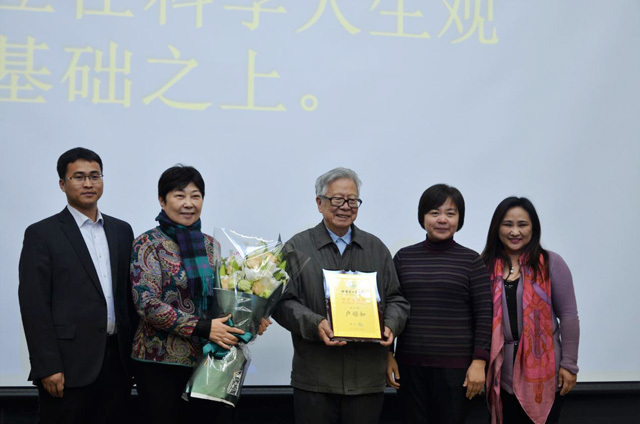 Issuing the employment card