Written by: Niu Yuehong, Yang Yi, San Men
Photographed by: Lan Rui
Translated by: Kang Ran
Edited by: D. Paker
Date:2018-12-27
On the evening of December 22nd, the "One Belt and Road, the New Chapter" 2017 World Hand-in-Hand Chinese and Foreign Students Variety Show was held in the main auditorium of HIT. The variety show was co-sponsored by the International Institute of Education and the Youth League Committee of HIT. It was organized by the Exchange Center for Chinese and Foreign Students. Sheng Jianxue, secretary-general of the China Scholarship Council (CSC), Sergey Whiteford, consul-general of the Russian embassy in Shenyang, Zhang Dazhu, chief of the Division for International Cooperation and Exchange of the Heilongjiang Provincial Education Department, Ren Nanqi, vice-president of HIT and Wu Songquan, a member of the standing committee of the Youth League Committee and director of the Publicity Department of HIT attended the show.
A dance, "Inspiring China", performed by Chinese and foreign students, opened the show. The show was divided into 3 parts, including "the Belt and Road-Different Language but Same Happiness", "Happy Times at HIT - Building and Seeking Dreams" and "Sensing China - Hand in Hand and Step Forward". The show was performed in its entirety by Chinese and foreign students. There were many wonderful performances! The dance "One Belt and Road, One World One Family" highlighted different cultures. The musical drama "African Love Story" combined various performances in a unique style. The Chinese allegro "Studying at HIT" showed  excellent traditional culture & charm. The song "On the Hopeful Field" was pleasant and melodious. The closing song, "World Hand in Hand", was performed by Chinese and foreign students. It was a moving and unforgettable moment!
Sheng Xuejian and Ren Nanqi presented awards to 6 foreign students on behalf of the Chinese government excellent scholarship for foreign students award ceremony during the program.
The Chinese and foreign students' variety show has been an HIT tradition since 2010. The show provides an environment for HIT"s exemplary exchange students to participate in Chinese culture demonstrate their energy and appreciation for our rich culture. It also promotes friendship between China and foreign countries and strengthens the integration of Chinese and foreign cultures. The show has become an important platform for the display and exchange of Chinese and foreign cultures.
As a part of the cross-cultural communication, the show invited member universities from the Association of Sino-Russian Technical Universities (ASRTU), such as the Ural Federal University, the Far Eastern Federal University and Amur State University to participate. Honored guests of the ASEAN High School Principles' Forum and the "Harbin Dialogue" - C9 College Studying in China Seminar attended the show along with representatives from various departments within HT.  More than 1,500 teachers and students enjoyed this wonderful evening!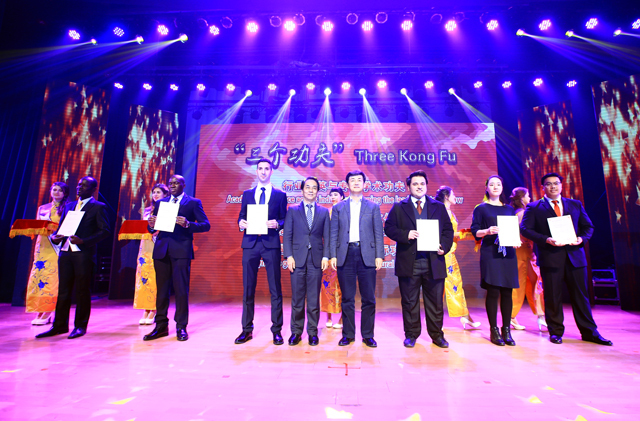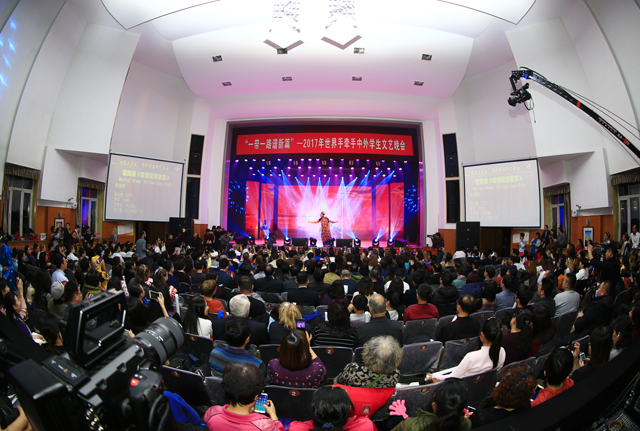 The Scene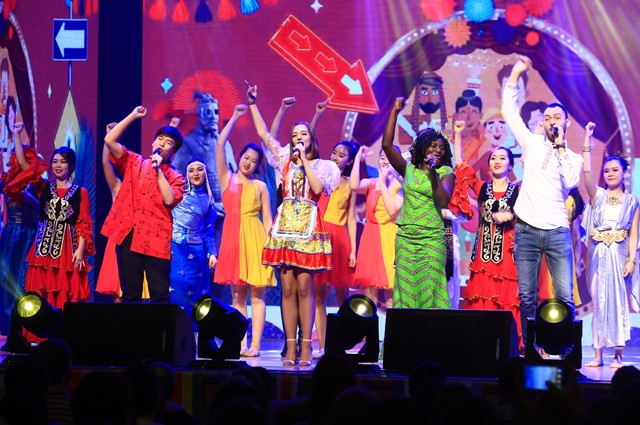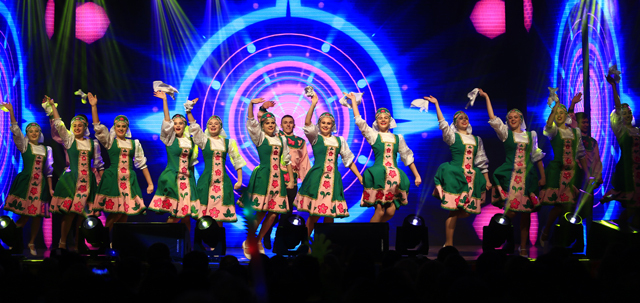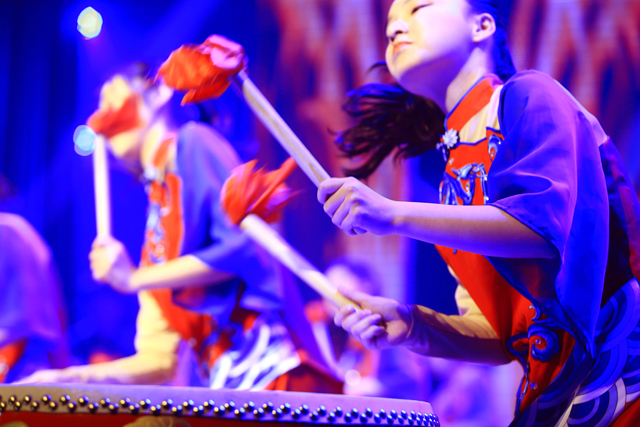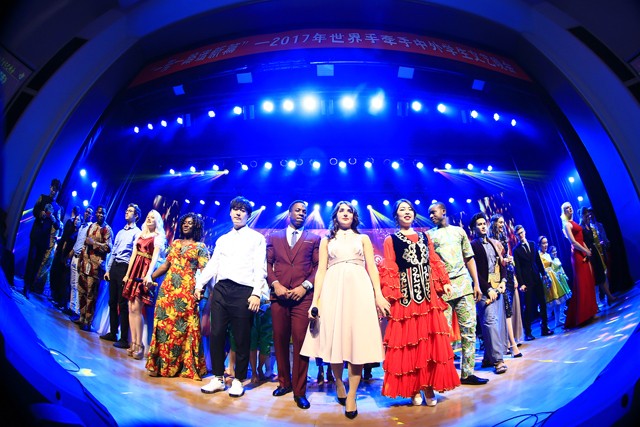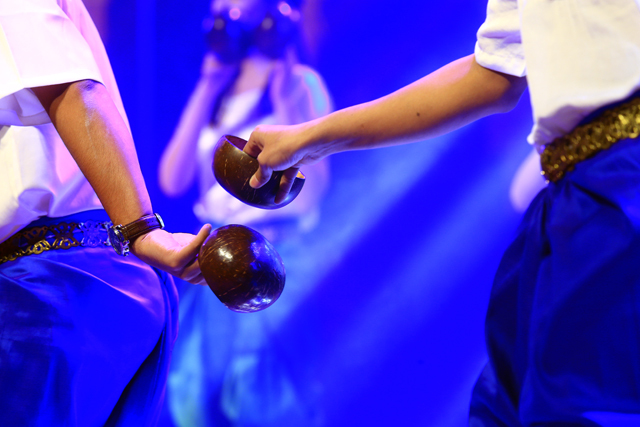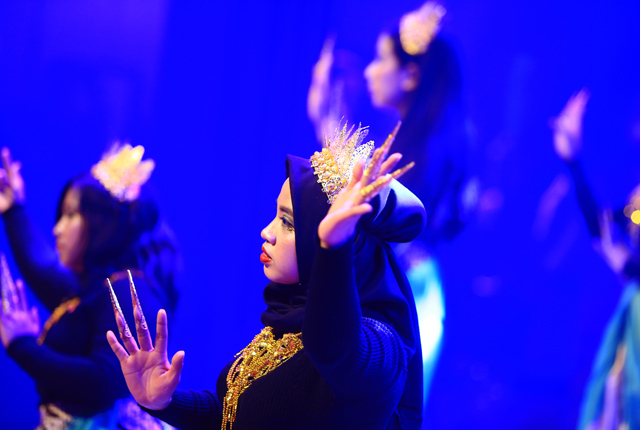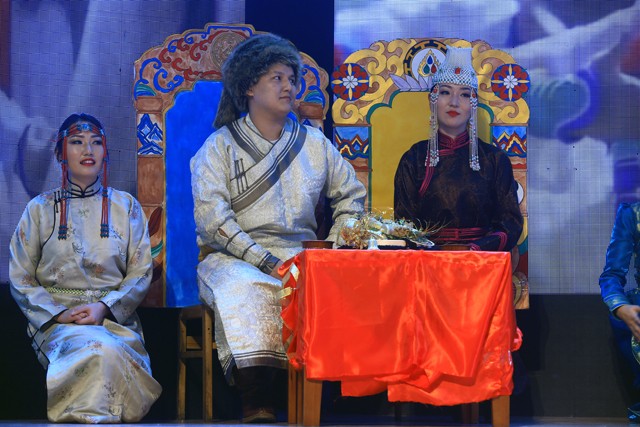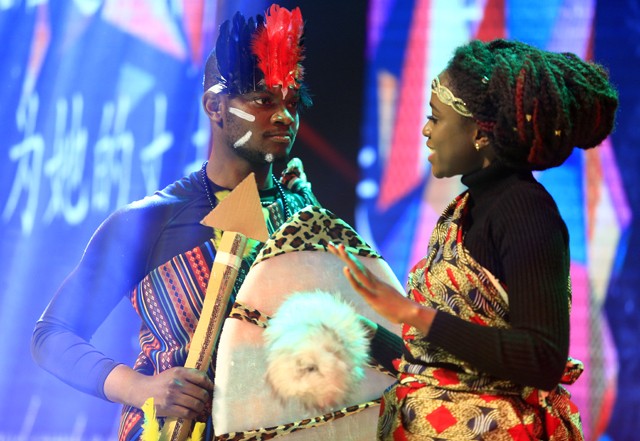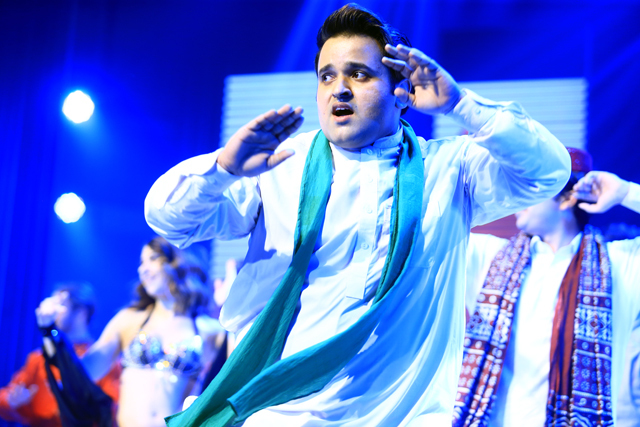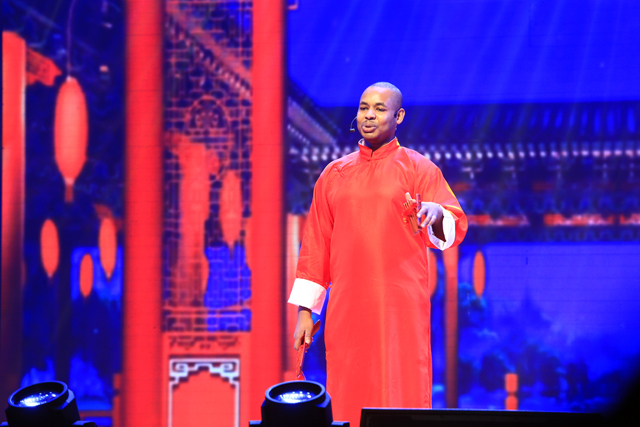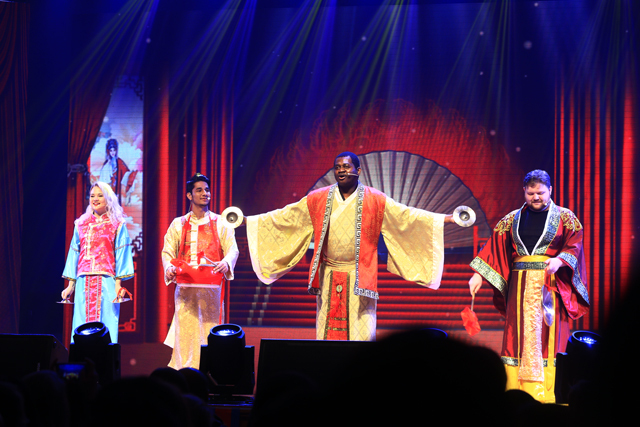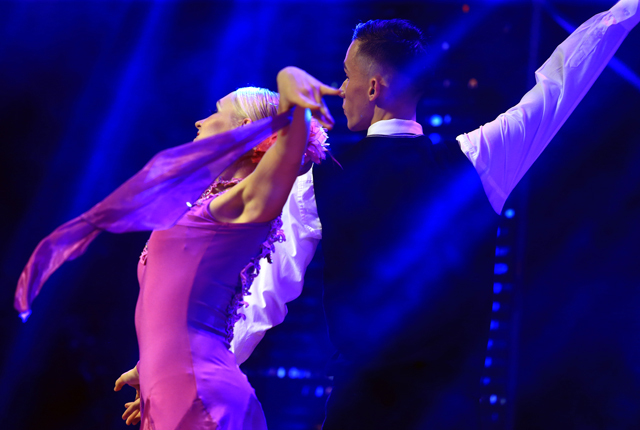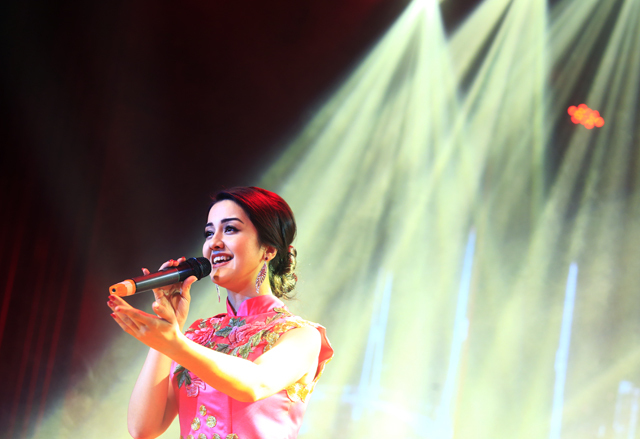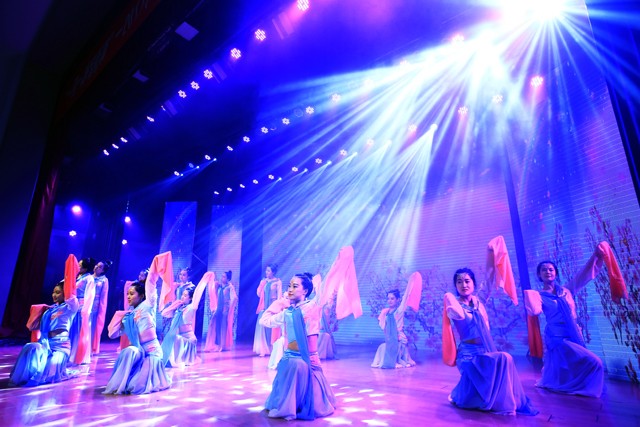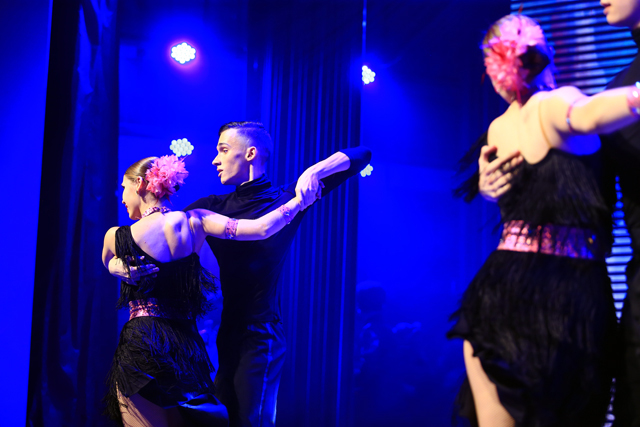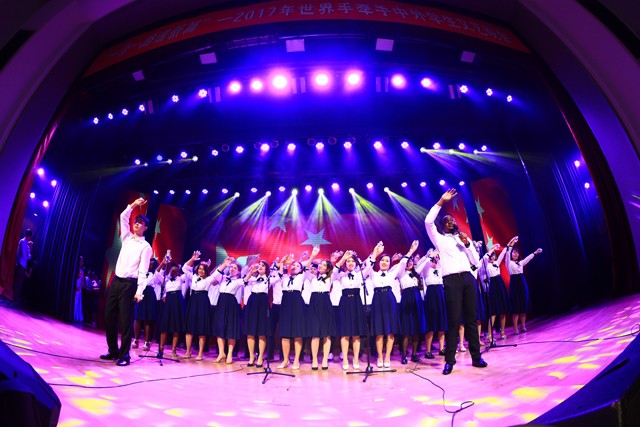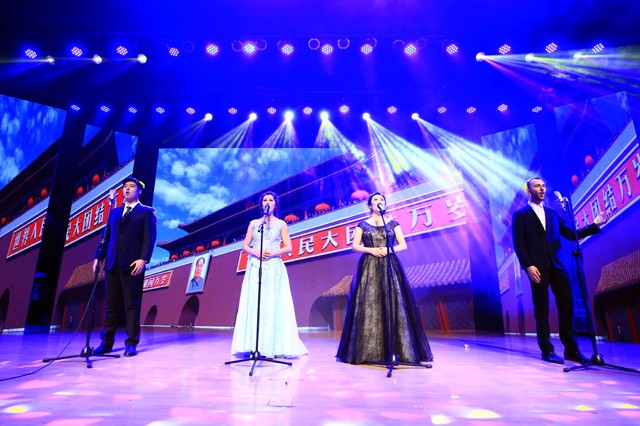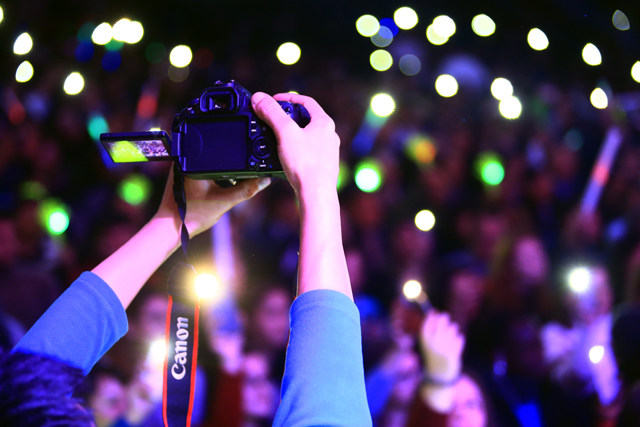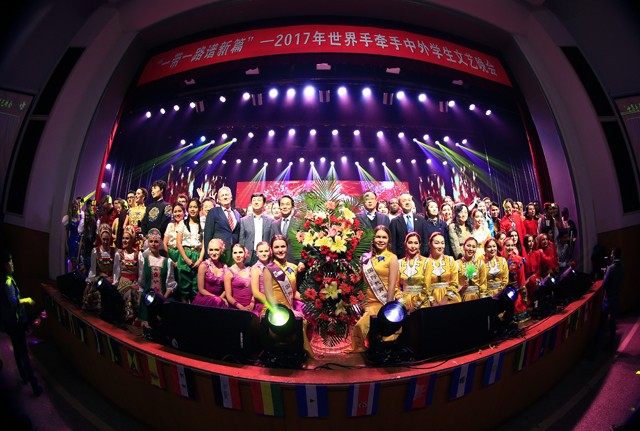 The Brilliant and Successful Show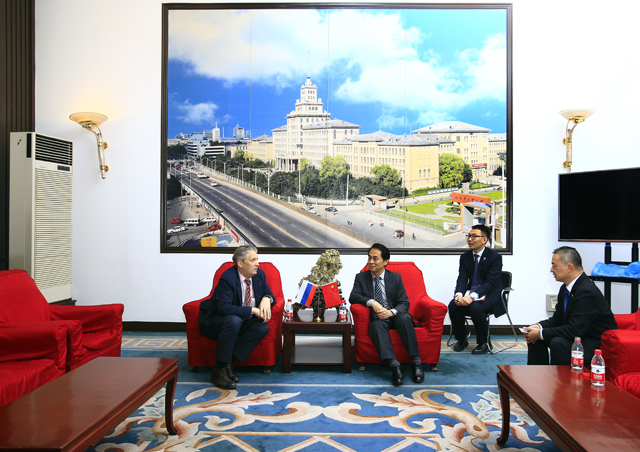 Ren Nanqi met Sergey Whiteford, consul-general of the Russian embassy in Shenyang