Translated by: Guo Yanhui
Edited by:Liu Peixiang
Date: Jan.18th, 2018
Recently, Ding Wenjiang, Academician from the Chinese Academy of Engineering, and Professor at Shanghai Jiao Tong University presented a report entitled "The Green Cultivation of Mg-rare Earth " at the Forum of Scientists.Vice-President Han Jiecai and Guo Bin met with Academician Ding Wenjiang respectively.
Ding Wenjiang explained the research methods, materials results achieved by his team. He explained the green road of material development from the perspective of polices of the Chinese Communist Party and China. In his report, he emphasized the idea of "materials must be useful". The final goal of materials should focus on the needs of the field of application. The bottleneck of the current industrial development should be taken as an opportunity for scientific research and as a new starting point for the innovation of scientific research in industry. He reminded those present that we should not blindly follow the trend of foreign research. We should not simply aim for the publication of papers. We should enable our research results to contribute to China's development with steadfast scientific research and innovation. He encouraged the teachers and students present that our papers and research achievements should make contributions to our country. We should deploy innovation in industry and make great efforts for China's transformation from "made in China" to "created in China"
The forum was hosted by the Personnel Department and contracted by the School of Materials.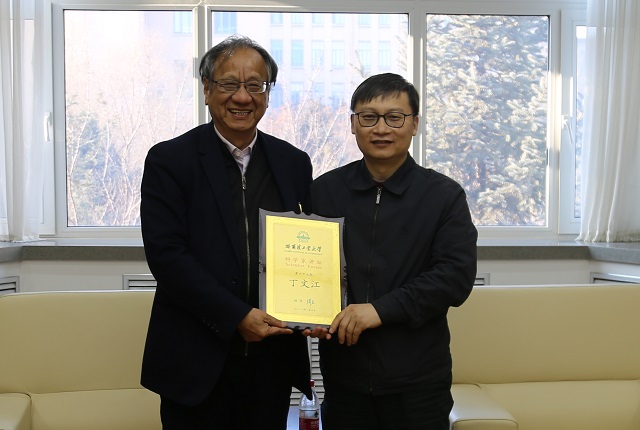 Vice President Han Jiecai awarded the appointment for Academician Ding Wenjiang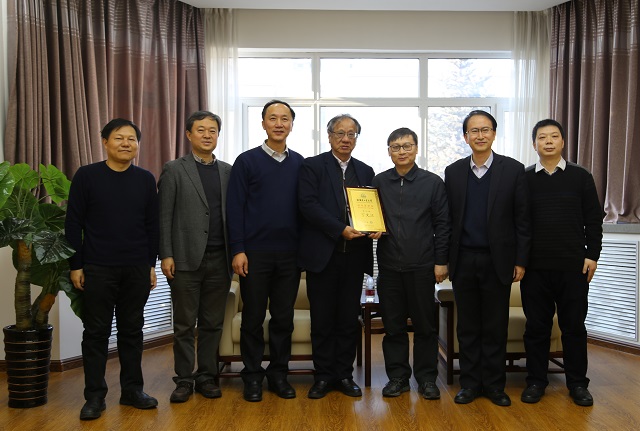 This is a photo of the meeting.