Written by: Jiang HongWei
Translated by: Fu Ruiyao
Edited by:
Date: 2018-01-17
Recently Vice-Premier Ma Kai, the head of the National Leading Group for the Upgrading of the Country's Manufacturing Sector, visited the construction site of the National Manufacturing Innovation Center in Beijing. He chaired the 7th Meeting of the Leading Group for the Construction of the National Strong Manufacturing Industry as well as the site meeting of the construction of the Innovation Center. HIT Vice President Han Jiecai reported on the construction of the center on behalf of the National Robot Innovation Center.
Ma Kai pointed out that since the implementation of "Made in China 2025", with joint efforts by all parties, we have made positive progress in the construction of a powerful country through transformation and upgrading and the improvement of the innovation system. A new momentum is growing at a rapid pace. Multiple landmark achievements have been made in key areas. The overall strength has reached a new level, making significant contributions to the historic achievements and revolution of our economic development.
Ma Kai emphasized that we should focus on five aspects, including the overall coordination, innovation-driven development, the integration of development, the protection of talented people, and the deepening of reform. We must accelerate our pace to move from "Made in China" to "Created in China", from "China speed" to "China quality", and from "manufacturing giant" to "manufacturing power."
Miao Wei, deputy director of the Leading Group for Manufacturing Power Construction, and minister of Industry and Information Technology, attended the meeting. Representatives from five centers, such as the National Robot Innovation Center, the National Information and Optoelectronics Innovation Center, and the National Additive Manufacturing Innovation Center, gave special reports to the leading group of manufacturing powerhouses.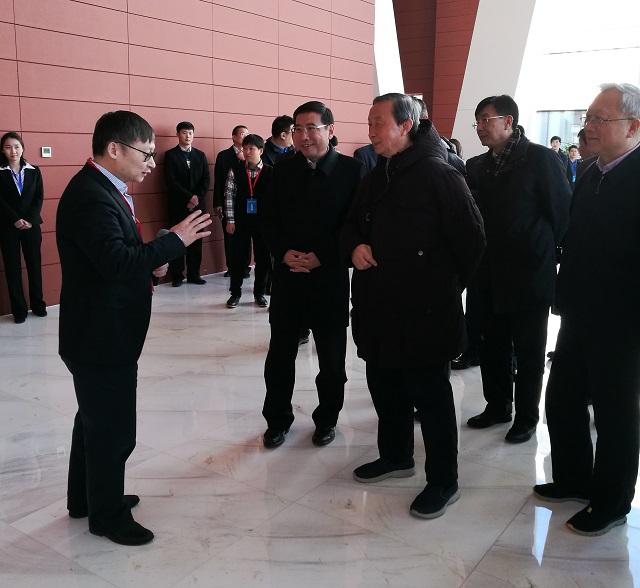 Making a report on the National Robot Innovation Center