Translated by: Wu Han
Date: March 9th, 2018
On January 20th, China and International Top 10 Medical Science and Technology Press Release Ceremony in 2017 and Innovation and Development Summit Forum of China Health and Health Technology in 2018 were held in Beijing. The "gene decoding and edited braking device", invented by Professor Huang Zhiwei of our school, was selected into the 2017 China Top Ten Medical Science and Technology News, HIT reported(written by Jiang Qinghua).
This activity was hosted by Health News together with Chinese Academy of Medical Sciences, Chinese Center for Disease Control and Prevention, National Center for Cardiovascular Diseases, China National Health Development Research Center, National Cancer Center, Chinese Medical Association, China Preventive Medicine Association, Chinese Biotechnology Development Center, Peking University Health Science Center and other institutions.
Cas9 gene editing technique was widely applied to the genetic modification, alteration, activation, or inhibition of the cells or vivo. The controllability, specificity, and security of the system have always been of great concern in the relevant academic fields. Professor Huang Zhiwei and his team published the research paper in journal Nature. In this paper, he revealed the molecular mechanism of Anti-CRISPR protein inhibiting SpyCas9 activity from the perspective of system security and found the mechanism of inhibition of SpyCas9 gene editing system activity. He also unveiled the mysterious "veil" of the co-evolution of the "arms race" between the bacterial immune system and the bacteriophage defense system, which provides the structural basis for designing tools that control and inhibits the activity of the SpyCas9 gene editing system and also provides possible solutions for the major security functions of the CRISPR-Cas9 gene editing system. Instead of letting genes out of control without a "braking device", this research gave hope to people to develop all kinds of regulatory gene products in the field of gene therapy.
It is known that Health News works with other institutes related in national medical science and technology for three consecutive years to organize and complete the annual domestic and international selection of the top ten medical science and technology news events. The activity adopted the combination of data retrieval and in-depth discussion by scholars and also invited the Institute of Medical Information of the Chinese Academy of Medical Sciences and the scientific and medical information service agency "Elsevier" as their technical supports. They searched journals like Science, Nature, and New England Journal of Medicine, and other authoritative journals in medical comprehensive fields and the top journals of all specialties and selected medical science news reports reported by more than 20 domestic mainstream media and portals such as "Health News", "People's Daily" and "Science and Technology Daily", etc, with Chinese scholars as the main author, before listed those 119 scientific and technological news in the consideration sets. In the international section, they selected from major international medical science and technology achievements and research results that were completed in 2017. They chose 54 original research results from several thousands of basic, clinical and public health articles published in numerous authoritative medical journals, and listed them in the consideration sets.
The evaluation includes the initial evaluation and the final evaluation. In the final evaluation, they invited the academician Sang Guowei, former vice chairman of the Standing Committee of the National People's Congress, and deputy chief of specific technique in major new drug science and technology; Academician Zhan Qimin, Director of Peking University health science center; Academician Xu Jianguo, head of National Institute for Communicable Disease Control and Prevention Chinese Center for Disease Control and Prevention and Deputy Chief of Major Technology in Prevention and Control of Infectious Diseases; Academician Fan Daiming, Vice President of the Chinese Academy of Engineering; Academician Gu Dongfeng, Vice President of Fuwai Hospital, Chinese Academy of Medical Sciences; Academician Cao Xuetao, President of Nankai University; Academician Chen Zhinan, Director of National Key Course of Cell Biology, Cell Engineering Research Center, Air Force Military Medical University and deputy chief of specific technique in major new drug science and technology; Academician He Jie, Dean of Tumor Hospital, Chinese Academy of Medical Sciences; Academician Huang Yuqi, Executive Vice President of China Academy of Chinese Medical Sciences; Academician Ning Guang, Associate Dean of Ruijin Hospital, Medical School of Shanghai Jiaotong University; Academician Wang Chen, President of China-Japan Friendship Hospital; Academician Wang Guangji, Professor of China Pharmaceutical University. Twelve academicians from various fields including basic medicine, clinical medicine, public health, traditional Chinese medicine, and pharmacy together with representatives from Science and Education Department and Press and Publicity Department of National Health and Family Planning Commission and experts from the Chinese Academy of Medical Sciences jointly served as selection consultants.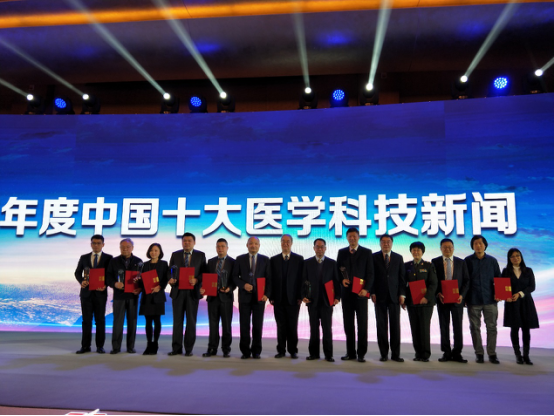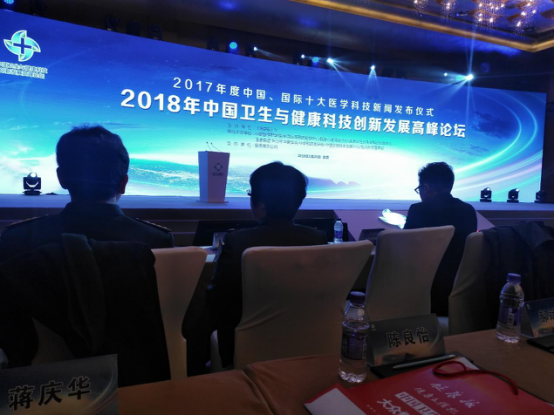 Awarding Ceremony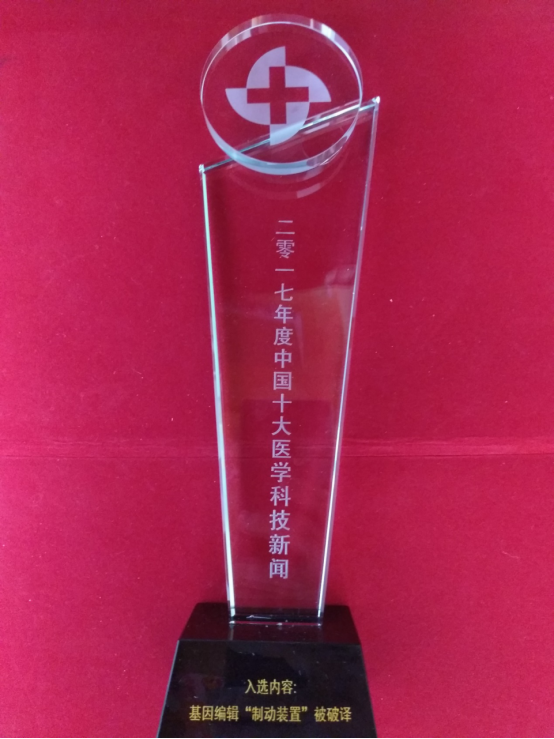 Trophy