Written by: Shang Yankai
Translated by: Xu Hao
Edited by: D. Parker
Date: 2018-3-9
On Wednesday afternoon, March 7th, HIT organized the 2018 Undergraduate Recruiting and Enrollment Training Meeting in the Administrative Building, room 220. Ding Xuemei, Vice-president of HIT, attended the meeting and explained the requirements for excellence with this year's undergraduate enrollment.
In her speech, she affirmed last year's achievements in undergraduate enrollment in our school. She expressed her gratitude for the diligence, creativity and hard work made by various departments and colleges of our university to strengthen undergraduate enrollment and improve the quality of students. She emphasized that the quality of students is important for a university. To build a world-class university with first-rate disciplines, we must make efforts to improve the quality of students. The entire university must rise to the majestic heights of building a "strong university with Chinese characteristics and HIT specifications". We must plan well and carry out various tasks for undergraduate enrollment. All colleges should actively mobilize and select well-known experts and scholars in their discipline to join the undergraduate admissions advocacy team. In addition, they should strengthen the liaison with the "key student base" schools around the country, and carry out targeted publicity and promotion based on the characteristics and needs of high school students. We should make good use of media to send out the powerful voices of HIT. We must promote the integration of large-scale enrollment and large-scale training in connection with the college entrance examination enrollment reform. We will help students grow and at the same time build a "Double first-rate" school. All campuses of HIT must work together to establish the overall awareness of undergraduate enrollment and further strengthen the overall coordination and division of labor. We must continuously pool our wisdom to promote the undergraduate enrollment work. Doing this will assure positive results and a dynamic, growing undergraduate enrollment.
Additionally, the person in charge of the Undergraduate Admissions Office introduced the latest initiatives of the Ministry of Education to advance the college entrance examination reform, relevant requirements, and the key tasks of the school's 2018 undergraduate enrollment.
Undergraduate enrollment deputy directors of the colleges and provincial enrollment advisor team leaders attended the meeting.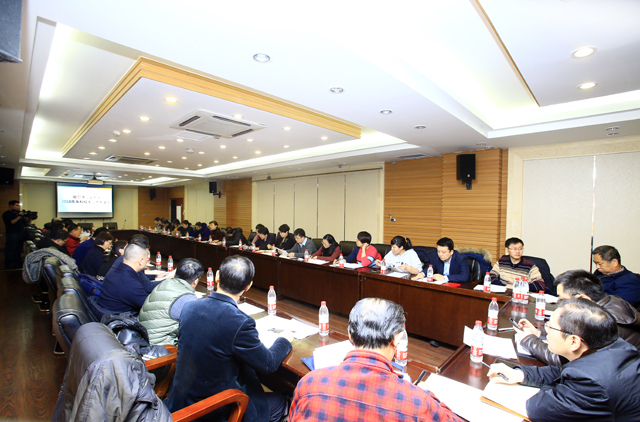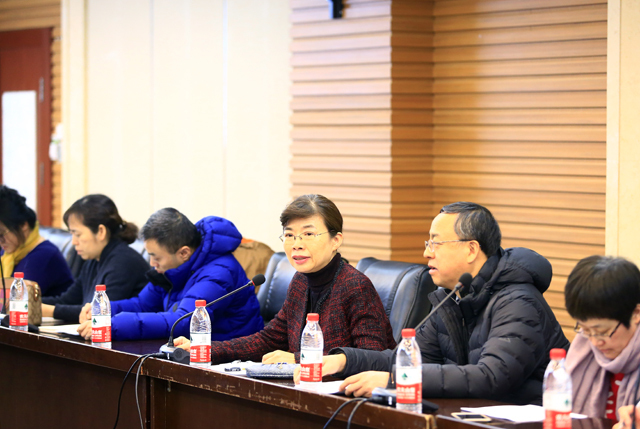 Meeting Venue