Written by: Zhang Dianjin
Translated by: Fu Ruiyao
Edited by: D. Parker
Date: 2018-3-15
On March 9th, 2018 Liu He, an academician of the Chinese Academy of Engineering addressed the "Scientists' Forum on the topic "Opportunities and Challenges of the 'One Belt and One Road' Oil and Gas Project. Liu He is also the chief scientist of the "863" project and the deputy chief engineer of the Research Institute of Exploration and Development of China's National Petroleum Corporation. Han Jiecai, Vice President of HIT presented a "letter of appointment" to Liu He as the guest speaker for the "Scientists' Forum".
In his speech, academician Liu He focused on oil and gas cooperation in accordance with the "The Belt and Road" strategy. In terms of a series of key issues such as global oil and gas geography, supply and demand, channels, markets, industries and the oil and gas cooperation under "The Belt and Road" strategy, he emphasized the importance of China's oil and gas security. He also addressed the challenges of political and economic security in resource countries, and the "five links" principle of oil and gas cooperation among countries along the route. He spoke of the need for cooperation amongst the entire oil and gas industry in the chain of countries along "The Belt and Road". He proposed the development of a strategy and its implementation for oil and gas cooperation as part of "The Belt and Road" initiative. He elaborated on the two major security challenges countries which "The Belt and Road" region are facing. He analyzed the foundations and advantages of "The Belt and Road" oil and gas cooperation. He expounded upon the importance of oil and gas cooperation, which fuels policy communication, road connectivity, trade flow, currency circulation, and people-to-people links between China and other countries. This cooperation is critical for the realization of the "five links".
Academician Liu concluded his remarks by encouraging the teachers and students present to dare to challenge themselves with the pursuit of original innovation capabilities. This will provide efficient and intelligent solutions for sustainable social development in the face of the rapid development of science and technology and the boom of emerging disciplines.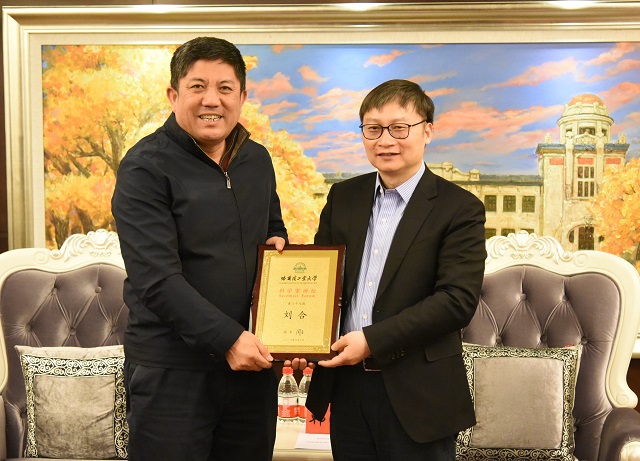 A letter of appointment is issued.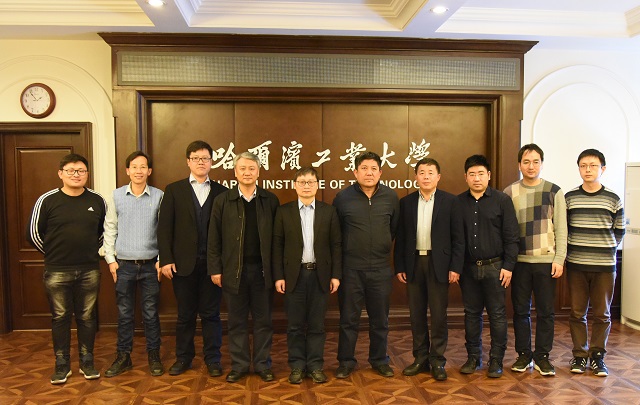 Group photo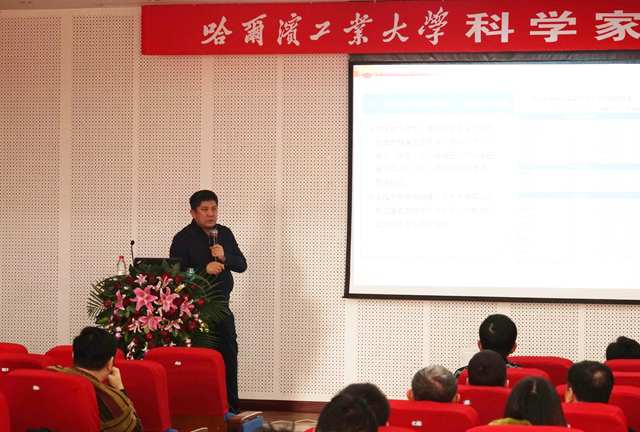 Academician Liu He giving his report