Written by: Shang Yankai
Translated by: An Siyuan
Edited by: D. Parker
Date: March 22nd, 2018
On March 22nd 2018, preparatory work for the 2018 "China Aerospace Day" event was held in HIT's Administrative Building, room 333. Tian Yulong, chief engineer from the National Defense Industry and Technology Bureau, and Han Jiecai, deputy headmaster of the university, attended the meeting and led in making preparations for the event.
The meeting emphasized that the successful hosting of the "China Aerospace Day" 2018 is an important and glorious political task that the country has entrusted to HIT. All relevant units must do a good job at "China Aerospace Day" with a high sense of responsibility and mission. There are a variety of preparations which need to be made. The 2018 "China Aerospace Day" is a systematic project. All staff must be keenly aware of the purpose of the event, both individually and as a team. We must pay attention to the division of labor, and coordination of tasks, maximizing the mobilization of resources and strength in all aspects. We must ensure that every detail related to the event is carefully implemented and ensure that all preparatory work will be completed in accordance with the preset schedule. The event will be marked by high quality and high standards. We will strive so that the event becomes an extraordinary and world-renowned space event.
During the meeting, the relevant staff of the school office reported on the progress of preparations for the space day.
Leaders and personnel from the National Bureau of Defense of Science and Technology and the China Aerospace Science and Technology International Exchange Center attended the meeting, as did leaders from various departments of the University.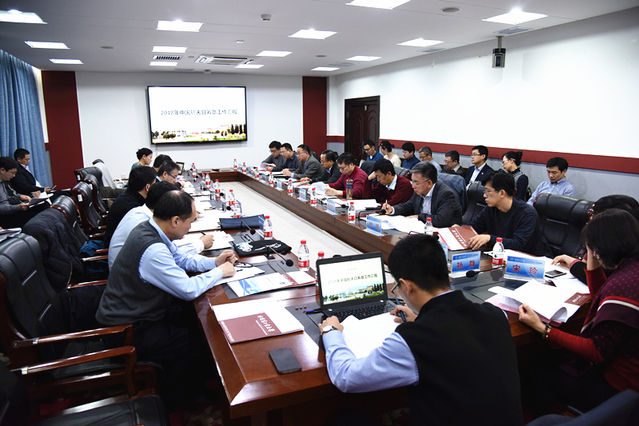 Meeting venue