Written by: Liu zhonkui
Translated by: Guo Yanhui
Edited by: D. Parker
Date:2018-3-19
"What services can your department offer? " We help teachers and students in the areas of business, budget and final settlements."
"Do you offer "same day service"? Yes! Now we can.
"Have procedures been simplified?" "Yes, previously we required two levels of approval. The new system is very convenient and quick.
HIT's Teacher-Student Service Center opened on March 19th, 2018. That morning Wang Shuquan, Secretary of the Party Committee and Xiong Sikao, the Deputy Secretary of the Party Committee visited for an inspection and to offer important advice.
Wang shuquan asked in detail about the various business matters handled at service windows, and the simplification and optimization of various services. He carefully listened as the staff was introduced. He asked detailed questions about the efficiency and convenience of services offered to teachers and students. He also "experienced" various multifunctional conference rooms, staff lounges and other locations with great interest. He affirmed that not only is the Teacher-Student Service Center an excellent platform for serving teachers and students, but it is also an asset for promoting the development of the school, and a valuable means for displaying the image of the organization. It must adhere to the philosophy of "teachers and students first, service first, and precision first". Its goal should be to use information for the convenience of teachers and students." It should continually innovate service methods, optimize institutional settings, streamline functions, and improve efficiency. In doing so, the Service Center will be an efficient and effective service platform for teachers and students, compatible with the development of HIT as a world-class university.
The environment of the new Teacher-Student Service Center is bright, spacious and simple. The LED screen provides clear directions and updates work in progress. The staff is friendly offering "service with a smile." They patiently and efficiently answer questions from teachers and students. Teachers and students can enjoy comfortable furniture, current reading materials, coffee and barrages while waiting. Students came to make appointments. In the self-service area, teachers and students were inquiring about using a variety of self-service equipment and printing stations.
Here are a few examples of teachers' and students' experiences at the new service center. Xue Xingxu, a postgraduate student, came to the service center to renew his postgraduate certificate. In the past it often required a week to process the certificate. Now it can be accomplished in just five minutes with the Graduate School's simplified process. Xue Xingxu's certificates was ready in five minutes. It truly is a "one-stop service."
Like him, Teacher Huang of the School of International Education quickly confirmed relevant materials for the immigration process. Wang Yimeng, a staff of the International Cooperation Department carefully answered her questions. "The service efficiency is high, and the attitude is perfect! The questions I raised were answered in detail. I give "a like" to these staff. At the same time, with so many departments working together, several things can be done at one time. It saves our time," teacher Huang said with a smile.
Tan Liying, a professor from the School of Astronautics was able to print documents with ease. She left with a smile and the following words, "We feel delighted with the friendly environment, excellent service, and high efficiency."
This is just a microcosm of the services. At the self-service printers one can obtain a job verification from the personnel office or transcripts from the undergraduate school. Many departments are simplifying and optimizing their processes to offer world class service at a level suitable for world first-class universities. Teachers and students can enjoy convenient first- class service with abundant and innovative service.
The first floor of the Teacher-student Service Center is an office area. It has six functional areas: a service acceptance area, waiting area, self-service area, "convenience service" area, multi-function area, and a public meeting and activity room. The service acceptance area consists of 30 windows with service from 11 departments at HIT: the School Office, Undergraduate School, Graduate School, Science and Technology Institute, Ministry of Education and Industry, Personnel Department, Finance Department, International Cooperation Department, Security Office, Network Information Center, and the General Affairs Office. It provides 220 service items to teachers and students throughout the university. A 360-degree rotating computer screen is located at on the work station of each window. This facilitates the verification of personal information as teachers and students deal with matters. The Service Center has also built a powerful integrated management system. The system integrates intelligent queuing numbers, reservation management, window management, evaluation management, and data statistical analysis. The intelligent queuing function module supports functions such as online bookings and long-distance access, a great convenience for teachers and students. Other modules, such as window management, business management, teacher-student evaluations, data statistical analysis offer comprehensive information management as the Teacher-Student Service Center.
The second floor of the Service Center offers a multi-functional conference room, a staff lounge, a mother and child room, and the service center management office. The multi-functional meeting room is available to all teachers and students. The mother / child room is open to all female university workers.
Teachers and students can experience warm and caring services at the service center. The convenience service area is equipped with blood pressure equipment, reading glasses, paper, pens, glue and other items for free use by teachers and students. The self-service area is equipped with 6 self-service computers for teachers and students to inquire about related service items. If it is necessary to print materials, the materials can be sent to a self-printing station in the hall for printing. At the same time, the electronic display screen and broadcasting in the hall updates progress in real time. It guides teachers and students to the appropriate window for their concerns. It is worth mentioning that teachers and students can also search and inquire all service items through the web portals and the mobile WeChat platform of the Service Center.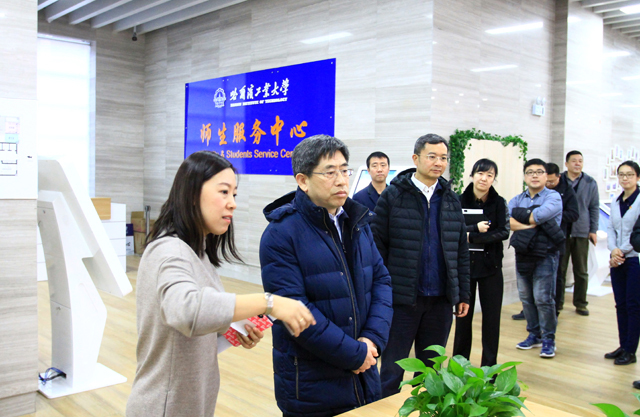 Wang shuquan, Secretary of the Committee Party with others as they inspect the new Teacher-Student Service Center.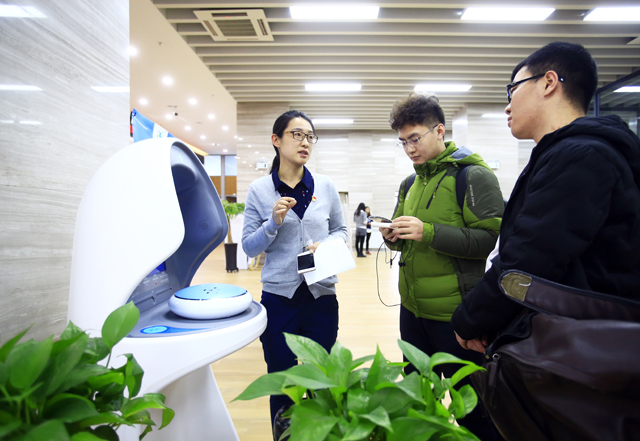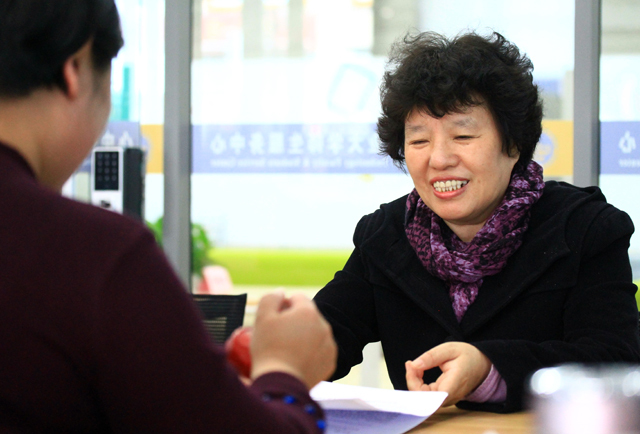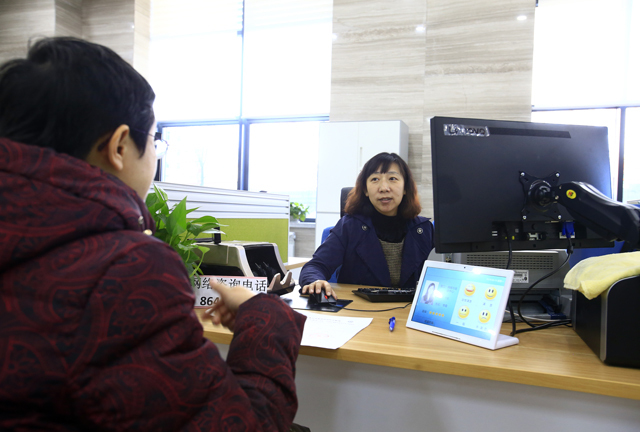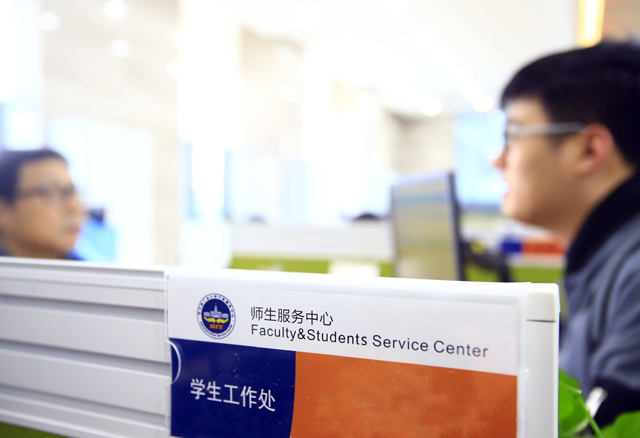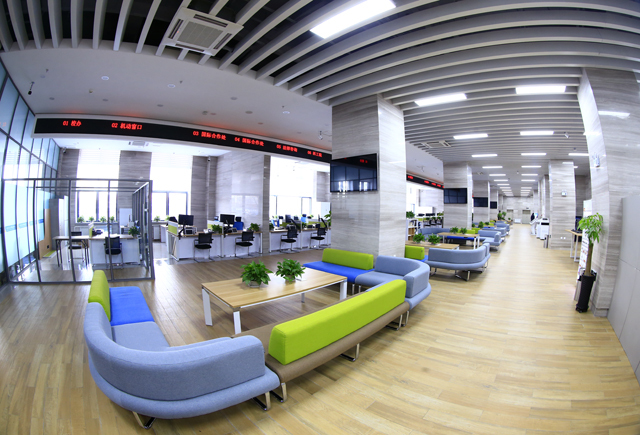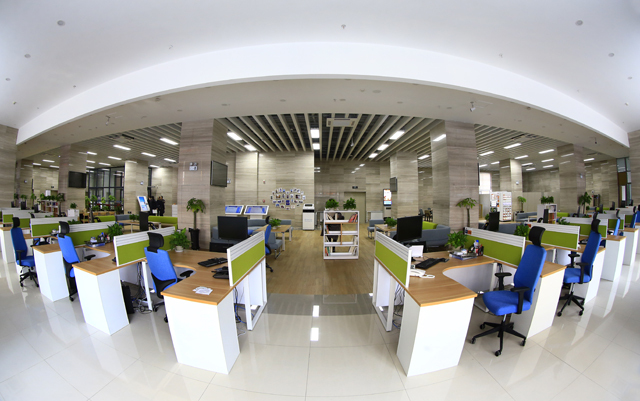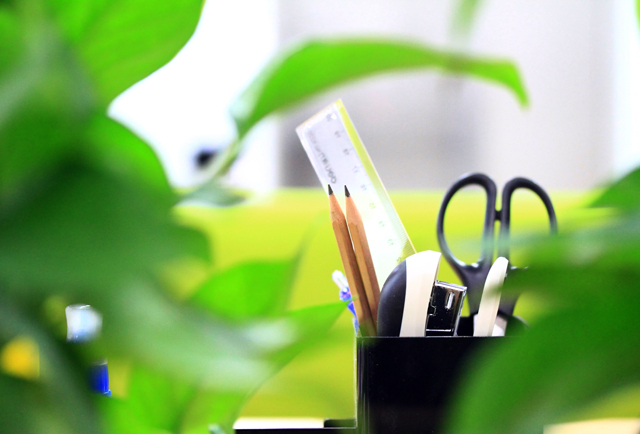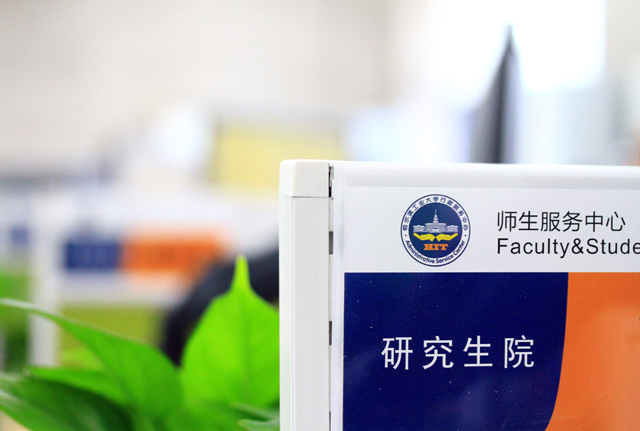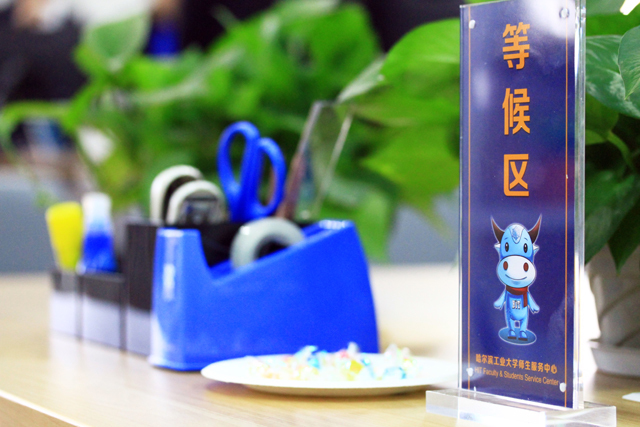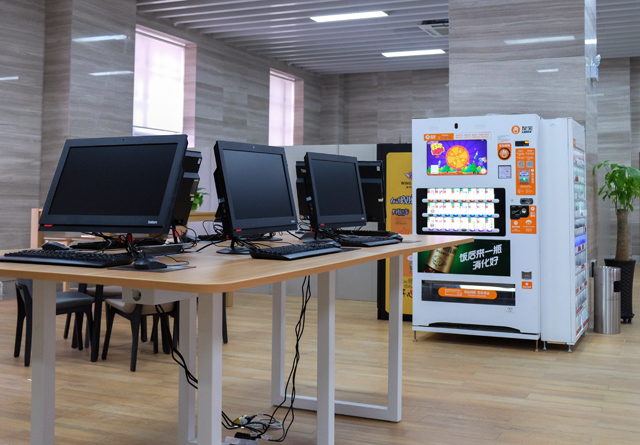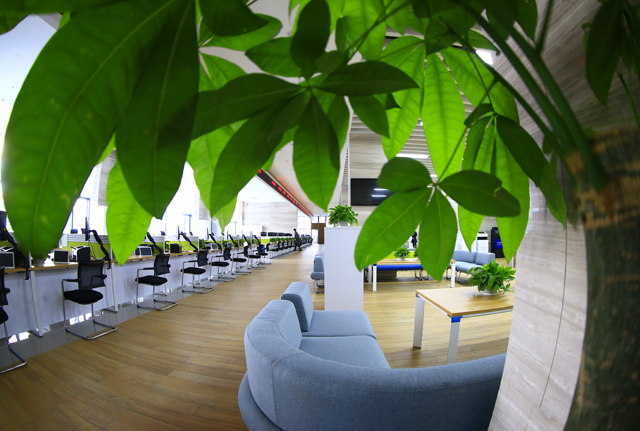 The new ethos and spirit of the Teacher-student Service Center.