Translated by: Wang Min, Shen Xiao
Edited by: D. Parker
Date: 2018-4-27
From April 12th to 14th, 2018 "the C9+1 Symposium--Innovation and Excellence in Teaching and Learning in Research Intensive Universities" was held at the University of Hong Kong (HKU). Ding Xuemei, vice president of Harbin Institute of Technology (HIT), attended the symposium with other delegations. 
Chen Baosheng, Minister of Education, and Carrie Lam, Chief Executive of Hong Kong, delivered keynote addresses at the symposium hosted by HKU. The "declaration of co-construction of a cooperative platform for teaching" was signed between HKU and other representatives from China's C9 Universities. The declaration aims for better exchanges among China's top universities and a new cooperation mode in talent training, so as to promote the development of China's higher education.
At the opening ceremony of the symposium, Ding Xuemei, on behalf of HIT, gave a keynote report entitled "The Reform of Harbin Institute of Technology (HIT) in Cultivating Adaptive and Leading Talents".  The speach introduced HIT's concepts of "student-centered education and the effective driving force of student learning and development." He also spoke of the talents training model combining "core-values cultivation", "fostering comprehensive abilities" and "multidimensional knowledge research". HIT's practice and experience in majors-setting and innovation in practical education were also highlighted at  the symposium.
Faculty representatives from various departments in our school also gave reports at the symposium. Student representatives participated in day-long student exchange activities, actively promoting interschool exchanges.
Various faculty members from the undergraduate, graduate and international cooperation departments attended the meeting.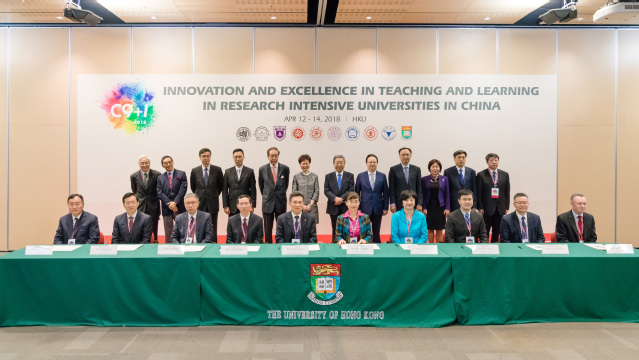 Declaration Signing Scene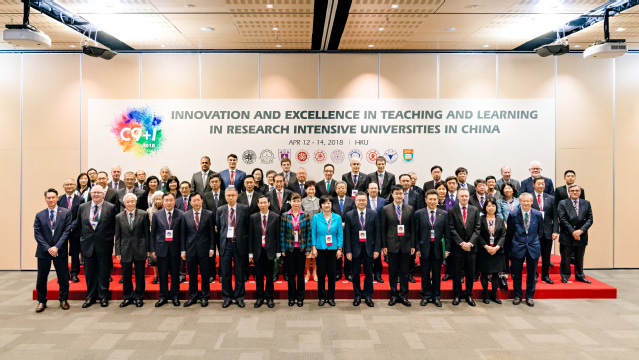 Group Photo of Representatives at the Meeting