Translated by: Shen Xiao
Edited by: D. Parker
Date: 2018-4-26
From April 21st to 25th, 2018 the "2018 ASRTU Sino-Russian Micro/Nanosat Student Camp" was held at HIT.  150 faculty members and students from 26 Chinese and Russian member universities of ASRTU(18 universities from China and 8 universities from Russia) gathered together to exchange cutting-edge technology on Sino-Russian Micro/Nanosat. They discussed frontier issues in the aerospace with astronaut Pavel Vladimirovich Vinogradov, Vice President of the Russian Federation Astronaut Federation and Deputy Director of the Space Center of RKKE, and Chinese astronaut Liu Boming.
The camp was sponsored by the Department of Education of Heilongjiang Province and the Association of Sino-Russian Technical Universities (ASRTU). It was jointly undertaken by HIT and the Bauman Moscow State Technical University. The theme chosen this year was "For a New Era of Aerospace."  The camp focused on ways to to further promote space knowledge and to increase enthusiasm for space exploration among Chinese and Russian university students. It was also a response to China's"The Belt and Road Initiative" to promote the exchange of science and technology between China and Russia.
In June of 2013, Qingdao Declaration was signed at the ASRTU 29 Summit & I Qingdao Blue Silicon Valley of Sino-Russian Science-Technology and Innovation Forum.  It's purpose: to encourage young students from China and Russia to jointly develop Micro/Nanosat. It is hoped that there will provide for  collaborative innovation combining the advantages of China and Russia in aerospace.  Experts from China and Russia organized four working meetings concerning the ASRTU Micro/Nanosat mission.  They have formed  a committee of experts and together have reached a preliminary agreement to cooperate in the development of a micro/nanosat system. Russia will launch and carry the micro/nanosat with the first test launch set for 2020 or earlier. The two parties agreed that HIT would spearhead the effort and that the overall design would be provided by the HIT Lilac Nanosat Students Team.
 The goal is joint cooperation in development with Russia responsible for the launch. The Sino-Russian twin-star flying formation will be used to achieve data and information exchange.  Using an earth observation and communication load, surveys of agriculture, forestry, city and other resources in the economic corridors of China, Mongolia and Russia will be collected.  This is also in keeping with China's national-level initiative—"The Belt and Road Initiative".
On April 22nd, 2018 the opening ceremony of the "2018 ASRTU Sino-Russian Micro/Nanosat Student Camp" was held at HIT.  Russian astronaut Pavel, Wang Shuyun, Deputy Director of the Department of Education of Heilongjiang Province, and Ren Nanqi, vice president of HIT spoke. Their hope is that Chinese and Russian space experts and young students will focus on space applications to further promote space knowledge and the implementation of the ASRTU micro/nanosat mission. The exchange and cooperation of innovative talents and enthusiasm for exploration in Chinese and Russian universities will be strengthened.  This will advance the contributions in aerospace undertakings for both countries' overall interests and will also benefit mankind.  
After the opening ceremony, Wei Chengxiang, from the faculty of the Institute of Aerospace of HIT, introduced in detail recent progress in the development of the ASRTU micro/nanosat.  Zhang Jiyao, a member of the HIT Lilac Nanosat Students Team, shared his experiences during the design and operation of "lilac I" and "lilac II" which were independently developed by HIT students.
During the student camp, Chinese and Russian faculty members and students once again focused on the development of micro/nanosat. Experts and student representatives from Chinese and Russian universities introduced the latest technological progress of micro/nanosat.  They shared their experiences in the development and operation of micro-nanosatellite projects.  Experts presented reports on the innovative practices of micro/nanosat including communication systems, position determination control, reliability evaluations and the derailment device of fiber optic gyroscope.
On April 24th, 2018 a dialogue between Chinese and Russian astronauts was presented at the State key Laboratory of Water Resources and Water Environment 613.  Many faculty members and students attended the expressed great interest. The series of "RadioSkaf" spaceflight instruments were introduced.  The main purpose of the dialogue was to train Russian and foreign youth to develop micro/nanosat. Russian astronaut Pavel explained the micro/nanosats that students are involved in and how they are part of the vision for the future. Chinese astronaut Liu Boming gave a report on "the course of spaceflight." He described his personal experience in space and the arduous and professional training process he went through.  He shared his anticipation for China's manned spaceflight. After the reports, faculty members and students participated in an exchange and interaction with the Chinese and Russian astronauts on the subjects of manned flight, the Sino-Russian small satellite project, space station, and more.
At the student camp, Chinese and Russian faculties and students also participated in a series of colorful activities such as "2018 Space Day of China", "Science Popularization week", "Chinese and Russian Space Youth Leaders' Challenge Courses", "ASRTU College Open Day - Entering HIT."
The success of the "2018 ASRTU Sino-Russian Micro/Nanosat Student Camp" has produced an effective platform for exploring the universe and building a space dream for the young people of China and Russia.  This opens a new era of scientific and cultural exchanges between Chinese and Russian institutions of higher education.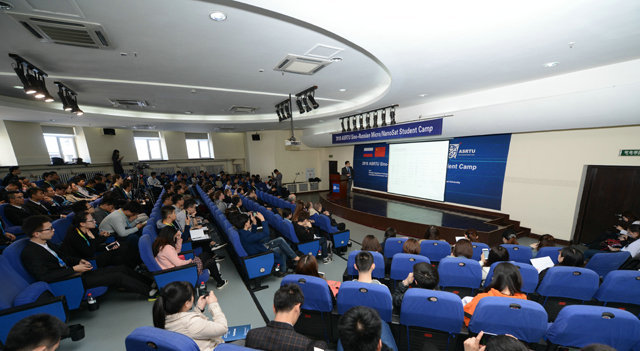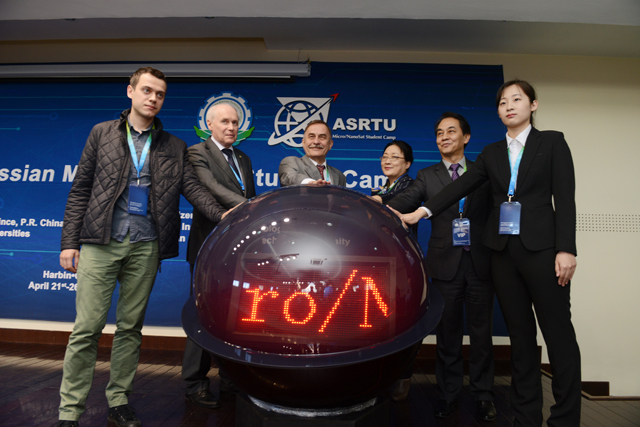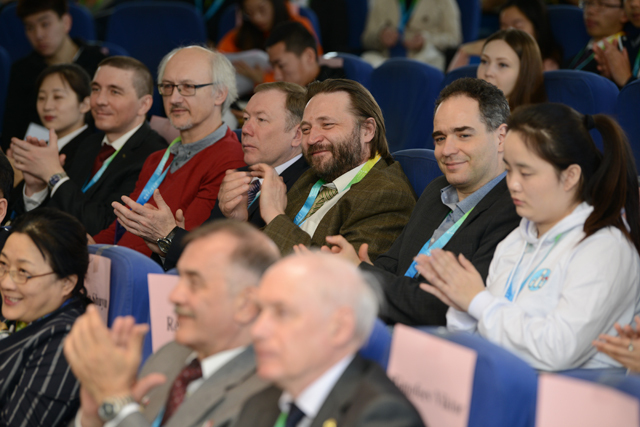 Opening ceremony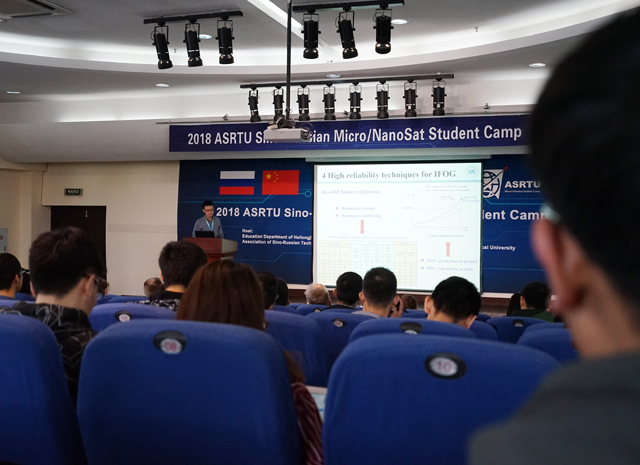 Seminar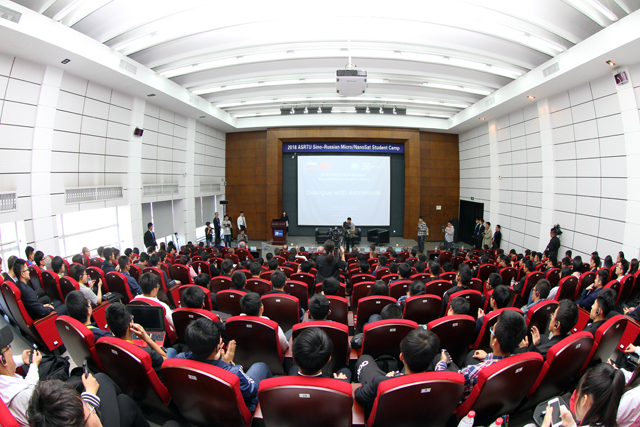 Chinese and Overseas Astronauts Dialogue
Liu Boming giving a report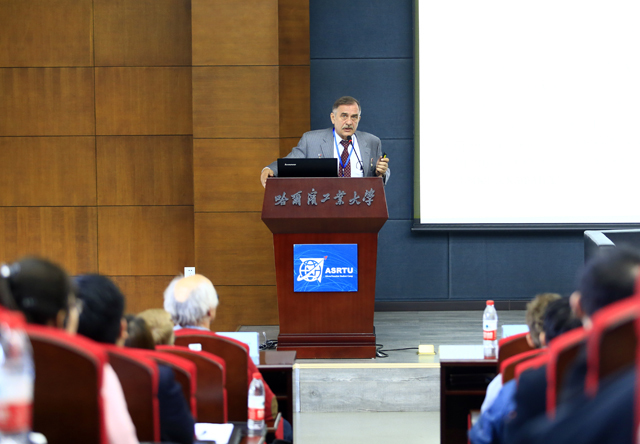 Pavel giving a report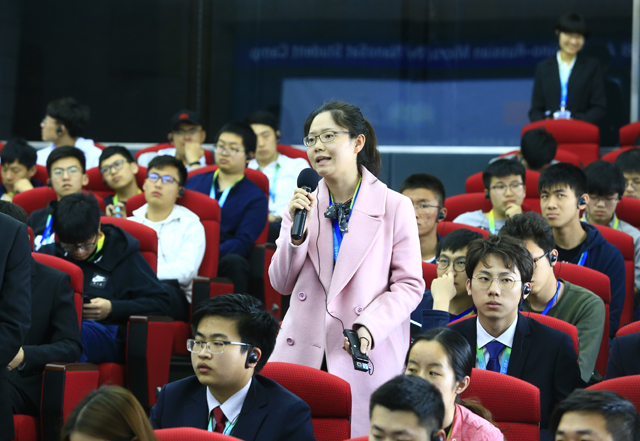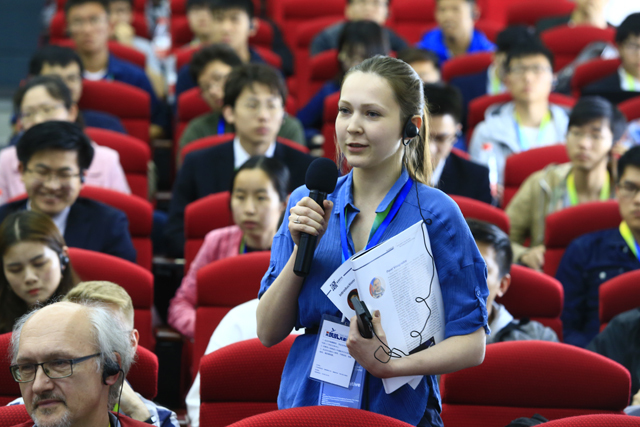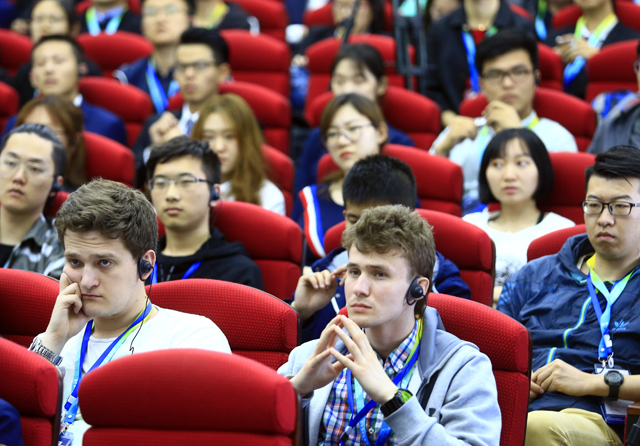 Dialogue scene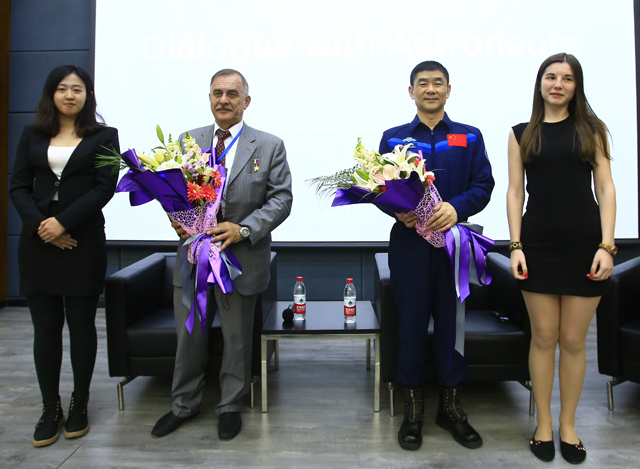 Present a bouquet [flowers]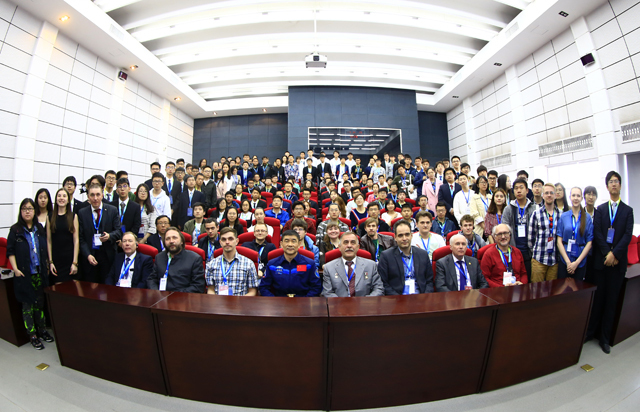 Dialogue scene photo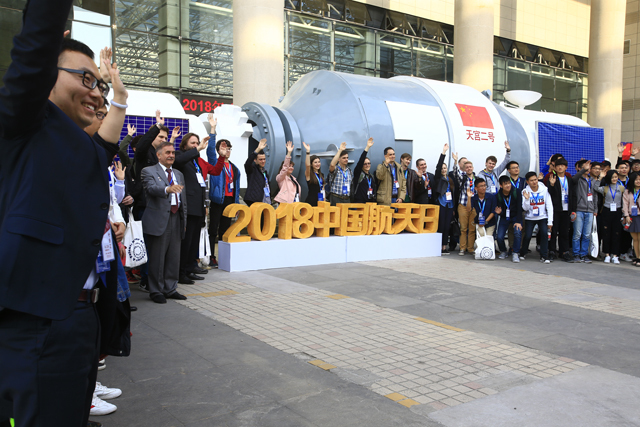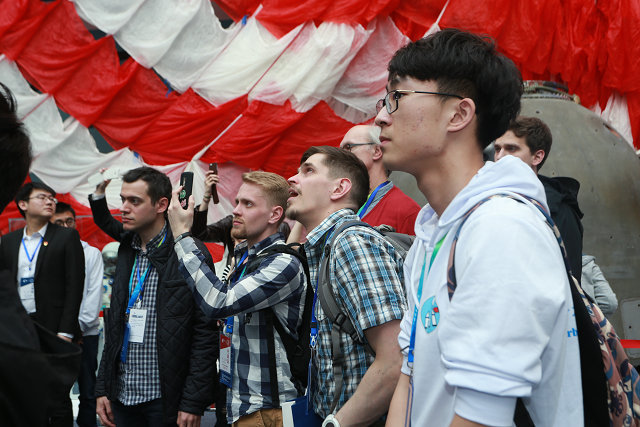 Visiting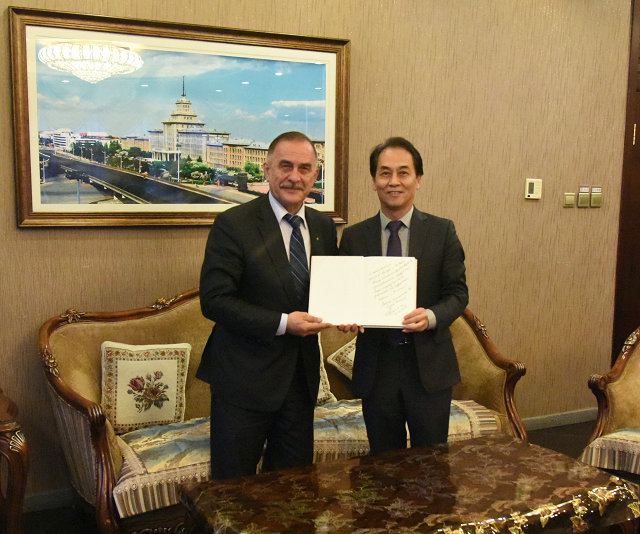 Best wishes from Pavel for cooperation and exchange between Chinese and Russian universities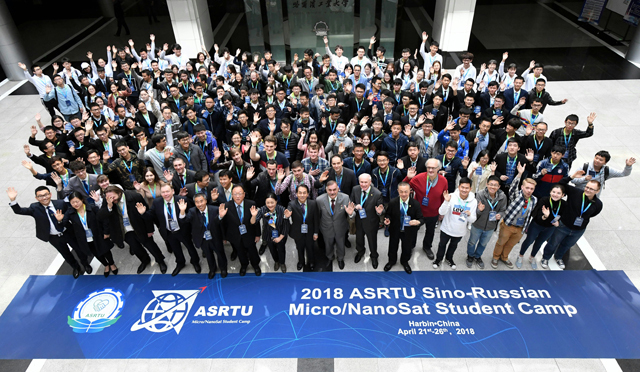 Group photo