Written by:He Rui
Translated by: Guo Yanhui
Edited by: D. Parker
Date:2018-6-12
Recently HIT successfully hosted the Tenth Annual "Longjiang Cup." The Longjiang Cup is an innovation contest for undergraduates in the fields of advanced mapping technology and product information modeling. The mechanical and architectural teams from HIT won the first prize and will participate in the 11th annual "High Education Cup"on the national level to be held at Nanjing University of Technology on July 20th, 2018.
The contest was sponsored by the Engineering Graphics Society of Heilongjiang Province, and hosted by HIT's Engineering Graphics Department of the School of Mechanical and Electrical Engineering. It enjoyed the full support of the Higher Education Department of the Department of Education of Heilongjiang Province and the Innovation and Entrepreneurship Education Steering Committee of the General Higher Education Institution of Heilongjiang Province. The competition aims to implement the spirit of "Proposals on Promoting College Undergraduates' Innovation and Entrepreneurship in Heilongjiang Province People's Government" (issued by Heilongjiang Province [2015] No. 16) and actively advocates innovative education. It also aims to cultivate students' innovative abilities and demonstrate the quality of modern undergraduates' mapping skills.
Liu Hong, Principal Assistant, Wang Yueran, Deputy Director of the Higher Education Department of Heilongjiang Provincial Education Department, and Professor Wu Peinian, Director of the Engineering Graphics Society of Heilongjiang Province attended the competition. Twenty teams consisting of 150 undergraduates from 16 universities, including HIT, Harbin Engineering University and Northeast Forestry University participated in the contest.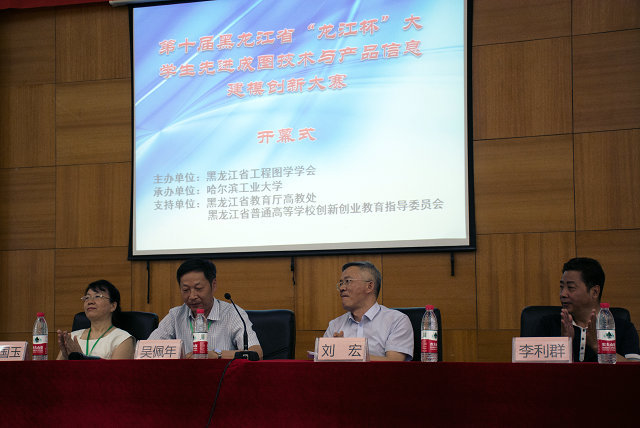 The Opening Ceremony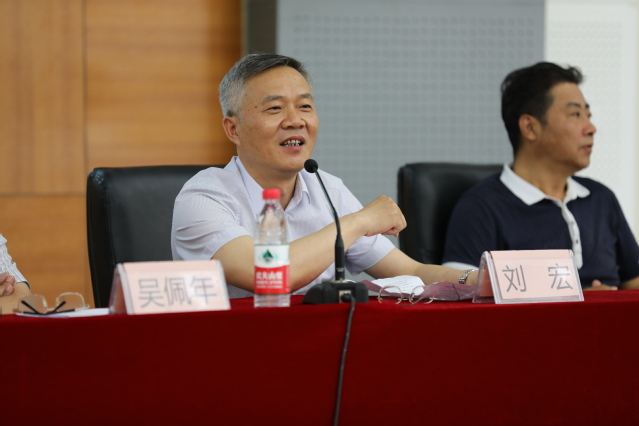 Speech by Principal Assistant Liu Hong

Awards

Group Photo