Written by: Xiao Ke
Translated by: Li Xiaojuan
Edited by:
Picture by: School of Civil Engineering
Date: June 29th, 2018
In the 10th International Structure Design Invitation Tournament held in University of Macau, HIT students won the second place. These students are undergraduates from the School of Civil Engineering, including Wu Jinfeng, Lu Hao and Li Xinye. The instructor is Professor Zhang Qingwen, and the delegation chief is Zhao Yading.
The International Structure Design Invitation Tournament is reported to be a biennial competition. This year, a total of 15 famous universities from mainland China, Hong Kong and Macau China, Australia, Singapore, Japan and so on participated in the contest, including Harbin Institute of Technology, Tsinghua University, University of Hong Kong and University of Macau. In the contest, competitors had to design and construct curved wooden bridges. These bridges were tested with two rounds of static loads and one round of rolling impact load by a steel ball from the top to the bottom of the bridge. The deflection and structural stability of these bridges would be judged according to their performances in the tests. In this Tournament, the hosting organizations for the sessions of 2020 and 2022 were also decided. Through bidding and defense, HIT and National University of Singapore won the hosting rights for the 11th International Structure Design Invitation Tournament in 2020 and 12th Invitation Tournament in 2022 respectively.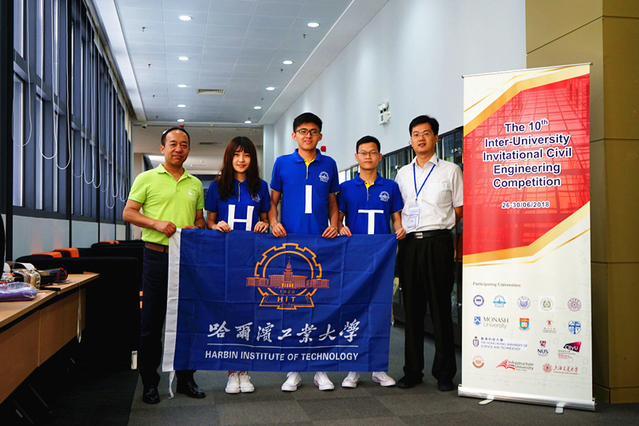 Group Photo of Instructors and Students in Structure Design Invitation Tournament