Translated by: Wang Min
Date: 2018-07-20
On July 16th, Ding Xuemei, vice president of Harbin Institute of Technology (HIT), met with He Liren, Vice President of the University of Hong Kong (HKU), and the HKU delegation in Room 101 of the Administration Building.
On behalf of HIT, Ding Xuemei welcomed He Liren's visit by introducing the delegation to HIT's latest developments in education and teaching. According to Vice President Ding, the "Joint Declaration on Teaching Cooperation Platforms" signed by HKU and China's C9 Universities is aimed at strengthening the teaching exchanges between China's higher education institutions and exploring new cooperation in talent cultivation, thereby jointly promoting China's higher education. HIT attaches great importance to cooperation with HKU, hoping for future in-depth cooperation in education and teaching for common progress.
He Liren expressed his gratitude for HIT's warm hospitality. He expects to carry out further cooperation with HIT in liberal arts, so as to promote academic exchanges between teachers and students of the two universities.
Concerned officers of the Department of Undergraduate Education as well as the Administration Office of Hong Kong, Macao and Taiwan attended the meeting.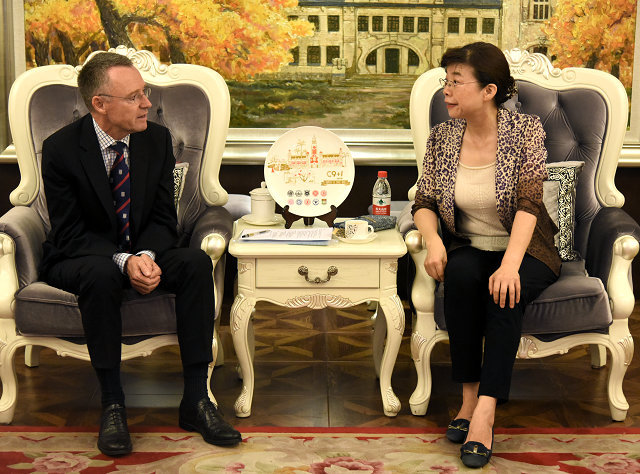 Cordial Exchange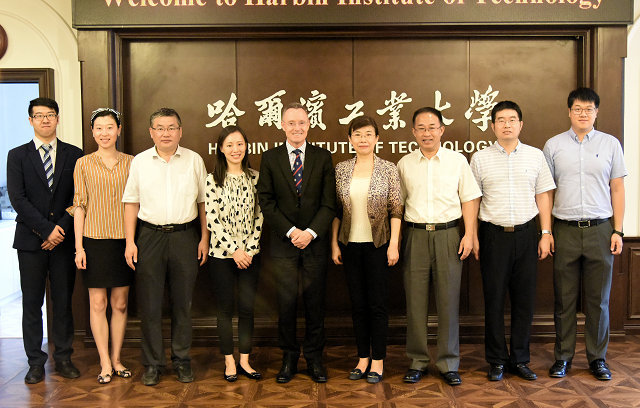 Photo of the delegations