Written by: Feng Xiaoen
Translated by: Wu Han
Edited by: William Mosteller
Date: September 24, 2018
HIT News (text/ Feng Xiaoen, photo/Huang Cong). On September, with cool autumn breeze blowing, here comes another year of busy "recruitment season". On September 7th, China aerospace science and technology corporation held a job fair in the gymnasium of our university with over 130 employers, attracting thousands of fresh graduates. Assistant principal Peng Yuankui went to the site to communicate with employers and recommend graduates.
China aerospace science and technology corporation is mainly engaged in the research, design, production, test and launch services of launch vehicles, satellites, manned spacecraft, cargo spacecraft, deep space probes and space stations. Standing in front of the booth of each recruiting unit, the graduates were full of energy and sincerely handed out their resume. At the same time, the head of each recruiting unit carefully and patiently selected the outstanding talent who aspires to engage in the aerospace industry. The job fair presented a lively and bustling scene.
What kind of graduates can better meet the demands of the aerospace industry? It is mentioned in the recruitment requirements of each aerospace unit, which can be concluded as follows: firstly, candidates are required to have a solid professional basis and be good at combining professional theories with scientific practices, and preferably to have practical experience in aerospace projects; Secondly, candidates should have good professional qualities, the spirit of pursuing scientific truth, good teamwork spirit, and bold to make unprecedented progress and breakthroughs. Thirdly, candidates must have the strong learning ability, good physical quality and strong will.
Through the interview, the reporter learned that the graduates attending this job fair generally had clear understandings of their preferred positions, and blindly submitting resumes, as casting a wide net in the ocean randomly, was relatively few. For finding a job that fits their professional abilities and interests, most of the graduates submitted their resume carefully and introduced their professional abilities to the person in charge. At the job fair, a master student from the school of astronautics replied to the question why does he choose to commit to the aerospace industry: "Aerospace industry fits my professional background, and is also the industry I am interested in. It also gives me a sense of fulfillment when I am able to apply what I have learned into practice and to make contributions to our country."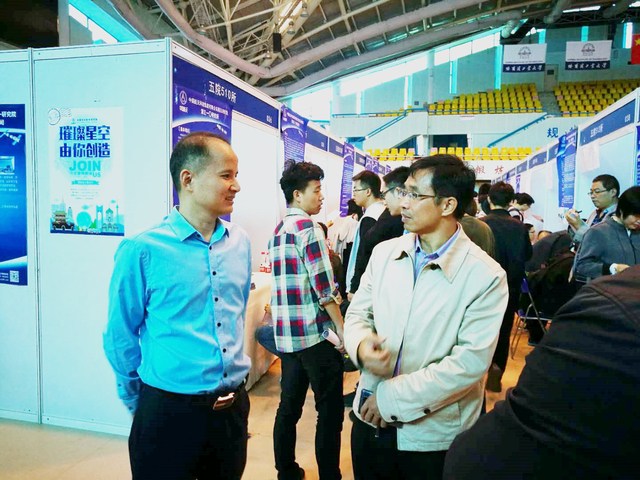 Assistant principal Peng Yuankui communicates with employers.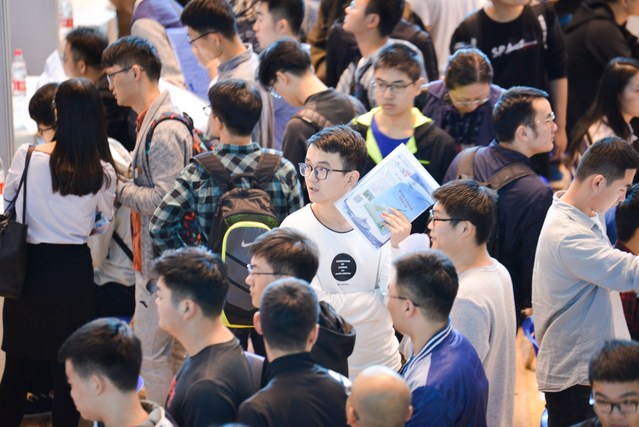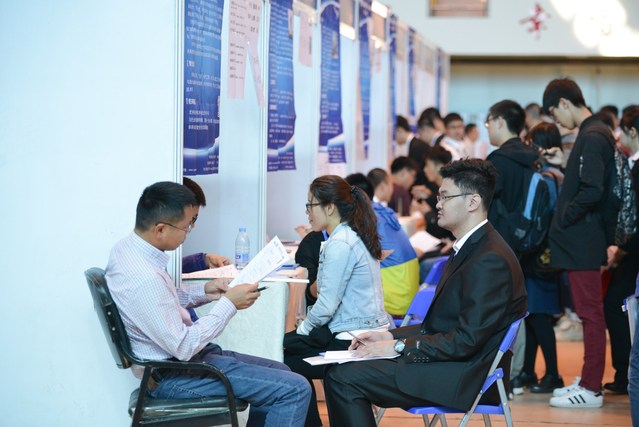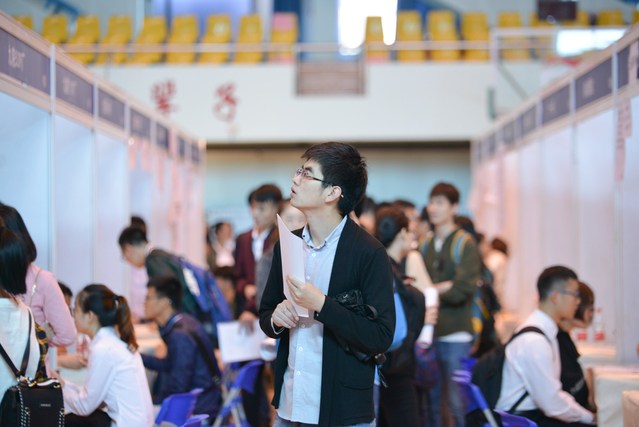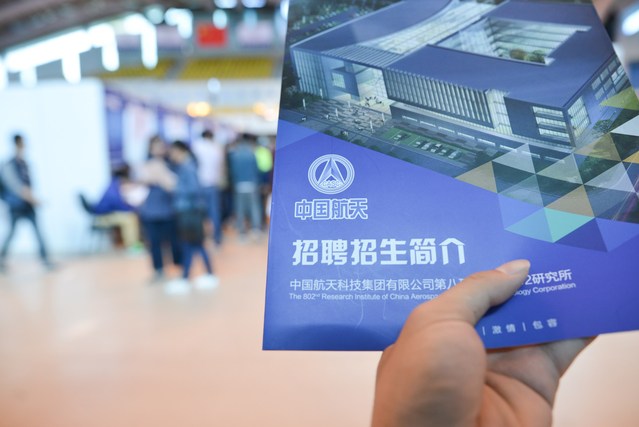 Job fair