Written by: Zhang Xiaohe
Translated by: Fu Ruiyao
Edited by: William Mosteller
Date: 2018-09-04
The reporter from HIT recently learned at the press conference of mid-stage trial test on the biotechnology of recycling potato starch industrial waste that the technology of recycling residue and juice of potato to produce single cell protein, which was developed by Professor Yang Qian of the Bioengineering Center, HIT became an salient part in this research field. Such technology contributes to recycling of environmental pollution as well as the development of the provincial and the national potato industry.
As a big potato producer, China generates a large amount of waste during the traditional potato production and processing process, which not only wastes resources but also causes environmental pollution. In order to realize the potential economic value of potato starch production waste and eradicate the environmental damage caused by potato residue and high-concentration organic sewage, Professor Yang Qian regarded the resource utilization of pollutants as the starting point and a key breakthrough, and adopted microorganism technology and transformation equipment according to the composition, the physical and chemical characteristics of starch waste residue. As a result, the biological transformation from potato starch industrial waste residue and wastewater to cell protein feed was realized. This technology which obtained national invention patents has been listed in the High-tech Promotion Directory of the Ministry of Ecology and Environment.
Vice President An Shi attended the press conference of mid-stage trial test. He pointed out that for many years, with the focus on the major needs of the country, on the forefront of international science and technology and on the main battlefield of the national economy, Harbin Institute of Technology has committed to Longjiang and serving Longjiang, attaches great importance to the transformation of scientific and technological achievements, and encourages teachers and students to develop their thesis on the basis of the need of the motherland. The team headed by Professor Yang Qian aims at the resource technology of potato starch industrial waste, and values both basic research and technology transformation with persistently efforts. It is hoped that whole team members will make persistent efforts and surmount difficulties. With the joint support of all parties, they will soon bear the fruits of industrialization and make positive contributions to the transformation and upgrading of industrial structure of Hei Longjiang province and to the national economic development.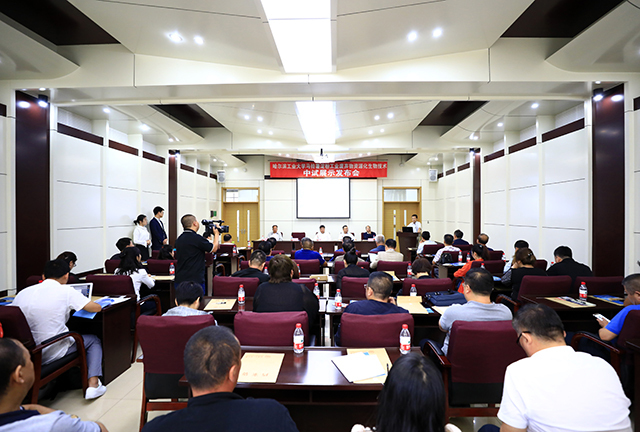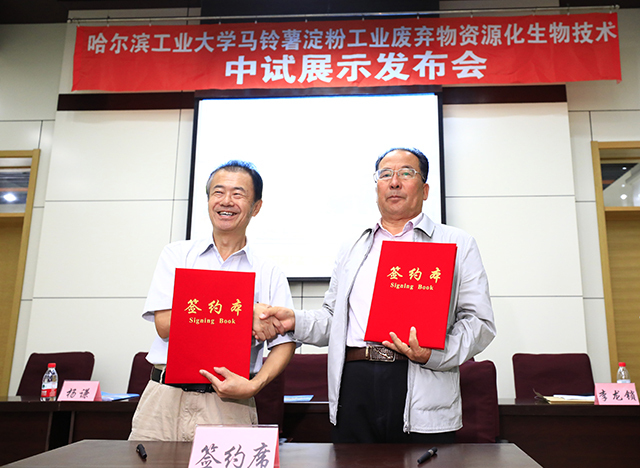 Press Conference of Mid-Stage Trial Test Site