Translated by: An Siyuan
HIT News (School of Chemical Engineering and Chemistry /Text) Recently, from the Royal Society of Chemistry, Professor Han Xiaojun, a member of the School of Chemical and Chemical Sciences and the State Key Laboratory of Urban Water Resources and Water Environment, was elected as a member of the Royal Society of Chemistry in 2018. Fellow of the Royal Society of Chemistry, FRSC).
Founded in 1841, the Royal Society of Chemistry is one of the world's oldest chemical academic groups and one of the most influential international academic institutions. According to experts' recommendations, the Society selects scientists who have made outstanding achievements in the field of chemical science research in the UK and internationally and who have made outstanding contributions to the development of chemical science.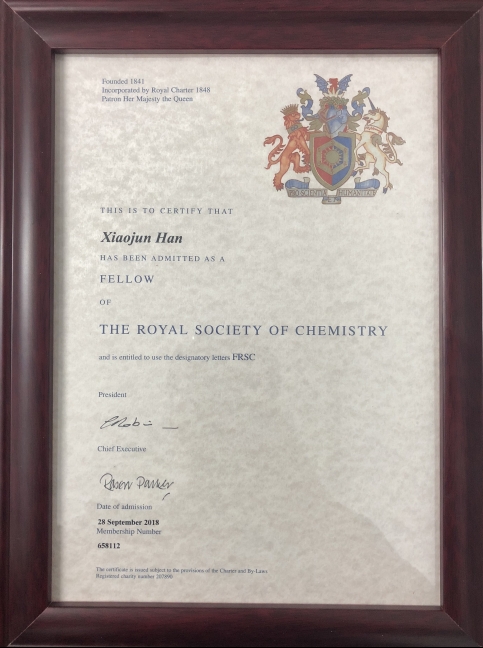 Professor Han Xiaojun is the winner of the New Century Excellent Talents of the Ministry of Education and the Provincial Outstanding Youth Science Fund. He has been engaged in research on artificial cell related fields for many years and has achieved a series of high-level research results. He has published more than 120 SCI papers in the Cell sub-publishing "iScience" and "Journal of The American Chemical Society" (2017, 139)., 9955-9960, impact factor 14.357), Advanced Materials (2018, 30, 1707482, impact factor 21.950), ACS Nano (ACS Nano, 2014, 8, 3961–3969, impact factor 13.709), A series of research papers were published in journals such as Advanced Functional Materials (Impact Factor 13.325), some of which are hot topics, VIPs, and cover papers.