Written by: Zhu Shengnan
Translated by:Fu Ruiyao
"Hello, Harbin" 2018 ASRTU Youth Winter Festival was held from November 30th to December 3rd at HIT. Participants attended the Engineering Innovation Practice Class with the theme of "Walking into HIT" to celebrate the open day of ASRTU member college. Besides, a host of fascinating activities were held, such as the "Ice and Snow Show" Flash Mob Dance, the Chinese and Russian Youth Ice-breaking Action, the 2018 World Hand in Hand Gala and the "Harbin: Charming Ice City" Urban Cultural Tour and so on, which gave students from China and Russia a wonderful experience.
This event was hosted by the Association of Sino-Russian Technical Universities (ASRTU), and was jointly organized by Harbin Institute of Technology, Ural Federal University, Northeastern Federal University and St. Petersburg State University's representative office in HIT. The ASRTU Youth Winter Festival has been held for two consecutive years. It aims to further consolidate the traditional friendship, the cooperation and exchanges between Chinese and Russian youth through a series of humanity, science and technology innovation activities, inherit the friendship between China and Russia for generations, so as to inject new vitality for further development of Sino-Russian relations.
In the traditional Chinese Cultural Experience Class, students appreciated the profound Chinese culture through the paper-cutting, Beijing opera masks painting as well as brush writing. They also learned both Harbin and HIT had a close and time horned relationship between Russia during the discussion and exchanges with the teachers of the HIT, and they shared their thoughts on Sino-Russian Relations. Later they visited the Museum of Harbin Institute of Technology where they were exposed to the vicissitudes and glory of Harbin Institute of Technology over nearly a hundred years. They also appreciated the traditional Chinese folk music performance by the Light Music Orchestra from the School of Humanities and S.S.&Law. At the "Innovation Workshop", students participated in lots of high-tech activities, including making simple walking robots, experiencing VR virtual reality and operating underwater robots. In the 2018 World Hand in Hand Gala, the awesome performances given by the delegation of the St. Petersburg State University and the Art Troupe of Ural Federal University and the Northeast Federal University were paid back in thunderous applause.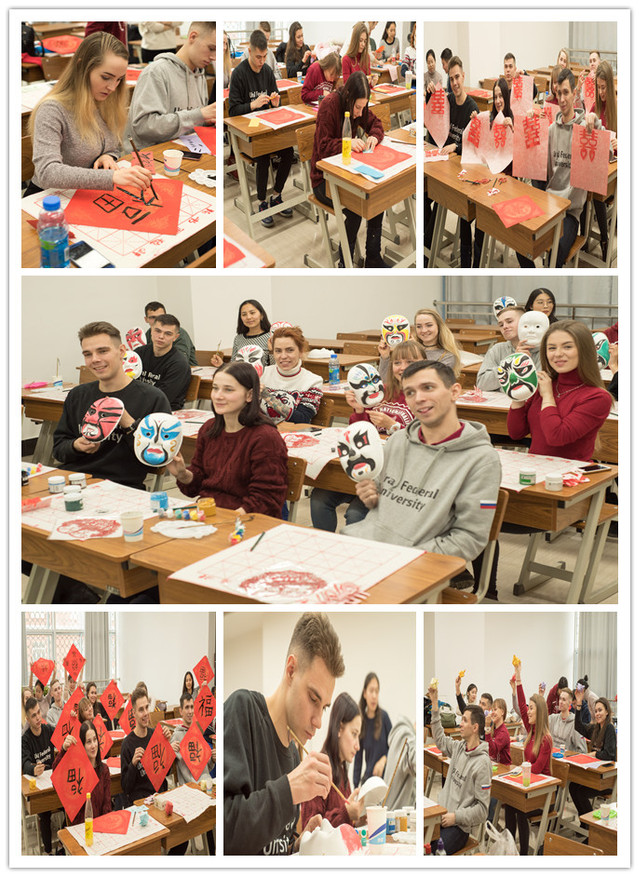 Chinese Traditional Culture Experience Course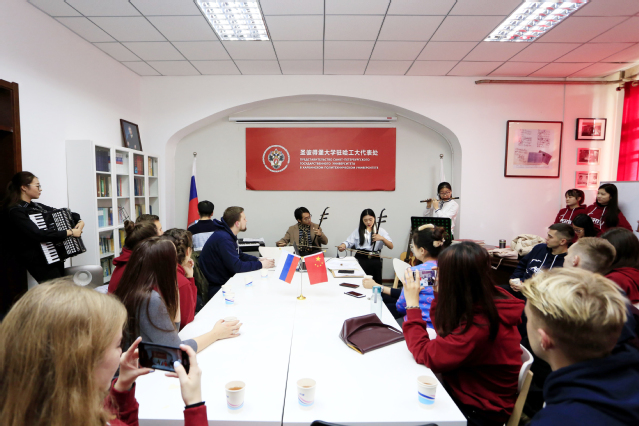 Light music orchestra from School of Humanities and S.S.&Law gave Chinese Traditional Folk Music Performance.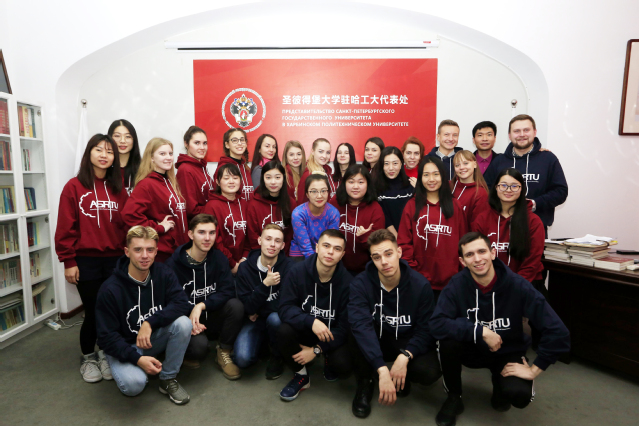 Students visited the representative office of the St. Petersburg State University in Harbin.