Written by: LIU Zhongkui
Translated by: YANG yue
Edited by: William Mosteller
Date:3-19
Harbin, March 8th(HIT News)——On the morning of March 8, Ren Nanqi, the vice president of HIT, met with Professor Ophal Zainuddin Tamin, the president of Sumatra University of Technology of Indonesia, along with another two professors at the Administration Building.
During the conference, Ren presented HIT's school-running characteristics, management methods, history, and international communication. In addition, he said that there were many similar disciplines between the two universities. He also expressed his hope that the two universities can form a wide-ranging alliance in talent cultivation and scientific and technological cooperation in virtue of the Belt and Road Initiative. In turn, Ophal expressed intentions to send teachers to HIT for doctoral study. He also showed his willingness to open up opportunities for exchange visits among students and teachers and to launch joint scientific research projects.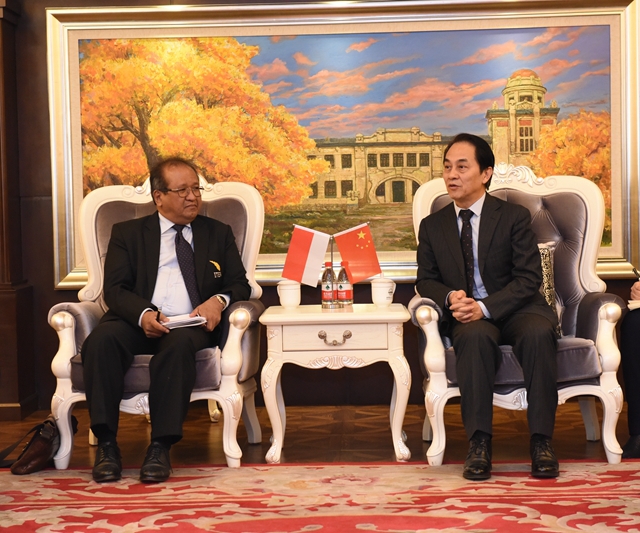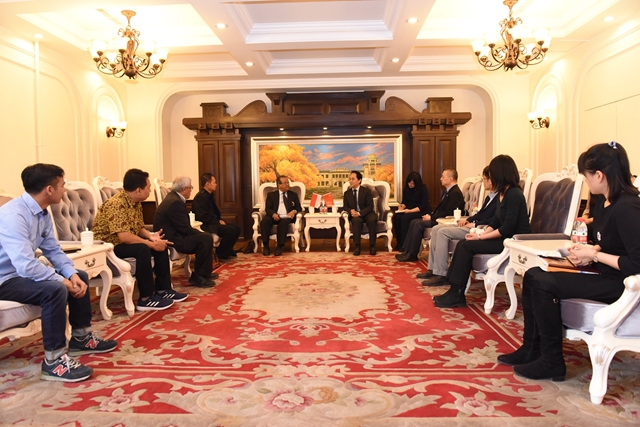 The Conference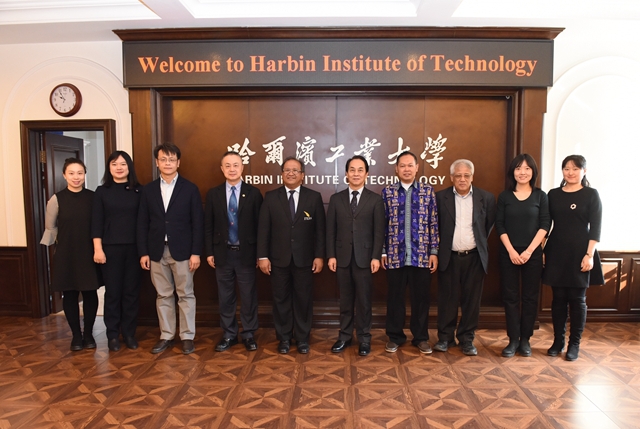 The Group Photo