Written by: Bai Yang
Translated by: Huang Shihui
Edited by: William Mosteller
Date: 3-21
In recent days, Vice President Xu Dianguo led a delegation of four to visit the University of Sydney (USTD), University of Technology Sydney (UTS), Monash University (Monash), and Royal Melbourne Institute of Technology University (RMIT), in order to further deepen the exchanges and cooperation between our school and some universities of the Group of Eight (GO8) and the Australian Technology Network (ATN).
Xu Dianguo and his delegation met respectively with Philip Pattison, Vice President of USTD, Liu Mian, Vice President of UST, Elizabeth Croft, Dean of the Faculty of Engineering of Monash, Adrian Morez, Executive Dean of the Faculty of Engineering of RMIT, and heads of relevant departments. Xu introduced the basic situation of our university in detail, stressing its latest development and construction achievements, the situation of international cooperation and exchange, and major scientific research platforms. Xu also conducted in-depth exchanges with universities on specific cooperation topics such as exchanges between teachers and students, joint training of talented individuals, scientific research cooperation and innovation, joint construction of advantageous disciplines, and Sino-foreign cooperation in running schools, laying a foundation for the potential cooperation in related disciplines. During the visit, the delegation was also showed around the relevant facilities and key laboratories of the universities.
In addition, Xu paid a visit to some local alumni in Sydney and HIT students studying there through the Sino-foreign cooperative education program of HIT and the Faculty of Electrical Engineering of USTD, where he had a cordial discussion with the alumni.
Xu was accompanied the whole visit by relevant personnel from the International Cooperation Department, the School of Electrical Engineering, etc.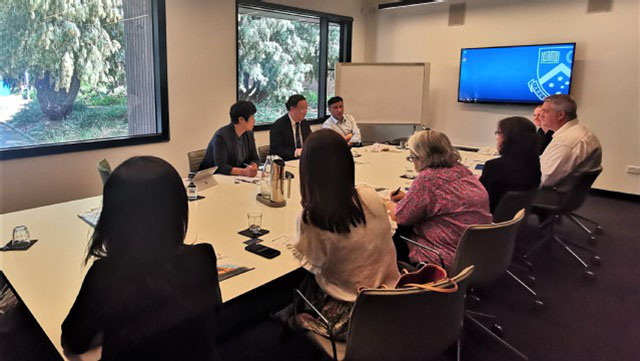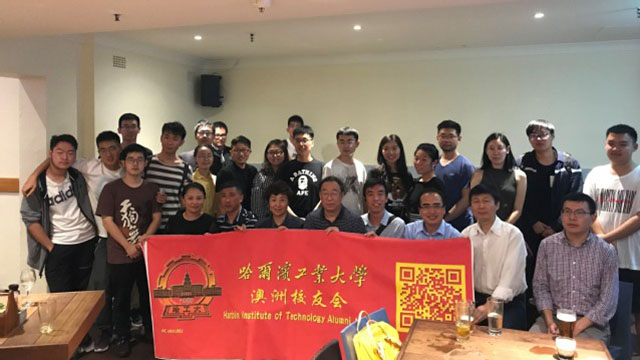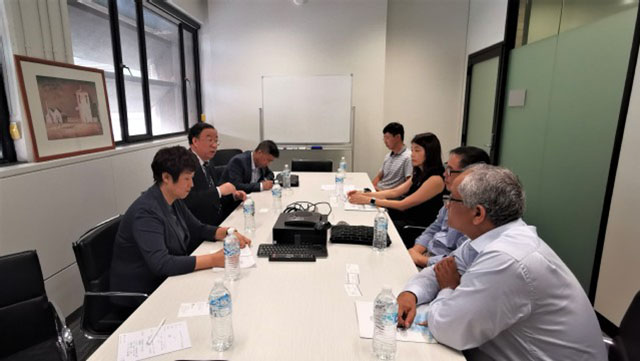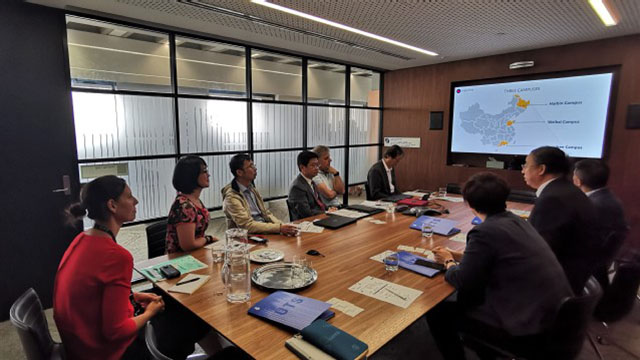 Discussion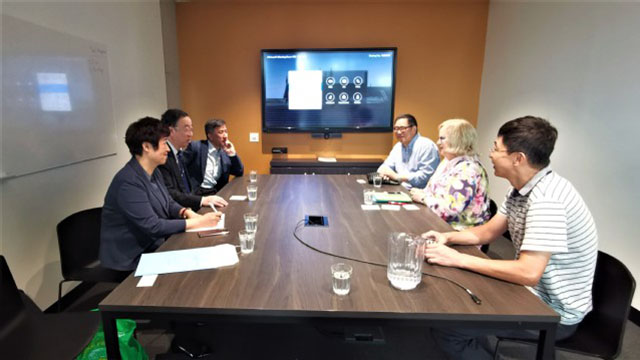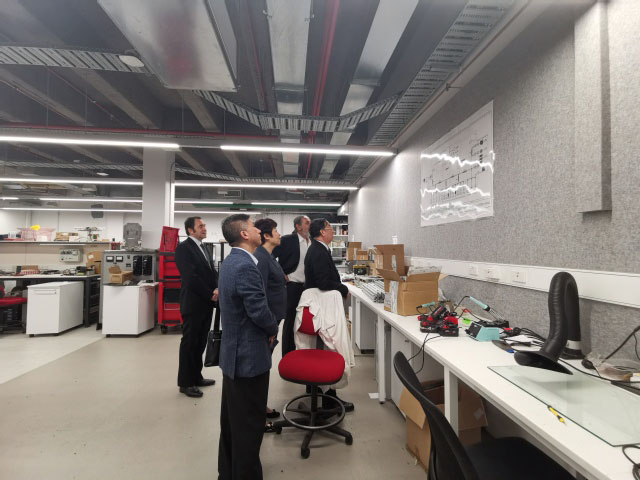 Laboratory visit