Written by: ZHAO Yijie, LIU Peixiang
Translated by: YU Shuangshuang
Edited by: William Mosteller
Date: 5-15
The Arctic Circle China Forum, sponsored by the Ministry of Natural Resources of the People's Republic of China and the Arctic Circle Forum, was held in Shanghai from May 10th to 11th. This is the first time that the Arctic Circle Forum has come to China. WANG Hong, Director of the State Oceanic Administration, Olafur R. Grimsson, former President of Iceland and Chairman of the Arctic Circle Forum, and CHEN Yin, Executive Vice Mayor and member of the Standing Committee of the CPC Shanghai Municipal Committee, attended the opening ceremony of the forum and delivered speeches respectively. Around 500 people attended the forum, including Arctic ambassadors from China, Iceland, the United states, Canada, the European Union, Norway, Sweden, Poland, Japan, the Republic of Korea, India, and other Arctic and non-Arctic countries, diplomats of China, experts and scholars from home and abroad, entrepreneurs, and representatives of Arctic indigenous organizations. During the forum, HIT, the University of the Arctic (UArctic), and Tongji University co-undertook the "Polar Education Cooperation" sub-forum activities.
The Arctic Circle Forum, under the theme of "China and the Arctic", will conduct in-depth discussions and exchanges on such topics as the Polar Silk Road, science and innovation, transport and investment, sustainable development, oceans, energy, and governance. The event was co-chaired by Professor LI Yifan, Director of the UArctic-HIT Training Center (UArctic-HIT-TC) and Chief Scientist of the Polar Academy, Harbin Institute of Technology (PA-HIT), Professor Outi Snellman, Vice President of UArctic, and Professor LU Zhibo of Tongji University. Presentations were made by experts and scholars, including the President of the University of Akureyri in Iceland, the President of the University of Greenland in Denmark, the Vice-President of the UArctic, and the Secretary-General of the Polar Research Institute of Chinese Universities. Professor LI Yifan made a speech titled "the UArctic-HIT Training Center and Arctic Education in China", so as to introduce the general situation of the PA-HIT, the UArctic-HIT-TC and the "China2North" Mobility Program supported by the UArctic-HIT-TC.
The UArctic-HIT Training Center is the first institution of UArctic established by a non-Arctic state, with HIT as the host. The center will be open to all the students, teachers, and scientists from all Chinese universities and research institutes, as long as he or she has an interest in Arctic knowledge and research. It mainly carries out activities such as the HIT Arctic Summer School, HIT Arctic Winter School, Norwegian Arctic Summer School, and Yakutsk Arctic Autumn School. The "China2North" Mobility Program relies on the UArctic-HIT Training Center to send Chinese students and teachers to study in the member universities of the UArctic "North2North" Mobility Program, which provides support for the cultivation of excellent Arctic teaching and research talents in China, and provides a platform for international academic exchanges and cooperation in the Arctic.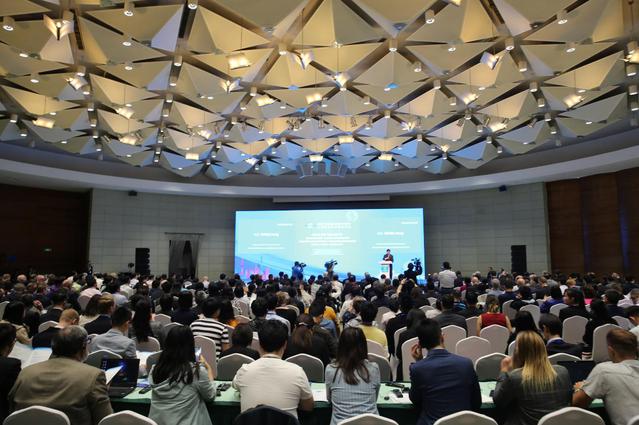 the Forum