Written by: School of Mechanical and Electrical Engineering, Harbin Institute of Technology
Translated by: Huang Shihui
Edited by: William Mosteller
Date: 4-4
Undertaken by HIT, the Heilongjiang Final of the Sixth National Competition on Comprehensive Ability of Engineering Training for College Students in 2019 was held in the gymnasium from March 30th to 31st. Ding Xuemei, Vice President of HIT, attended the opening ceremony and delivered a speech.
Approved by the Ministry of Education and sponsored by the Department of Higher Education, this was a national science and technology innovation competition for undergraduate students. The competition welcomed students from all kinds of undergraduate colleges and universities throughout the country with a three-level competition system among schools, provinces, and the whole country, aiming to improve the quality of personnel training and innovative education. The Heilongjiang Final was sponsored by the Innovation and Entrepreneurship Teaching Steering Committee of Heilongjiang Provincial Colleges and Universities and co-sponsored by the Heilongjiang Metalworking Research Association. More than 400 students and teachers from 64 teams from 10 universities in the province took part in the final.
The competition consisted of four games of two categories, namely, carbon-free cars and mobile robots. The former one was divided into three games, the S-track regular season, 8-track regular season, and S-ring track challenge. The comprehensive practical ability of students, such as mechanical design, process scheme design, 3D printer, laser cutting and processing equipment, circuit design and production, and disassembly and assembly of the work, were assessed during the games.
After fierce competition, 24 first prizes and 38 second prizes were finally awarded. HIT won 5 first prizes, 2 second prizes, 1 prize of "Excellent Instructor" and 1 prize of "Excellent Organization". Three of the works will represent the Heilongjiang competition area in the national finals to be held at Tianjin University of Technology and Education in early June.
Address by Vice-President Ding Xuemei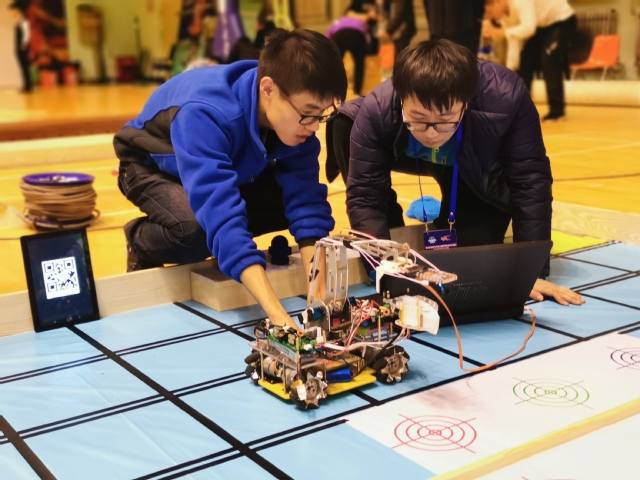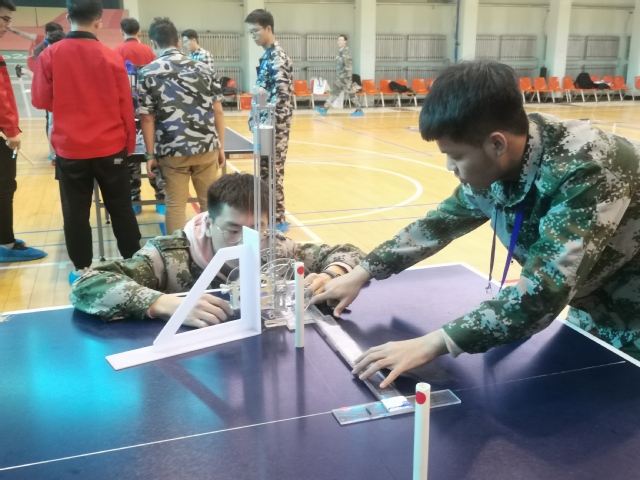 Competition site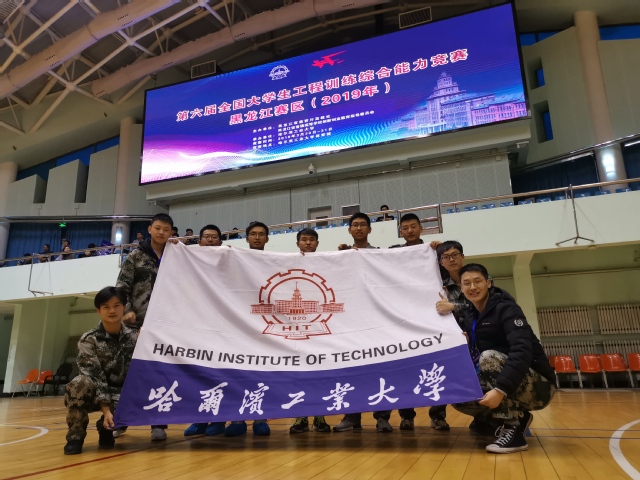 The joy of winning