Written by: LIU Zhongkui
Translated by: YU Shuangshuang
Edited by: William Mosteller
Date: 4-16
On April 12, with the official announcement of Vice Principal AN Shi, the opening ceremony of the 2019 "Physical and Mental Health Project of Faculty and Staff" and the "Sunshine Sports" program for college students, as well as the opening ceremony of the "Sunshine Cup of the School of Management" individual badminton competition for students and faculty members, were held in the gymnasium of HIT. WU Songquan, member of the Standing Committee of the HIT Party Committee and head of the Publicity Department, presided over the launching ceremony.
This activity was sponsored by the HIT Committee and the Sports Department, and undertaken by the School of Management. Professor XIE Tao, representative of faculty players, and QIN Yiren, representative of student players, said in their speeches that they would actively participate in sports for the cultivation of sports skill and a good habit of physical exercise, so as to make great contributions to China's sports development. The "Physical and Mental Health Project for Faculty and Staff", led by the HIT Committee, relies on 36 faculty and staff associations and 27 grass-roots trade unions to carry out cultural and sports activities that meet the needs of different levels, which has won favorable comments from the majority of faculty and staff. Among them, activities such as badminton, table tennis, basketball, and hiking have become the brand projects for faculty sports in HIT. Every year, the Sports Department persists in organizing students to carry out "Sunshine Sports Series Competitions", and the variety of competition events has witnessed an increase year by year, reaching more than 20 in 2019, with nearly 20,000 student participants every year, which not only enriches the spare time of students, but also plays a positive role in shaping the healthy personality and physique of students.
The badminton competition was in full swing, and all players were in high spirit and good shape, with flexible movements and prompt reaction, making the audience continually clap their hands with joy and satisfaction.
Relevant responsible officers of each department, member representatives of the faculty and staff association, student players, and faculty players all participated in the above-mentioned activities.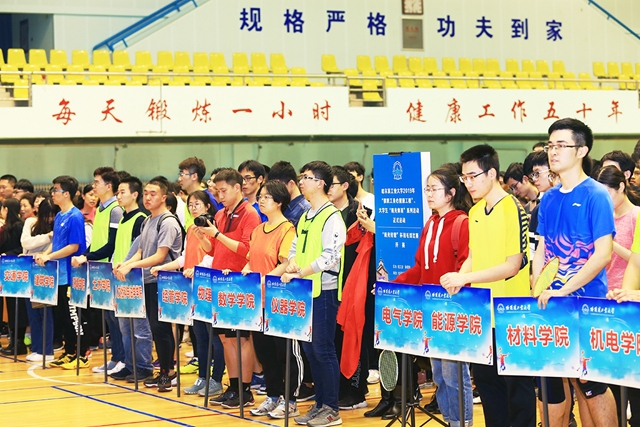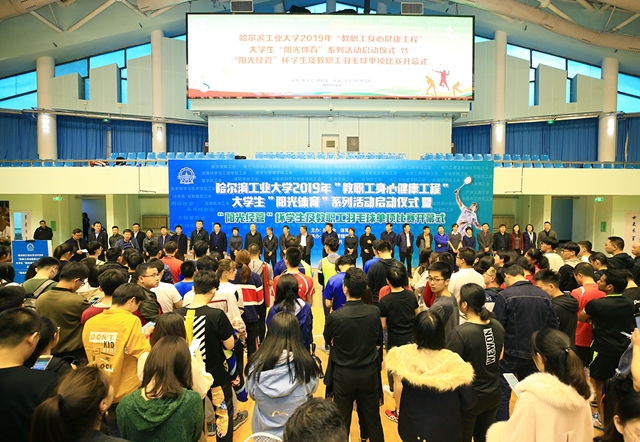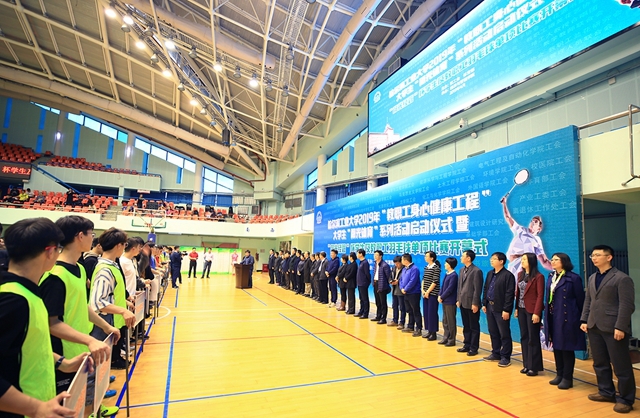 The Opening Ceremony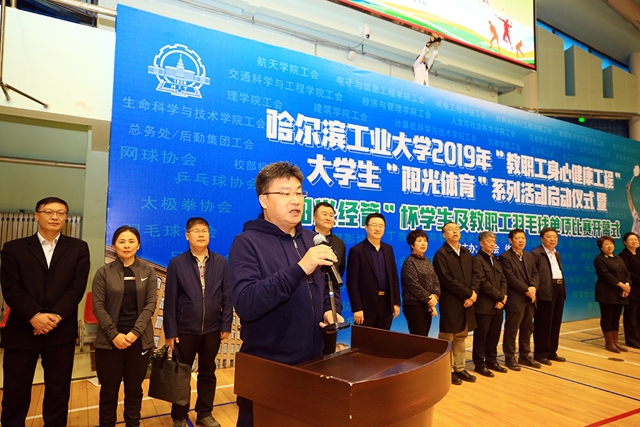 Vice Principal AN Shi is announcing the beginning of a series of activities for the "Physical and Mental Health Project of Faculty and Staff" and "Sunshine Sports" program for college students.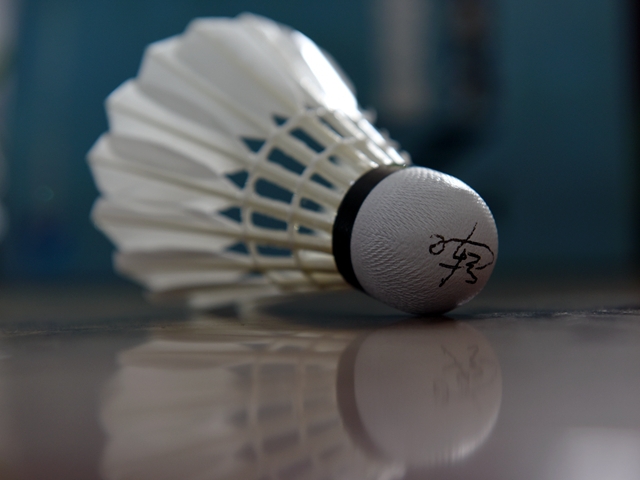 A badminton with the signature of the world champion CHEN Jin, a PE teacher in Sports Department.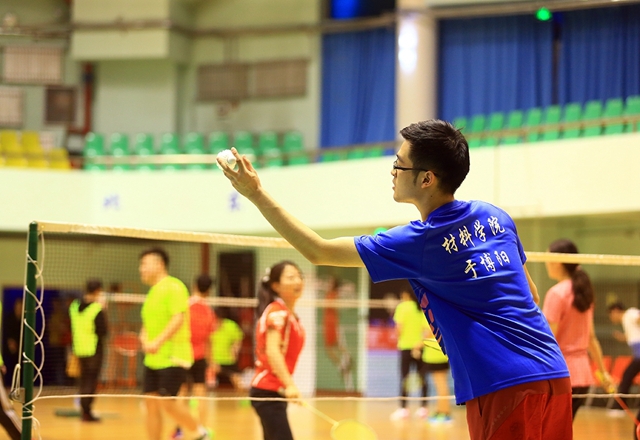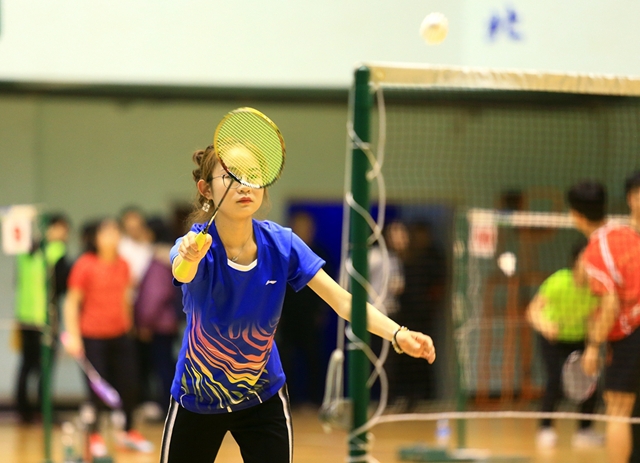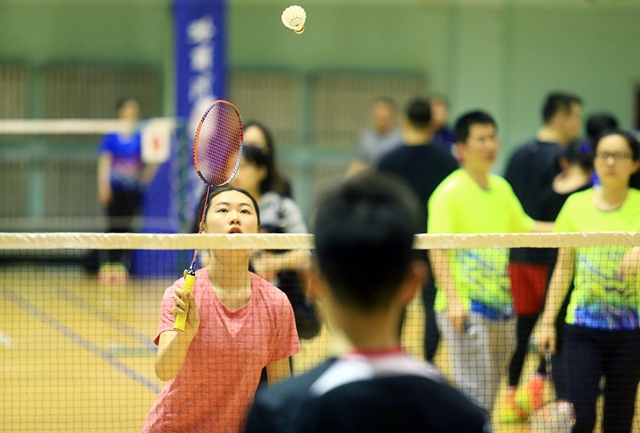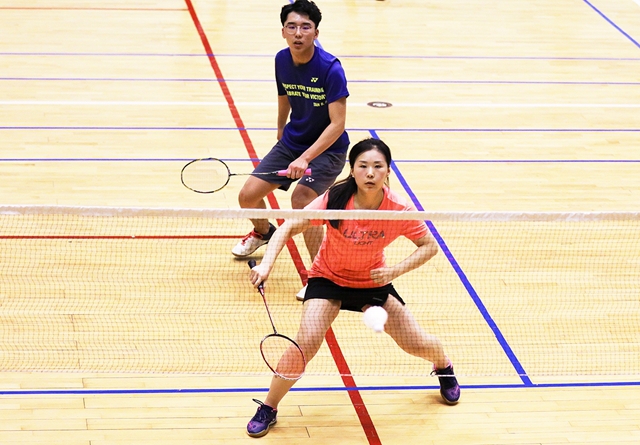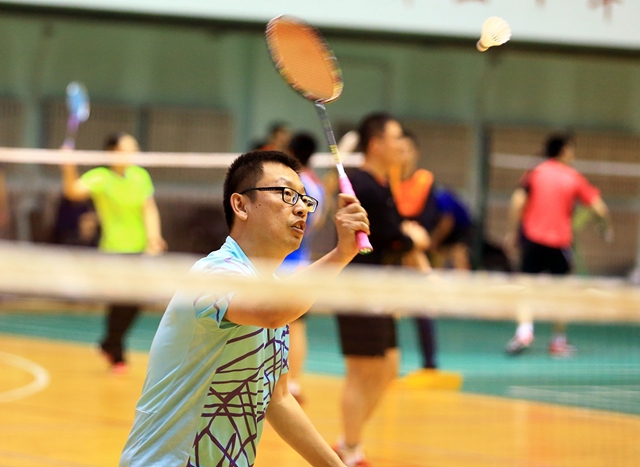 Competition Site