Written by: CHEN Xiangchun
Translated by: HUANG Shihui, LIU Danyang, JI Shujie
Edited by: William Mosteller
Date: 6-20
On June 5th, Guangming Daily reported on Qin Yukun's spirit of patriotism and aspiration of strengthening the nation, with the title of "His Spirit of Patriotism and Aspiration of Strengthening the Nation Has Been Strengthened for a Long Time--An Interview with Qin Yukun, a Famous Thermal Engineering Expert and Academician of Harbin Institute of Technology in China". The full text of the report is as follows:
The first time I met Academician Qin Yukun was in December 2017. At the site of 100 lectures given by the Positive Energy Propaganda Troupe of Harbin Institute of Technology, he shared "My Chinese Dream, me, and Harbin Institute of Technology" with young students based on his own experience. Qin Yukun is over eighty, but he is full of pride, which deeply impressed the reporters.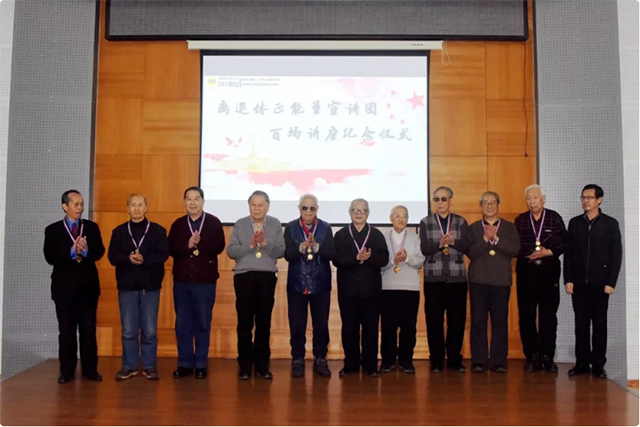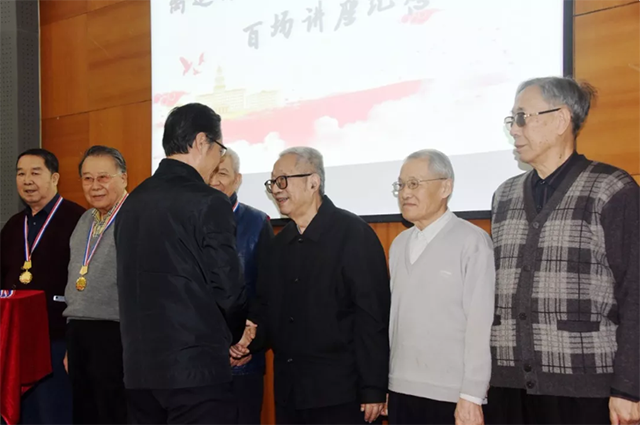 "I have done academic lectures for young students, participated in doctoral defenses, guided the research team…" When we met again, Qin Yukun recounted his recent work arrangements -- in his own words, he has not been idle.
Although he is 86 years old, Qin Yukun is still happy to interact with young students. During the exchange, he emphasized the relationship between the state and the individual: "if there is no country, then there is no home." "The people are happy when the country is rich and strong, and the people are humiliated when the country is in distress." "When doing scientific research, we must closely combine the research direction with the needs of the country."
Qin Yukun's strong affection of family and country originated from his personal growth experience.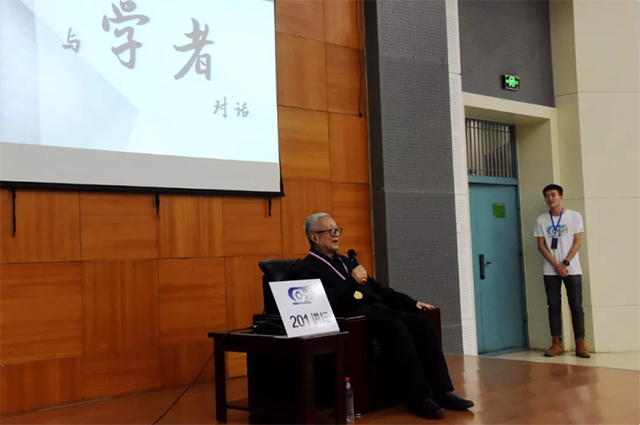 Born in 1933, Qin grew up in the French Concession in Shanghai. He had experienced "on the land of China, being inferior to foreigners" and "the corruption after the takeover of Shanghai by the Kuomintang." At the time of Shanghai's liberation, Qin Yukun was studying in the second year of senior high school. After liberation, the stability of prices and the improvement of the social atmosphere made the Chinese people, including Qin Yukun's family, feel that there was hope for the country.
In 1950, Qin Yukun was admitted to the Mechanical Manufacturing Department of Shanghai Jiaotong University. "To tell the truth, we did not know what machinery was doing at that time. We only thought that after the founding of New China, the country needed a strong industry for development and construction, and the foundation of industry was machinery. Talents in this area should be urgently needed by the country." Qin Yukun was full of patriotism.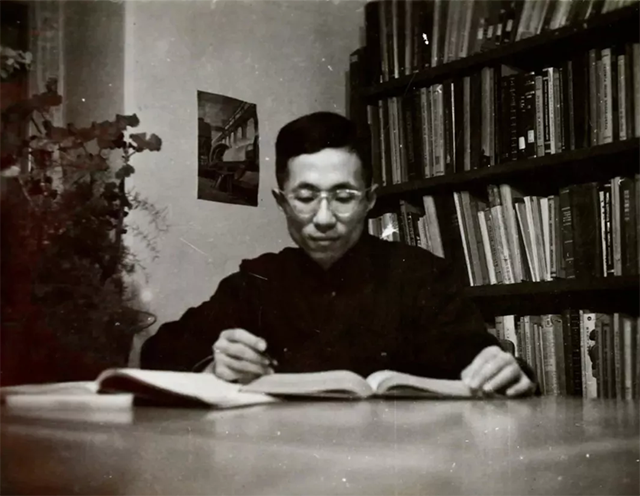 In 1953, China's first "five-year plan" just began, and a large number of talent was urgently needed; therefore, Qin Yukun graduated a year ahead of schedule. "At that time, my elder brothers and sisters were all working or studying abroad, and my father was already old. As the youngest son in the family, I could stay in Shanghai, but when filling in my assignment for volunteering, I filled in Northeast, Northwest and North China in turn. Most of the 156 national key construction projects with which the Soviet Union assisted China were there, especially in the northeast, where 56 projects accounted for more than a third of the country's total," Qin said. He had only one conviction: to build a new China.
QIN Yukun was assigned to the Northeast as a graduate at the Harbin Institute of Technology. From Shanghai to Harbin, life was very strange at the beginning. "It was much colder in winter than it is now, minus thirty or forty degrees Celsius. The wind blew like a knife over your face. You never ate sorghum rice." Despite the harsh living conditions, he was in a happy mood: "factories were being built, universities were being built, cities were being built... the whole of Harbin was like a big construction site." In this prosperous scene, QIN Yukun felt the vigorous development of new China and he was excited.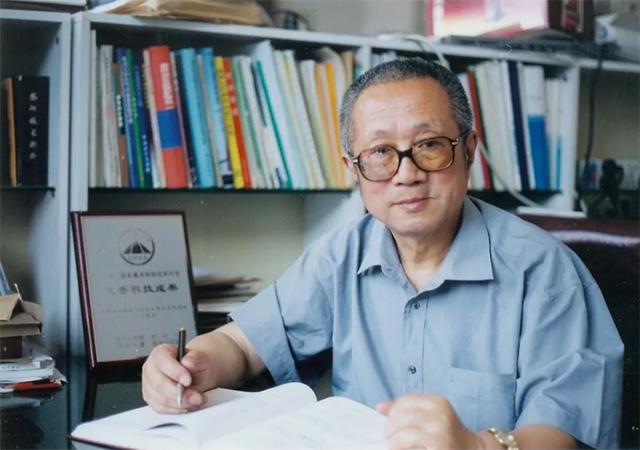 In the fall semester of 1954, with the help of Soviet experts, Harbin Institute of Technology took the lead in setting up three majors: boiler, thermal turbine, and hydraulic machinery. QIN Yukun was to study mechanical design at Harbin Institute of Technology. After a year of Russian Preparatory, the university decided to transfer him to study boiler science with a newly arrived Soviet expert. "I've never heard of this major, but I think if the school has this major, it means it's what the country needs, so it should be studied. "
Because of the shortage of teachers in Harbin Institute of Technology, QIN Yukun, a graduate student, became a "little teacher" and began his teaching career. "I was still a student, but I had to teach other people. I was always worried that I couldn't learn well and I couldn't understand." During that time, QIN Yukun was under a lot of pressure. In order to enrich the teaching content, he stayed up all night reading the original Russian textbook, sorting out the experts' notes, and preparing two handouts--the handouts were written in Russian first, and then translated into Chinese after the Soviet experts signed and approved the handouts. Without formal textbooks, they compiled their own textbooks. In 1963, QIN Yukun published the first national unified textbook "Fuel, Combustion Theory, and Equipment of Steam Boiler", which was written by him.
In teaching, QIN Yukun also solved many "problems" concerning boilers.
"As a scientific researcher, we should apply theoretical research to solve practical problems." In the 1970s, steam heating was widely used in China. It heated and cooled quickly, and there was a fatal danger--when the power supply was unstable, a power outage would seriously affect the safe operation of the boiler. After careful investigation and demonstration, QIN Yukun adopted natural circulation to manufacture the first natural circulation boiler in China, which opened a new page in the history of industrial boiler manufacturing in China. Today, more than half a century later, the boiler is still in use in many areas.
In the 1990s, Qin started to research pulverized coal combustion. At that time, with the rapid development of clean energy such as hydropower and nuclear energy, many industry experts believed that it was difficult to make great technological innovation in a traditional field such as coal combustion. However, Qin believed that scholars should not only pay attention to international trends and research hotspots, but also focus on solving your own problems. "Coal plays an important role in energy supply in China, and each year the consumption of coal is extremely large. The characteristics of coal in China are different from those in foreign countries so that Chinese people must research coal by themselves."
Struggling against hardships and difficulties, in 1993, they made great success in pulverized coal combustion technology in the laboratory. However, it was difficult to popularize it—power plants were reluctant to take risks of using the technology because the efficiency of the new technology had not been tested by practice. "If large plants were not willing to use our technology, we would find a small one; If we could not retrofit new boilers, we would retrofit an old one." Qin never gives up.
They found a nearly abandoned boiler at a power plant in Hongxinglong Sub-Bureau of the General Bureau of the State Farms and tested it. The experimental result was satisfactory. The new technology not only repaired the broken boiler but also improved thermal efficiency far exceeding old boilers.
Since then, Qin invented a series of dense and lean pulverized coal combustion technologies for different combustion modes and coal types. This new capacity of the new technology application has had exponential growth. Around 2011, in the early period of the new technology's application, Qin's team created more than 130 million yuan of direct economic benefits for the society per year.
In recent years, China launched the Blue Sky Protection Campaign. Therefore, Qin's team started to research clean and efficient coal-fired boilers and how to charge electric vehicles in the north.
Apart from scientific research, Qin keeps up with current events. For recent Sino-US economic and trade frictions, he said "China now is no longer a country being trampled on. It is the eternal Chinese dream of generations of Chinese people that changes everything."
From the establishment of China, to reform and opening up, to a rising China, Qin Yukun has experienced earthshaking changes. Therefore, his dream of building a powerful China and his devotion to the country has become even more unshakable and firm. He uses his choices to interpret a firm belief that researchers should always give priority to national interests and closely link research direction to national development needs.