Written by: YING Yanqi
Translated by: Li Zebing
Edited by: William Mosteller
Date: 5-18
Harbin Institute of Technology News (YING Yanqi/Text/LAN Rui/Photo)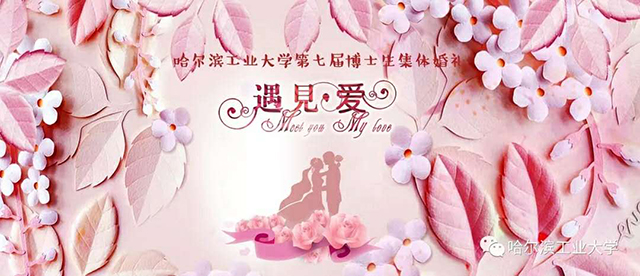 On the 18th of May of 2019
On the 99th anniversary of a long-standing tradition
Harbin Institute of Technology ushered in the seventh session of the doctoral group wedding
Under the care of school leaders
In the witness of the mentors and relatives
Sixty-five couples entered the palace of marriage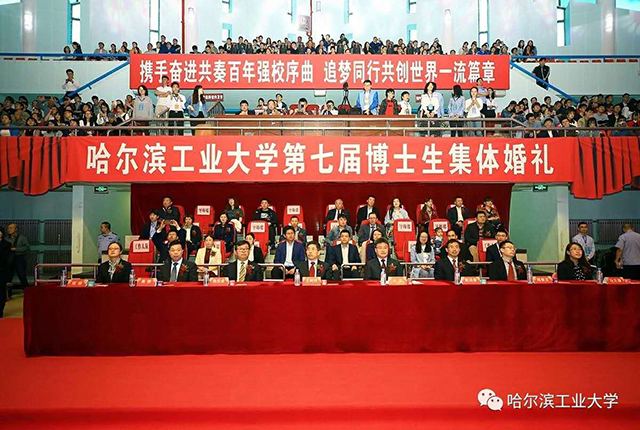 Group Wedding Site for Doctoral Students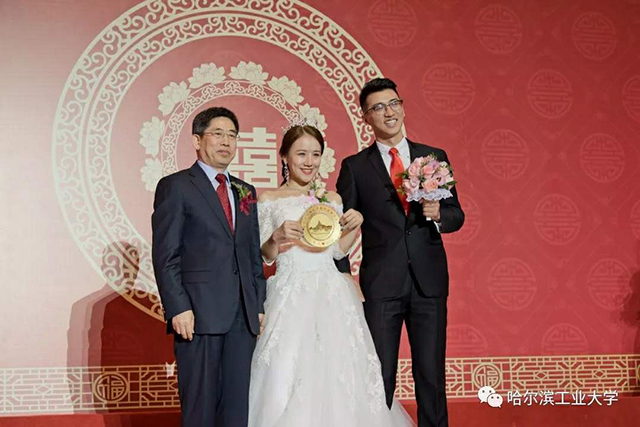 WANG Shuquan, secretary of the Party Committee of the university, presented the newlyweds with a commemorative plaque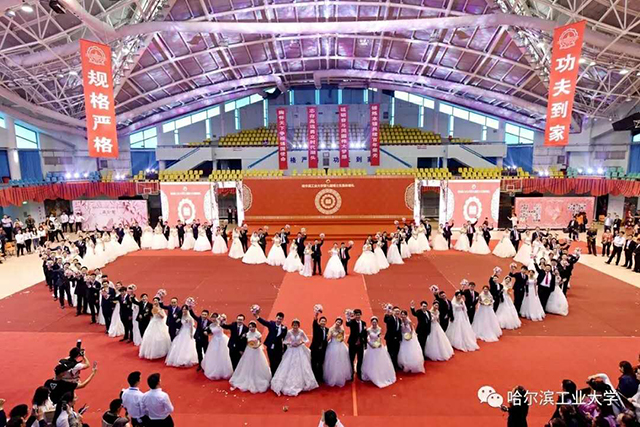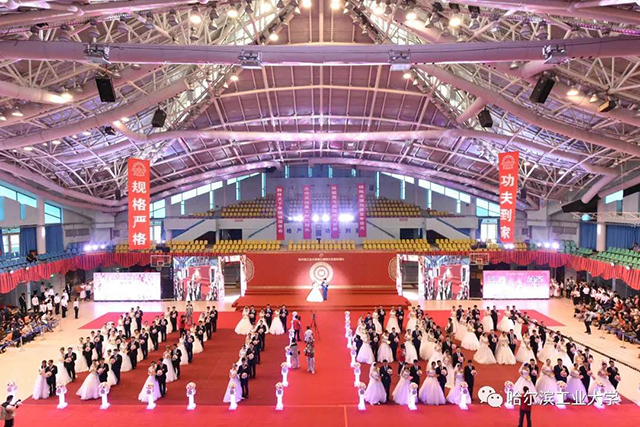 Wedding Scene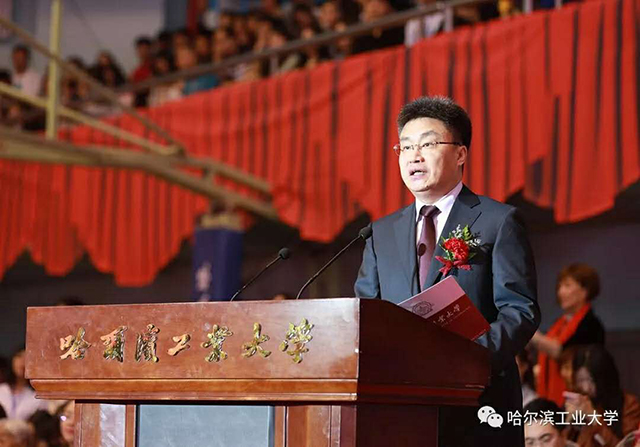 Speech by Vice President AN Shi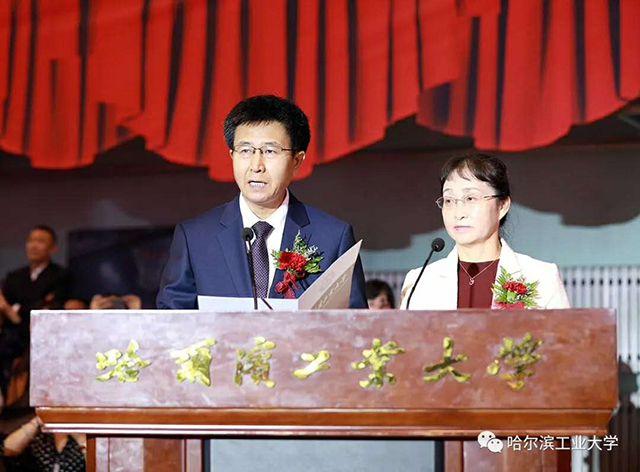 Speech by representatives of the mentors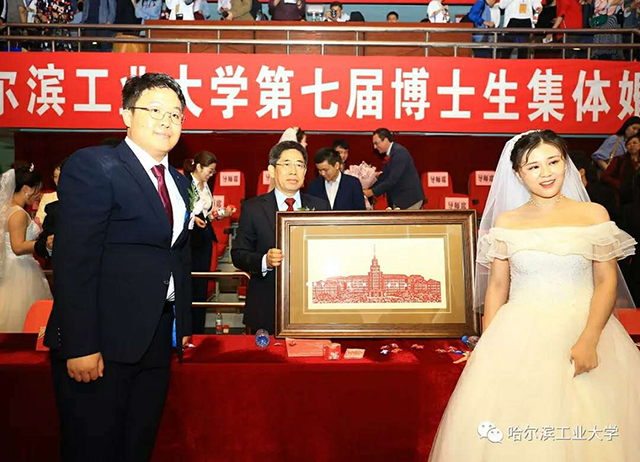 WANG Shuquan, secretary of the Party Committee of the school, accepted a gift from the newlyweds to the school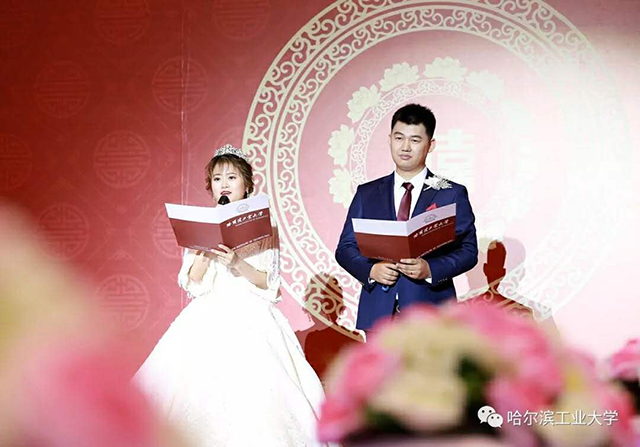 Speech by representatives of the newlyweds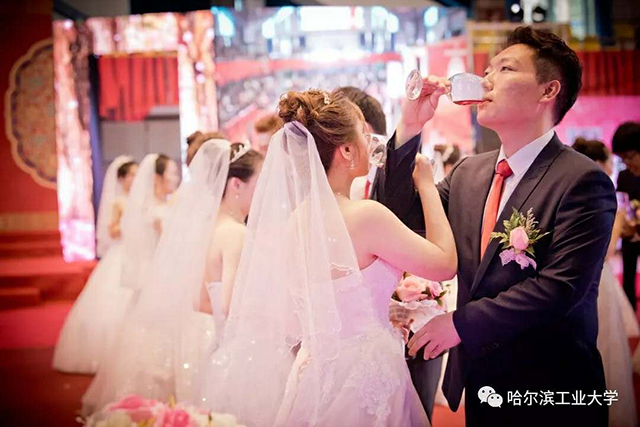 The newlyweds locked arms to drink wine together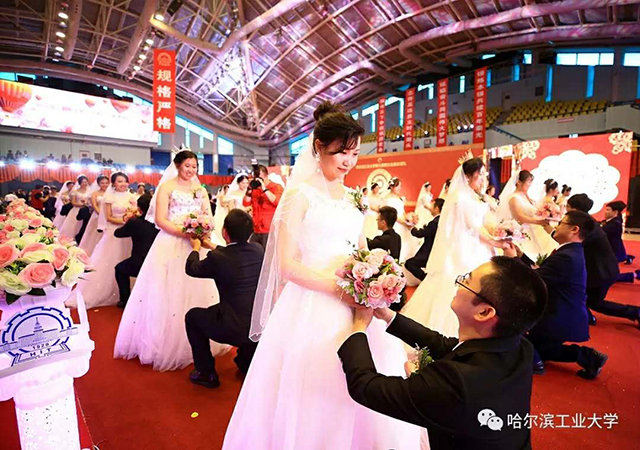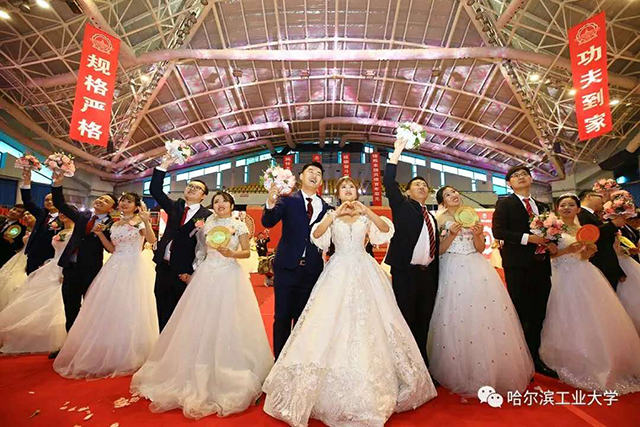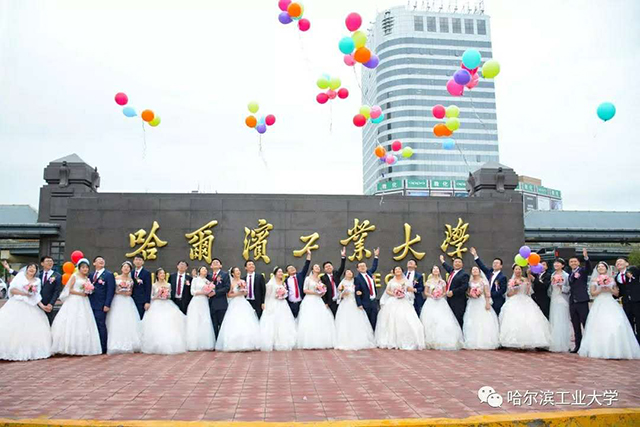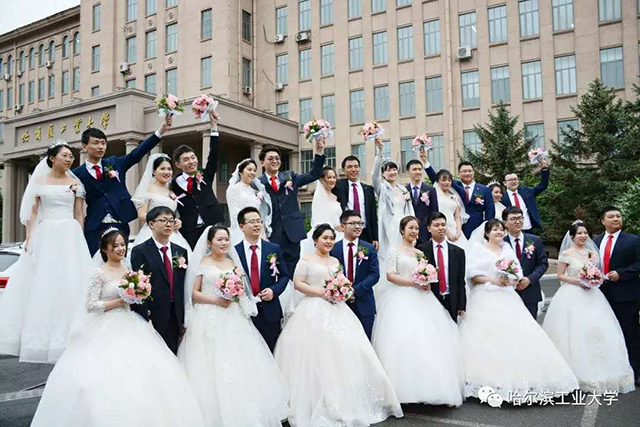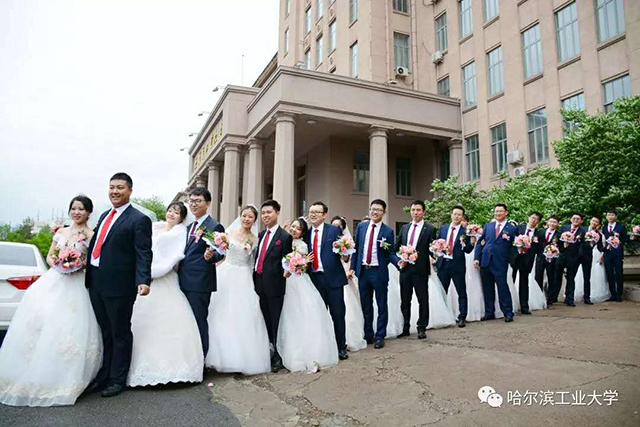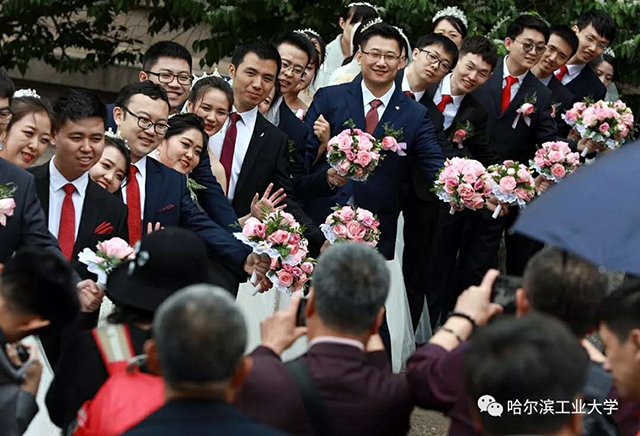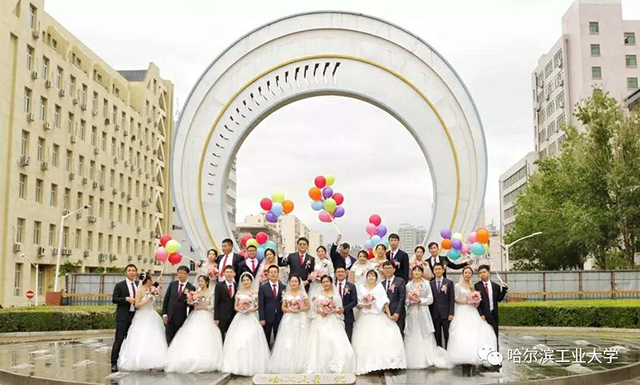 I grasped your hand,
Together with you I was to grow old.
/Meet/
500 times of passing one another in the past life until finding true love, so that we could know each other even at one sight now
Probably on the way to attend class at the main building of Zheng Xin
Maybe exercising in the morning on the field
Maybe waiting for dinner at Qing Ze and the Xue Yuan building

"Do you know how to eat the most delicious noodles in Xue Yuan?"
"I'll feed you."
Meeting you,
This life is enough.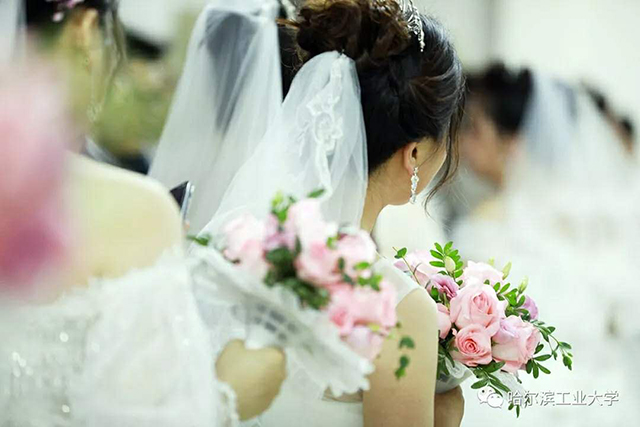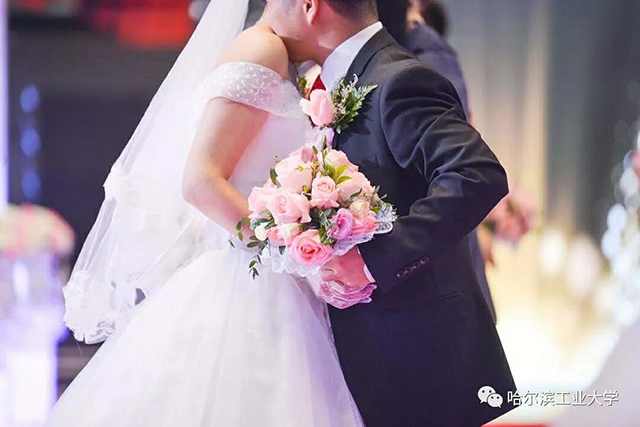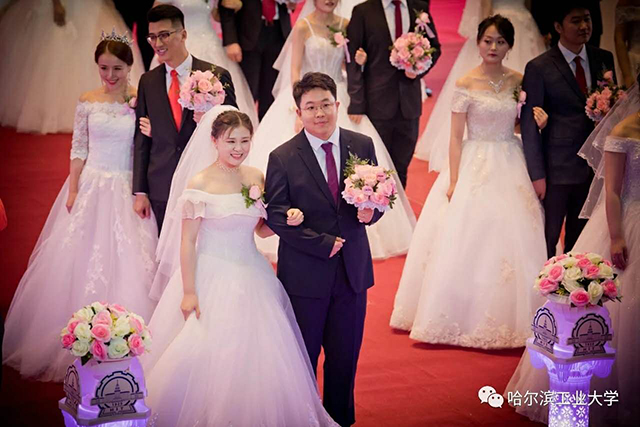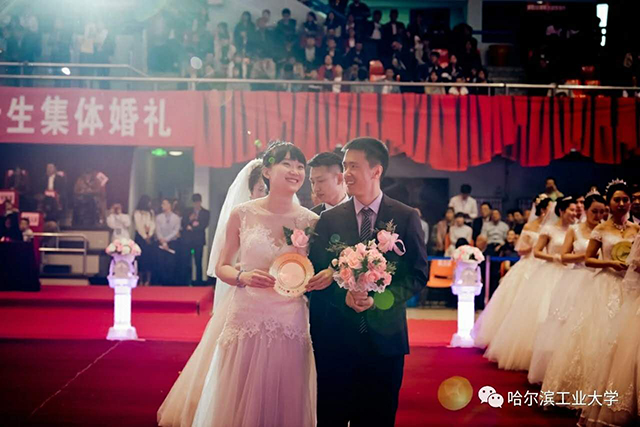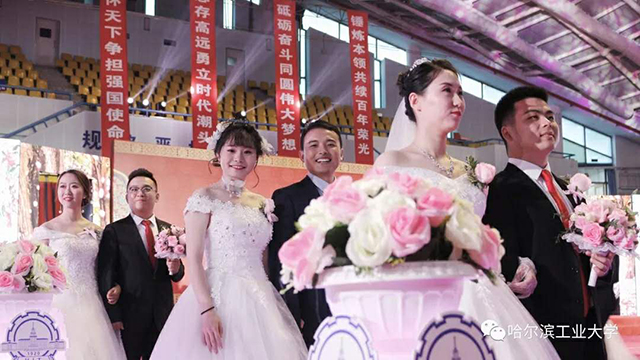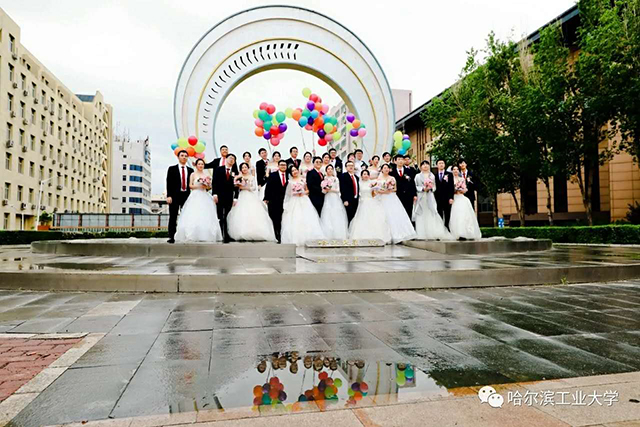 I will be with you, my right person, till the end of life.

/Acquaintance/
You taught me to give a lecture.
I'll teach you how to write code.

"Do you know what object-oriented programming is?"
"Fool, don't you program across from me?"

Discussing scientific research problems together
And enjoying life together.
Let's go cycling at the Science Park in spring
To see pigeons at Sophia church in the summer
Let's go to the Harbin Grand Theatre in autumn to see a play
Watching snow and ice sculptures together on campus in winter

"Do you prefer the ice sculpture or the snow sculpture in Harbin?"
"I prefer to see you in Harbin."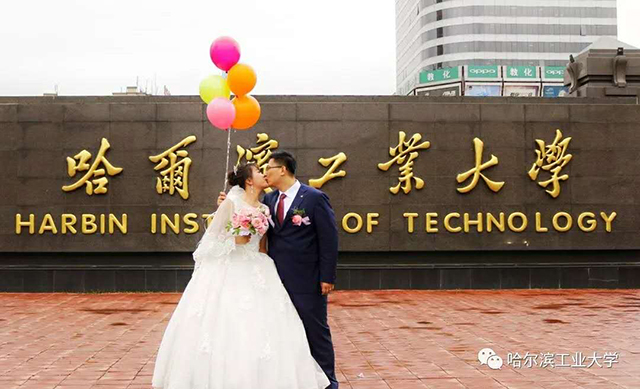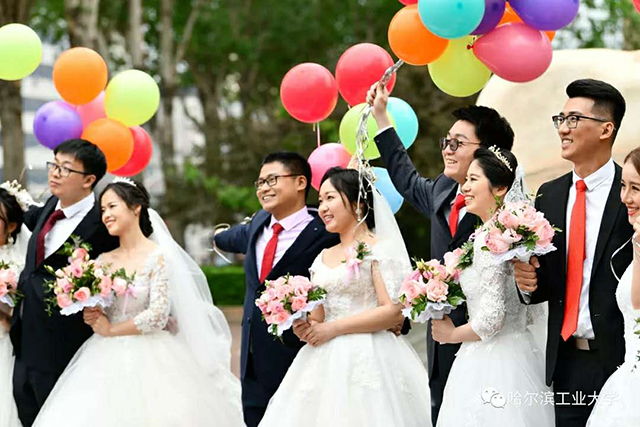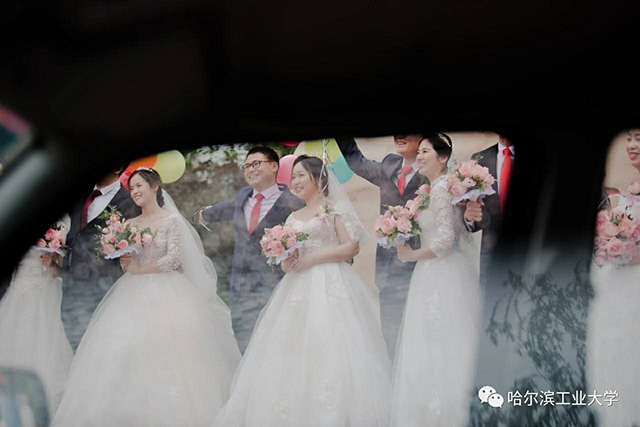 Having no wings, I can't fly to you as I please;
Our hearts are one, your ears can hear my inner call.

/Know each other/
Lucid waters, Lush mountains, Grassland, Desert
All rivers and mountains, hand in hand to enjoy
Do what you want to do together
Let's go where we want to go
Live the days we want to live together

"Do you think I love food or travel?"
"Travel."
"No, I love you..."

It was not a sensation of grandeur
But there are years of quiet and secular stability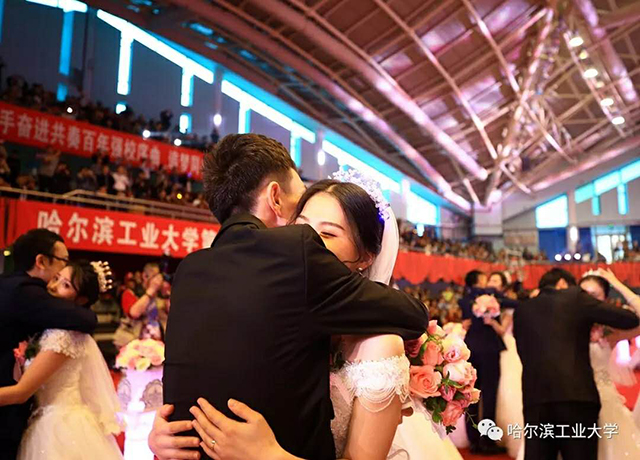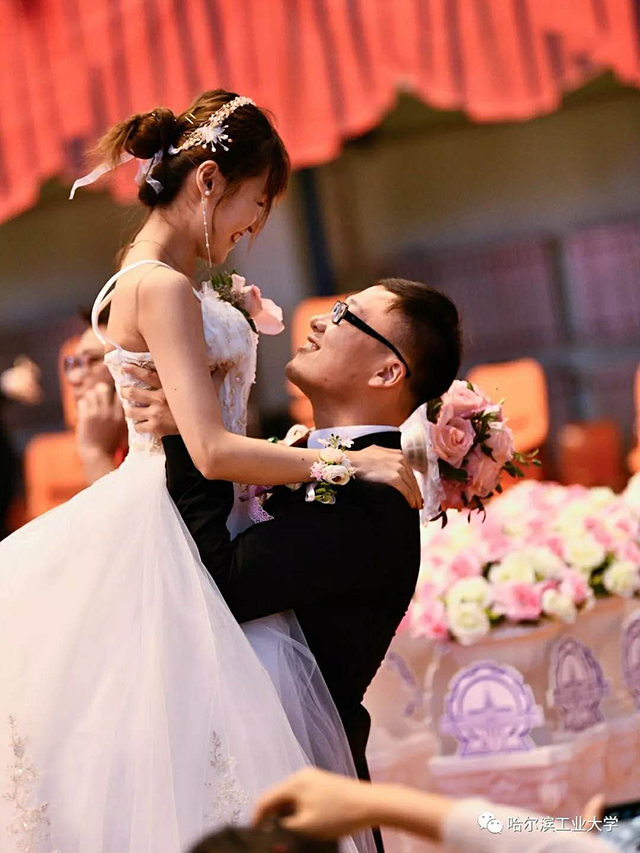 One is unconscious of the time when love has come to be realized with the feelings getting deeper and deeper

/In love/
A cup of milk tea
A dark beer
Sweet and astringent
Meet again
A glance at each other
Expectations and tensions.
In the light, in the breeze
Love comes quietly

"Do you smell anything in the cafe?"
"No"
"The air has been so sweet since you showed up."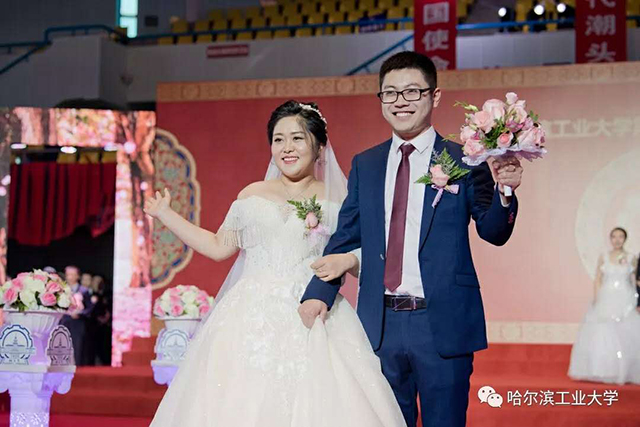 I wish your heart be but like mine,
Then not in vain for you I pine.
/Lovesickness /
China and Colombia
A distance of 15,516 kilometers
A 13-hour jet lag
Though far apart from each other
But I have no regrets
I will love you forever
Until you get back

"Do you know where the coldest place in the world is?"
"The Arctic?"
"No, it's where you are not."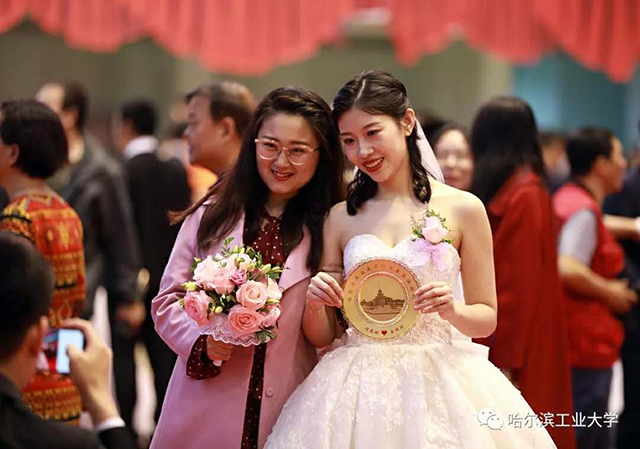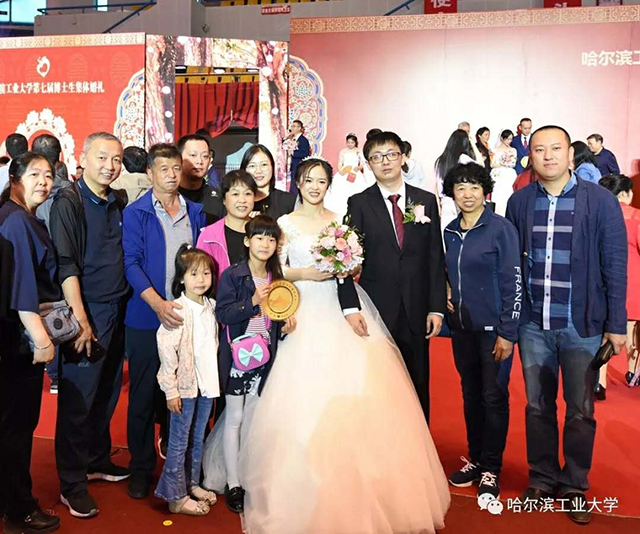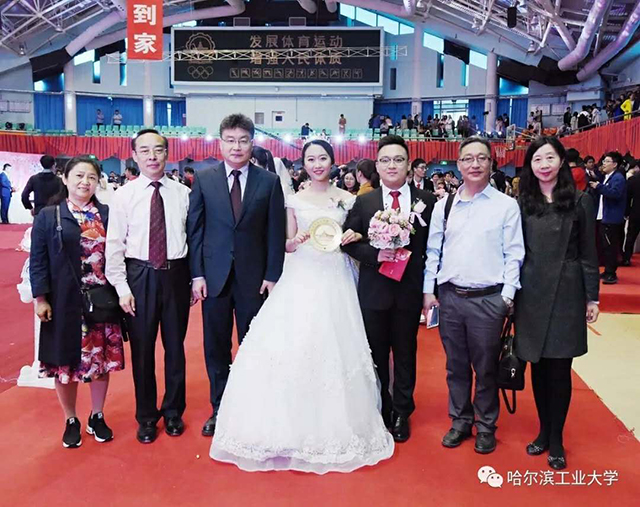 The scientific exploration and discovery,
The five flavors of life are mixed,
The little things in love,
At this warm moment today,
Finally precipitated into the hands of the holder
Promise to grow old with you
Now let's walk into the love story of the newlyweds.


From the divine dignity of the doctor's gown
To a white wedding dress
For the rest of life
I will grasp your hand,
Together with you I will grow old
The red notebooks are in line
A pledge of happiness
A romance like Harbin Institute of Technology
We will keep writing it down.