Written by: Shang Yankai
Translated by: Huang Shihui
Edited by: William Mosteller
Date: 6-22
On June 18th, Professor Markus Oeser of RWTH Aachen was appointed as a lecturer of HIT. The ceremony was held in Conference Room 101 of the Administration Building of our school. Vice President An Shi conferred an employment license on Professor Markus Oeser.
An Shi introduced the school's history, characteristics, and recent progress in scientific research, personnel training, and international exchanges. He expressed the hope that the appointment will be used as a starting point to promote long-term and substantive cooperation and exchanges, deepen participation in the construction of a powerful transportation country, jointly promote the development of transportation disciplines, and strive to achieve first-class, groundbreaking results.
Professor Markus Oeser reviewed the history of exchanges and cooperation between the two sides, looked forward to the prospects of promoting practical cooperation around key areas of transportation, and said that he would fully support the development of the transportation disciplines of Harbin Institute of Technology, work together to explore new research directions, and contribute wisdom and strength to the cultivation of first-class talents and the construction of first-class disciplines.
Professor Markus Oeser is currently Head of the Department of Civil Traffic and Environmental Sciences, Dean of the Civil Engineering College, and leader of Transportation Engineering of RWTH Aachen. He served as a doctoral supervisor and visiting professor for the Transportation School of HIT formerly, devoted himself to the basic theory and engineering technology research in the field of pavement for many years, and made a series of innovative achievements, many of which were incorporated into German and European Union standards and industry norms. HIT signed an undergraduate exchange agreement with RWTH Aachen in 2015 and won scholarship support from NSFC in 2017.
Relevant responsible persons and teachers' representatives of the Personnel Department and Transportation School of HIT attended the appointment ceremony.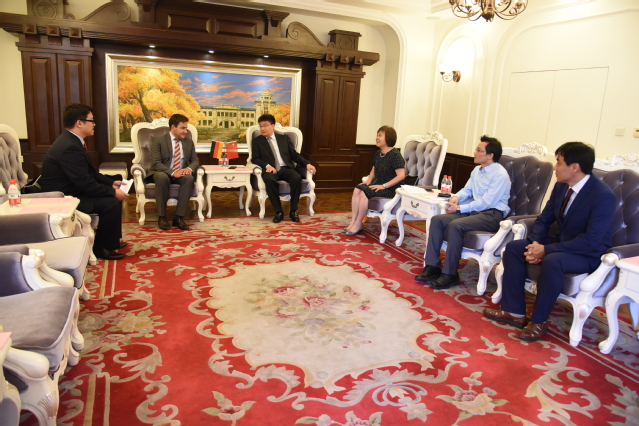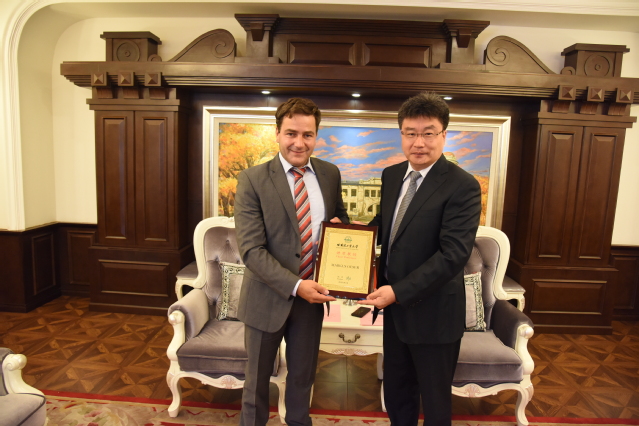 Issue of employment licence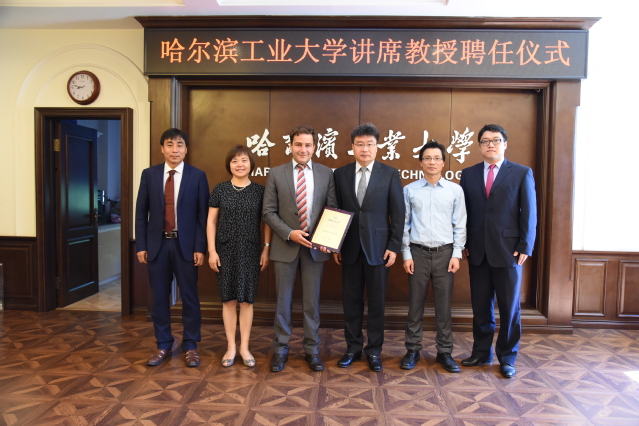 Group photo