Translated by: Huang Shihui
Edited by: William Mosteller
Date: 2019-9-24
Recently, the first international high-level forum on microscopic instrument technology, sponsored by the Chinese Academy of Engineering and jointly organized by the Information and Electronic Engineering Department of the Chinese Academy of Engineering and our university, was held in Beijing.
Chen Zuoning, vice president of the Chinese Academy of Engineering, and Jin Guofan, academician of Tsinghua University, delivered speeches at the opening ceremony. Academician Tan Jiubin, dean of the Precision Instrument Engineering Research Institute of our university, served as the president of the conference and presided over the meetings.
The forum was divided into the main forum conference report, sub-forum discussion, and round-table forum. More than 220 delegates from 10 countries and regions, including the United Kingdom, the United States, Germany, Australia, Japan, Austria, Switzerland, and China, attended the meeting. Academician Gu Min of Shanghai University of Technology, Dr. Oliver Graydon, editor-in-chief of Nature Photonics, academician Dai Qionghai of Tsinghua University, Professor Michael Somekh, Distinguished Professor, Shenzhen University; Professor Yale E. Goldman, University of Pennsylvania; Professor James Gimzewski, University of California, Los Angeles; Professor Aydogan Ozcan; Professor Martin Booth, Oxford University, Li Tongbao, academician of Tongji University, Cheng Heping, academician of Peking University, and a number of well-known international scientists, technical experts, and entrepreneurs participated in the forum and jointly discussed and exchanged views on major issues in the field of microscopy, such as development trends, major development issues, latest progress, major application needs, and industrial development strategies.
The sub-forum was divided into 8 sub-venues and 55 sub-conference invitation reports, and 16 well-known experts and scholars from at home and abroad served as the chairmen of the sub-meetings. The experts and scholars of the sub-forum exchanged views on major research progress and breakthroughs, existing major scientific problems and key technical problems, and new technological routes with development advantages in combination with various branches of microscopic instrument technology. They also discussed new principles, new technologies, and new directions derived from interdisciplinary research, and probed into and judged the development trend and characteristics, new application background, and possible new breakthroughs in this field in the coming 10 years.
The forum also conducted strategic discussions in the form of round tables chaired by Academician Tan Jiubin. Nearly 100 experts, scholars, and representatives of enterprises jointly discussed the development strategy of microscopic instrument science and engineering science and technology and the development strategy of the instrument industry. In addition, future microscopic scientific research, the common core technologies of microscopic instruments, the construction of microscopic instrument innovation chain and industrial chain, the effective docking of microscopic instrument industry and background industry demand, the construction of microscopic instrument industry ecological environment, the macroscopic development strategy, and the establishment of microscopic instrument industry alliance were discussed, and a preliminary consensus was reached.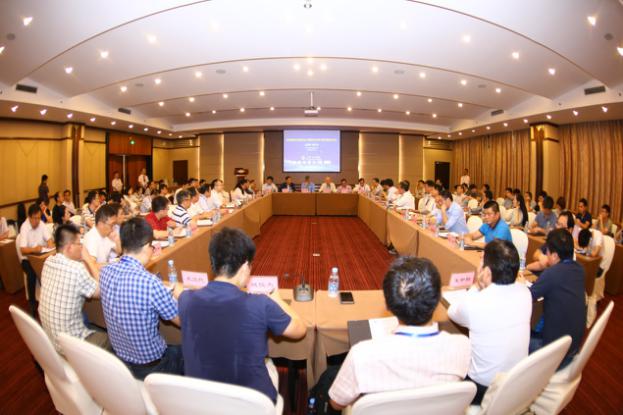 site