Written by: Zhang Zifeng
Translated by: Huang Shihui
Edited by: William Mosteller
Date: 2019-11-7
In order to promote the scientific research of the Arctic Environment and Ecology International Joint Research Center of the Polar Research Institute of our university (hereinafter referred to as "the Center"), Zhang Zifeng, an associate professor of the center, and Wang Liang, a doctoral student, arrived in Bataguika, located in the Russian Arctic region, on October 27 for a scientific expedition and jointly set up an atmospheric sampling station.
The Vice-Chancellor of the University of the Northeast Federation, Vladimir Vasilievich Kugunulov, and the Director of the Northern Institute of Ecological Studies, Grigory Nikolayevich Savinov, as well as related personnel, held discussions with the Center's faculty and students. The Russian side fully affirmed the need for the center to set up atmospheric sampling stations in the Russian region, and expressed strong support for the center's scientific research projects in the Asian-Arctic region. Zhang Zifeng presented to the Russian side a detailed introduction of the project of building an atmospheric sampling station in the Russian polar region of Asia. The two sides discussed in detail the specific implementation process of the project. Northeast Union University hopes to cooperate with our university in the fields of scientific research cooperation and international exchange.
Together with researchers from the University of the Northeast Federation, teachers and students of the Center travelled to the village of Batageca in the Arctic Circle of the Verhoyansk region of Russia, where they established a joint sampling station with a local scientific team and successfully deployed passive air samplers in the region. The two sides also visited the famous Batagueka Pit, which is caused by the thawing of permafrost by global warming. During the construction of the station, the local media interviewed the teachers and students of the center, and the local departments gave great attention, affirmation, and support to the research project of the Polar Research Institute of our university. The successful establishment of the Batageca Sampling Station in the Asian Arctic region of Russia marked a milestone for the Center in the field of persistent organic pollutant research in the Asian Arctic.
The joint station is an important part of the joint research project "Persistent Organic Pollutants and Emerging Pollutants in the Asian Arctic Region of Russia: Pollution Levels, Sources, and Human Exposure". Professor Li Yifan, the chief scientist of the Polar Research Institute of our university, discussed and confirmed the plans with Professor Nikolayev Anatoly Nikolayevich, the president of Northeast Union University, during his visit to the university from August 11 to 15 this year.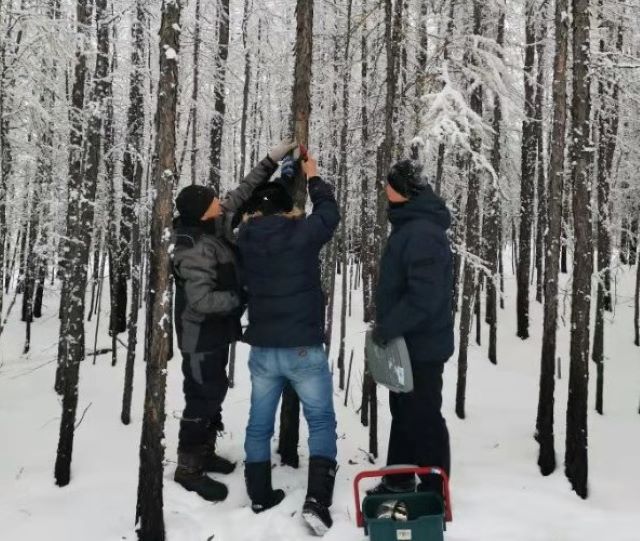 Work Site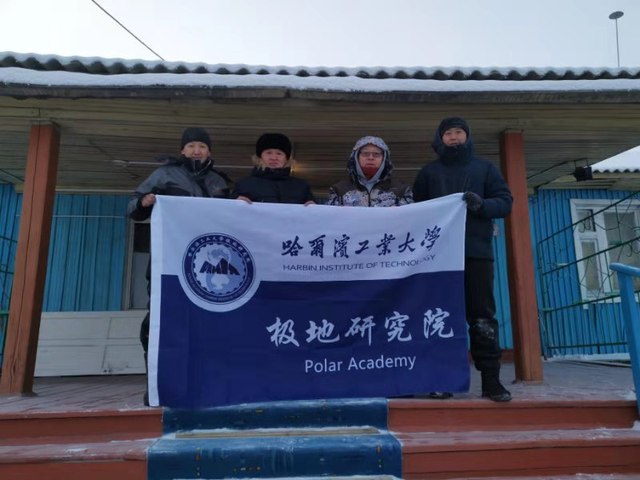 Work Team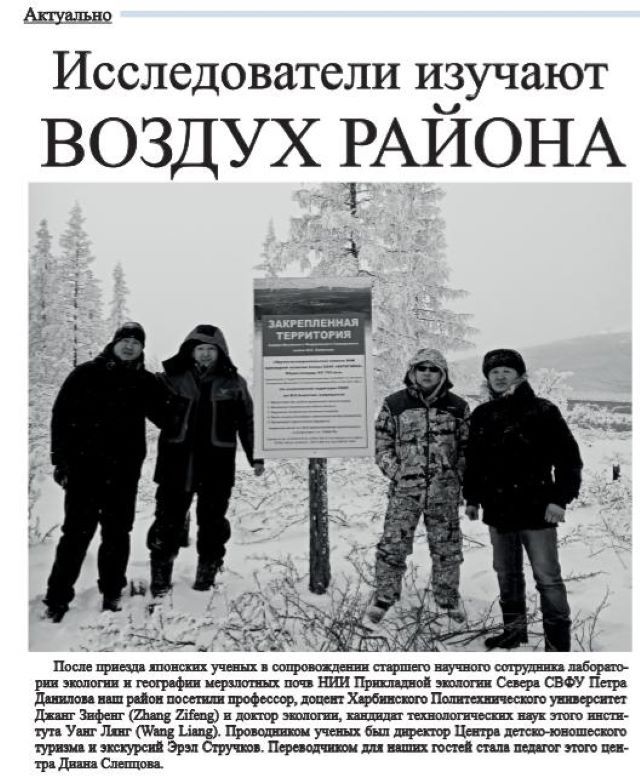 Local media coverage