Written by: Liu Yang
Translated by: Li Zebing
Edited by: William Mosteller
Date: 2019-10-23
Harbin Institute of Technology News (Liu Yang/Text) On October 18, the first-class university construction seminar series-2019 and China University Presidents Association meeting were held in Xi'an Jiaotong University. President Zhou Yu attended the meeting and gave a report.
Zhou Yu delivered a report at the conference entitled "Solidarity and Collaboration to Carry Forward the Tradition--Explore Harbin Institute of Technology's Program for the Construction of World-Class Universities". Based on the two textbooks of Electrotechnics and Theoretical Mechanics, which have been republished many times, the report summarized four enlightenments of constructing a world-class university with Chinese characteristics: founded on the national conditions, lead by masters, cooperation in tackling key problems, and reform and innovation. Zhou Yu pointed out that Academician Liu Yongtan's new system radar team, Academician Du Shanyi's special composite material team, the school's microsatellite technology research team, and the molecular biology innovation team are all typical representatives of gathering talents, building teams, giving full play to their overall functions, and gaining the collaborative effects of outstanding talents. In the future, in the construction of first-class teachers, innovative personnel training, scientific research, cultural heritage, and innovation, we should make the most of the advantages and characteristics of teams, following the example of the construction of world-class universities like Harbin Institute of Technology.
The China University Presidents Association has decided to co-host a series of seminars on the construction of first-class universities-2020, jointly organized by Peking University and the Chinese University of Hong Kong.
Ding Xuemei, vice president of HIT, and relevant personnel from the school office and discipline construction office attended the meeting.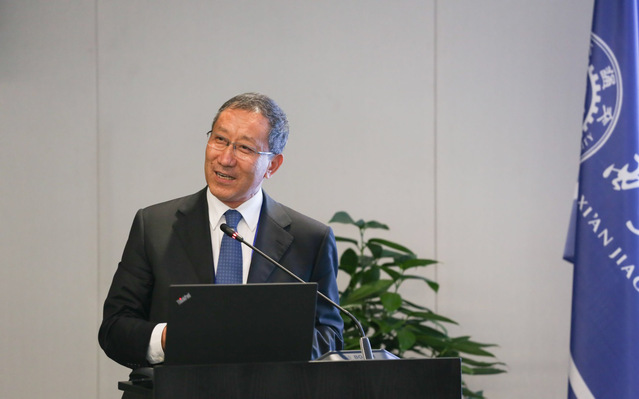 President Zhou Yu attended the meeting and gave a report.