HIT News(Written by NING Zhongxi)On the evening of June 15, the China's first set of low-power Hall thruster which was jointly researched by Advanced Power Research Institute of School of Environment of our university and 502 Institute of China Aerospace Science and Technology Corporation, was successfully ignited in orbit, and its discharge performance was normal in-orbit test. Now it has begun to execute the orbit improvement task of the satellite.
The low-power electric hollow cathode of low-power Hall thruster developed by Advanced Power Research Institute has the advantages of small volume, light weight, quick-start and low power consumption. In the development process, it has broken through the low flow wide range discharge technology, high reliability low-power heating technology and undercurrent high performance heat insulation technology. Its design life ismore than 4000 hours, ignition times more than 7000, meeting electric propulsion system demand for commercial small satellites of 300 kg and below. The successful in-orbit application of low-power Hall thruster will lay a good technical foundation for the rapid deployment of China's LEO satellite constellations.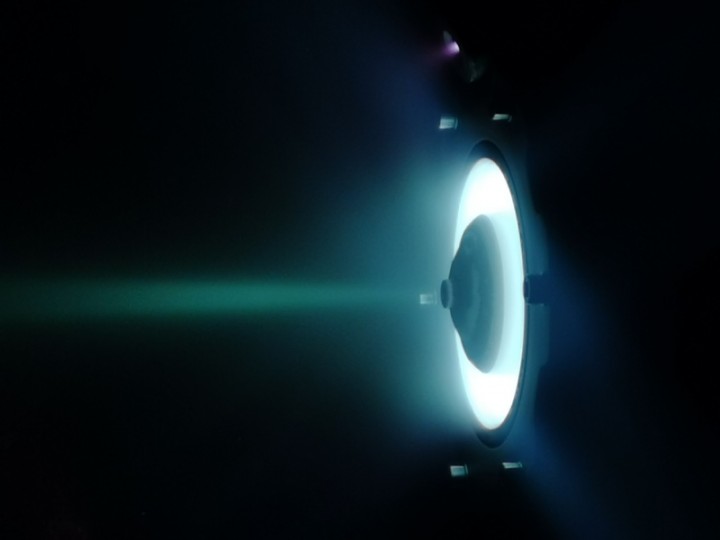 Low-power Hall thruster in operation(From 502 Institute)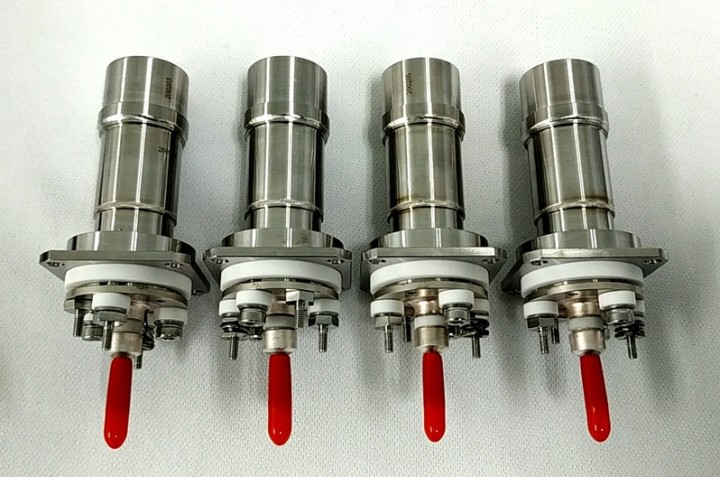 Low-powerelectric propulsion hollow aerospace products of our university.