School of Electrical Engineering & Automation
The School of Electrical Engineering & Automation was established in 2000 from the original Department of Electrical and Mechanical Engineering built in 1920. Electrical Engineering Discipline, evaluated as the Key National Defense Discipline, Key Provincial Discipline and the First-level Discipline, is on the first batch of National First-level Discipline Doctoral Degree Authorization Points and Post-doctoral Mobile Stations, and it was assessed at A- in the 4th round China Discipline Ranking. Discipline of Motors and Electrical Appliances is listed as the National Key Second-level Discipline and the Discipline with National Defense Characteristics.
Currently, there are 189 staff in the school. Among all, there are 153 teachers, including 1 Academician of Chinese Academy of Engineering, 2 Nation-level Teachers, 1 IEEE Fellow, 2 Changjiang Distinguished Professors, 2 winners of the National Science Fund for Distinguished Young Scholars, 2 winners of the National Science Fund for Excellent Young Scholars, 3 winners of the National "10,000 Talents Plan" and 1 nation-level candidate of the "Hundred-Thousand-Ten Thousand Project".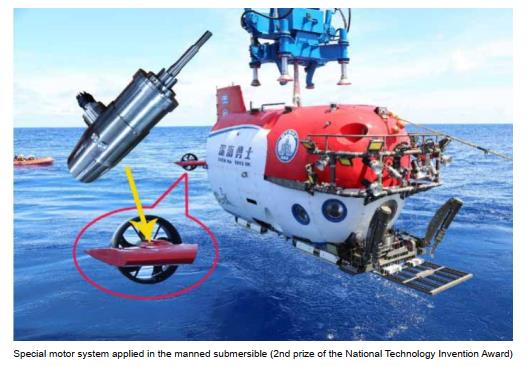 Addressing the significant national needs and international academic frontiers, the school has made continuous innovation and breakthrough in the fields of Micro & Special Motor System, High Precision Servo Control System, as well as Reliability in Electrical Apparatus and Electronics, etc. Over the years, a great number of key innovation achievements at international advanced level have been obtained. Since the Twelfth Five-Year Plan, the school has won 2 major national technology awards (the National Technology Invention Award and the State Scientific and Technological Progress Award) and 13 provincial and ministerial science & technology achievement awards.
Featuring in solid teaching background and outstanding teaching strength, the school has a national teaching team, a national experimental teaching demonstration center, a national engineering practice education center, as well as 4 nation-level quality resource sharing courses and 6 national-level MOOCs. Since the Twelfth Five-Year Plan, 2 nation-level teaching achievement awards and 11 province-level teaching achievement awards have been obtained. 
The school persists in the fundamental task of establishing moral integrity in cultivation, keeps the talent training feature of "strong engineering practice ability and innovation ability", and ranks the 4th in 5-year overall score of the National College Student Smart Car Competition. More than 18,000 graduates have been trained, among which emerged a great number of academic masters, industrial talents and leaders.