Recently, the Fourth International Symposium on Cognitive Poetics and the Sixth Chinese Academic Symposium on Cognitive Poetics were held HIT, both of which were sponsored by the Chinese Cognitive Poetics Seminar and organized by our Foreign Languages department. Seven foreign experts from the United States, Russia, and Germany and nearly 100 representatives from more than 40 national universities, including Tsinghua University and Peking University, attended the conference. Fan Feng, assistant to the president, and Yang Jincai, vice president of the Chinese Cognitive Poetics Seminar, delivered opening speech.

The conference consisted of one keynote report, two invited reports, and six group academic reports. The topics included cognitive exploration of comparative literature, comparative perspective of cognitive poetics, cognitive poetics and cosmopolitan poetics, path of Chinese cognitive poetics, cognitive turn of traditional poetics research, universality and cultural particularity of literature, and the cognitive research and interpretation traditions of Chinese and Western literature. Experts and scholars conducted in-depth discussions and exchanges on the theme of "Cognitive Poetics: East and West" and related hot issues.
The purpose of the conference is to construct an exchange platform for scholars at home and abroad to communicate, further strengthen academic exchanges, display the research results of Chinese scholars, promote the academic growth of young scholars, and jointly advance the development and prosperity of literary cognitive research.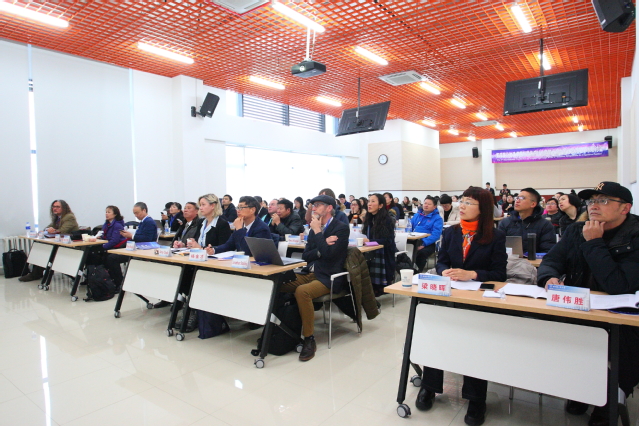 Conference site