Welcome Message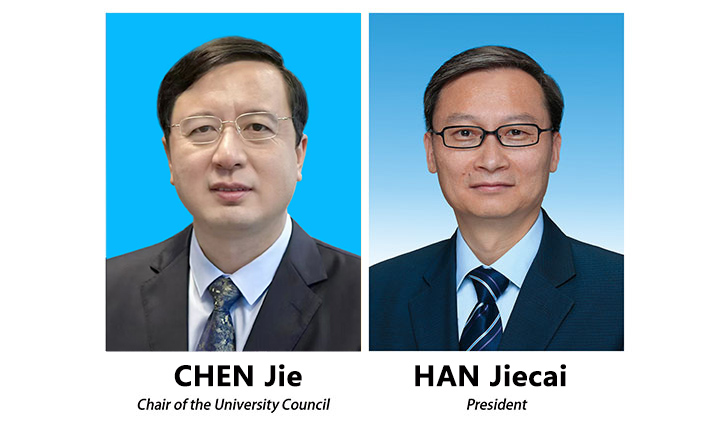 We would like to convey our best wishes, on behalf of Harbin Institute of Technology (HIT), to our partners, domestic and overseas alumni, friends who have joined our endeavours and continued to support HIT.
HIT was founded in 1920. It has now developed into a renowned multi-disciplinary, open and research-based university, featured in science and technology.
HIT has established its branch campuses in Shenzhen and Weihai, as well as the main campus in Harbin, forming a pattern of "one university, three campuses". HIT now has 89 undergraduate programs, 41 first-rate discipline master programs, 29 first-rate discipline doctoral programs and 24 post-doctoral research stations.
With a strong capacity for research and innovation, HIT has been undertaking large-scale and highly sophisticated national projects. HIT's ability in performing scientific research has always been among the top in China. HIT scientific research programs rank the 2nd among all universities in China. HIT has been making great contributions to China's hi-tech research by leading the way in cuttingedge inventions in scientific research fields. The famous " Shenzhou Series Spacecraft Project" received a massive amount of assistance from HIT in the fields of large-scale land-based space simulation equipment, cabin deformation and orthopraxy welding technology, 3-axel simulation experimental platform and fault diagnosis. The micro-satellite "Experimental Satellite no.1, constructed mainly by HIT, was the first satellite that fully developed and launched by a Chinese university. The technical advancements in the satellite meet international aerospace standards and mark a new chapter in the history of HIT and China's history of astronautics.
HIT celebrated her 100th anniversary in the year 2020. Today, all the faculty, students and staff of HIT, are bravely committed to building HIT into a well-known world-class university and will continue to explore new research frontiers and scale greater heights in research excellence.
XIONG Sihao, Chair of the University Council
HAN Jiecai, President of HIT