Summer Programs
The 4rd Intelligent Robot Summer School International program will run from July 11 to 26 in 2019 organized by School of Mechatronics Engineering and supported by the State Key Lab. of Robotics and System. This program offers a wide variety of English-taught courses such as "Industry 4.0 Technology & Cyber Physical Systems". We have invited two experts with outstanding achievements in the field of mechanical and electrical system, and the field of robots---Professor Jörn Mehne and Professor Mickey Vorvoreanu  come from the University of Strathclyde and Purdue University to give courses. 
In addition, as the characteristic of this summer school, to combine the theory teaching and practical teaching and try our best to make every student has larger harvest, we will provide the opportunity to design Intelligent robot and realize them in the form of group  competition  (groups will be created with the excellent students from C9 universities in China). Meanwhile, we will organize and arrange rich and colorful visit and theme activities to make this summer school brilliant, colorful and fruitful. 
About Faculties*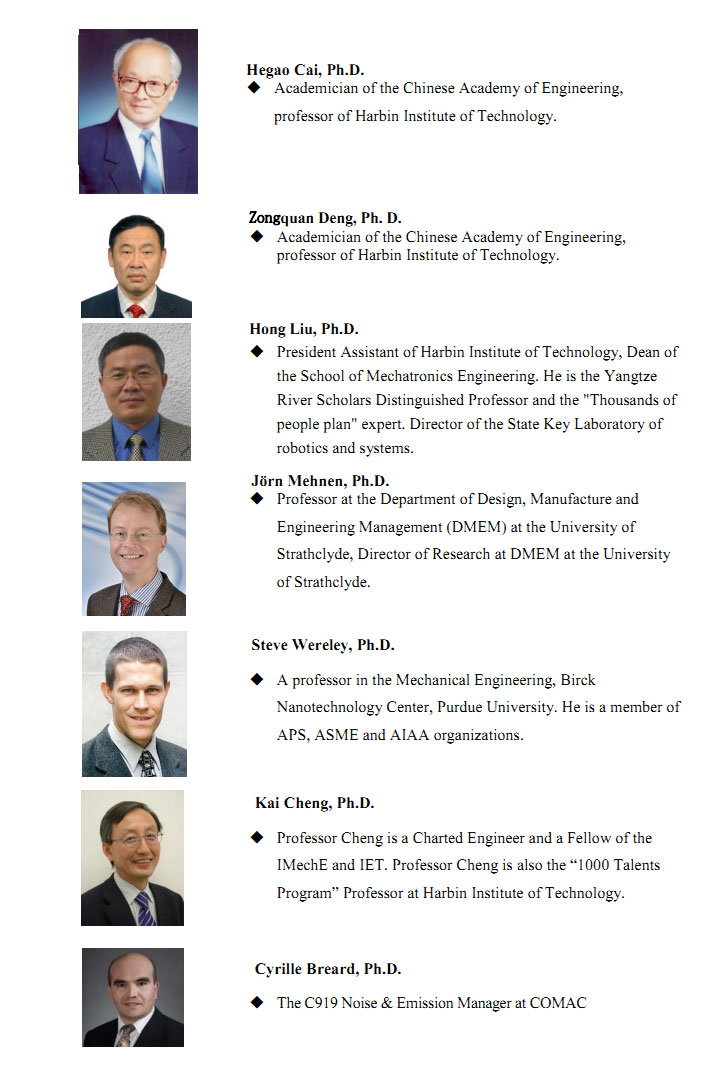 *Some faculties may be changed; the final list will be announced by 1st May.  
Requirements 
The sophomore and junior students of related major (mechanical, electrical, automation, computer, material) from foreign universities will be accepted. Students must have strong English listening and speaking skills since all courses will be given in English. 
Schedule of Curriculum and Cultural Experience 
Class Schedule: 

Cultural Experience: 

2019 Intelligent Robot International Summer School Program Schedule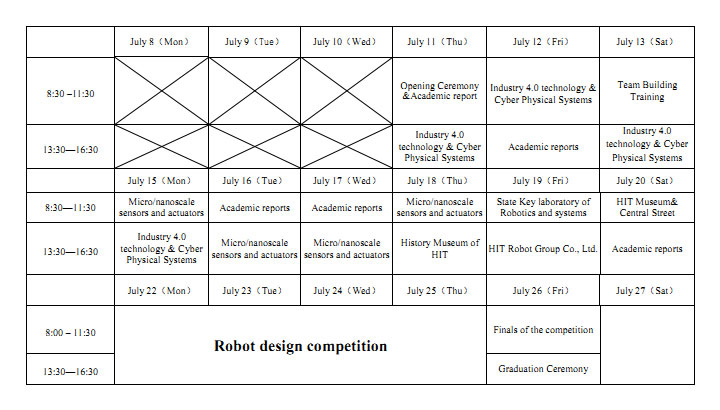 Remarks: Time for activities maybe changed according to the actual situation, but the contents remain the same.  Some lectures may be changed; the final schedule will be announced by 1st June.