Translated by: Kang Ran
Edited by: D. Parker
Date: October 20th, 2017
The Global FPGA Innovate Contest has been officially launched. For the last 14 years, the Global FPGA Innovate Contest for the Asian Pacific, and North America has inspired thousands of aspiring engineers to design, create and innovate. This year, based on established regional activities, it has become a global competition, titled, "Innovate FPGA Design Contest". Teams from all over the world will discover and create the future of embedded computing with Terasic and Intel. This competition will be open to the public. Teams can show their innovative abilities by demonstrating their designs and solution.
If you are passionate about learning and developing EDA technologies but have no stage on which to present yourself, if you are eager to exchange ideas about embedded technology with developers from around the world, if you are keen for exploring the world's cutting edge science and technology, then you can register to participate in this global competition, whether you are a professor, a student, an amateur or an engineer. All students and teachers of HIT are welcome to sign-up for this competition.
Arrangement:
1. Registration & Proposal Submission
Registration and proposal submission opened on October 1, 2017 and will close on December 1, 2017. This is the deadline for proposal submissions.
2. Global Community Voting
The finalists will be announced on January 31st, 2018.  They will be awarded a DE10-Nano development board.
3. Design & Development
April 30th, 2018 will be the deadline for the submission of works, videos and documents.
4. Regional Semi-finals
Regional semi-finalists will be announced on May 31st, 2018.
5. Regional Finals
Regional finalists will be announced on July 15th, 2018.
6. Global Finals
The global finals and award ceremony will be held in the United States during August of 2018.
How to register:
1. Log on to the official website (http://www.innovatefpga.com/portal/) and register.
2. Scan the QR code below for registration.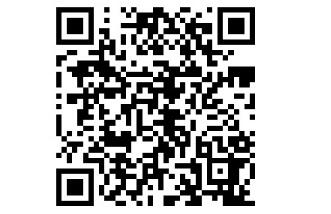 Organizer: Terasic
Sponsor: Intel, ANALOG DEVICES
Advertisement: EDA Association, Graduate Department of Harbin Institute of Technology
Contact: Student Kuang (15846387052)
EDA Association
Graduate Department of Harbin Institute of Technology
October 20, 2017